Aerial yoga, treadmill classes and skipping with attitude ... what are set to be the strangest ways of getting fit in 2015?
Zumba is on its way out, and Soul Cycle has a rival. What will be the hot fitness trends of 2015?

Body weight training
The mere mention of the words "plank, burpee and push-up" can send some people into sweat, but get ready for them because according to the American College of Sports Medicine, Body Weight training will be the biggest fitness craze for 2015.

The Worldwide Survey of Fitness Trends for 2015: What's Driving the Market claimed Body Weight training - using your own body weight as resistance to movement - has knocked high-intensity interval training off the No 1 spot (it dropped to second place) as the most popular form of exercise. It's popular because it requires no gym membership and no costly gym equipment, and it gets results. So amid the pain of those planks, just remember it is the cheapest form of torture.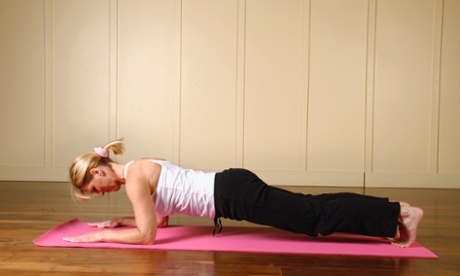 Treadmill classes
Could this be Soul Cycle's successor? The new workout is essentially boot camp on a treadmill, and ensures no slacking off or mindlessly flicking through the latest gossip magazine while walking at a leisurely pace on the treadie. New York's first treadmill running studio, The Mile High Run Club, opened in November and according to a New York Times article, it won't be long until there are plenty of competitors opening treadmill "boutiques". The classes combine high-intensity intervals and incline training, with floor work including kettle bells, lunges and squats. Like Soul Cycle, the classes are designed to not only burn calories but also burn a hole in your pocket - classes in the US cost about $US34 a pop.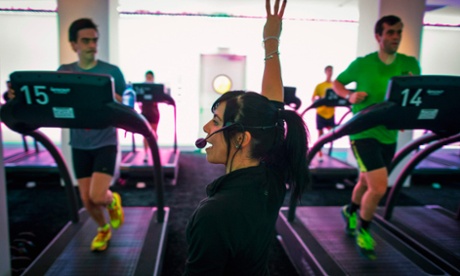 Punk rope
Remember skipping at school? Well, the lunchtime pursuit is now apparently cool for grown-ups.

"It's intense and challenging but also a lot of fun so it distracts them," says Tim Haft, creator of a jump rope method, punk rope. "Some people say they feel like they are five years old again".
Punk rope, which operates across America and has just launched in Britain, has its sights set on Australia and New Zealand next. "I think the trend of fun, alternative fitness will continue to grow."
Haft says classes - which can burn 600 calories an hour - are interactive and always themed to music or an event such as the 80s or Australia Day. Costumes are encouraged at all classes.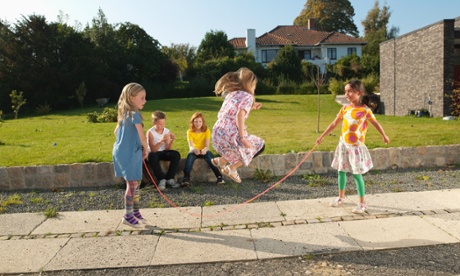 Hot barre
Hot barre - classical ballet moves in a heated room to 40 degrees - is 2015's Bikram yoga.

Fans say hot barre gives you a much deeper stretch, and helps with detox and releasing toxins. The trend has taken off in New York and Los Angeles, with classes such as Figure 4 Farenheit proving popular. Some devotees say while it ruins their hair for the rest of the day, the limb-burning moves in a furnace-like room put them on a natural high.

Aerial yoga
Instead of performing yoga sequences on the floor, traditional poses are done in a piece of a silk cloth similar to a hammock or a yoga swing which is suspended from the ceiling. Described as a fun fusion of yoga and aerial arts, aerial yoga, or anti-gravity yoga, can have plenty of benefits - the weightless poses, flips and flows help to strengthen your core, stretch tight muscles and can aid in relieving aching joints.

Jessica Desmond, an instructor at The Mile High Run Club, leads a treadmill class in a Manhattan last month. Photograph: Brendan McDermid/Reuters