History reveals that figs, known as Anjeer in Hindi, have been around since 5000 B.C. They are fruits of the tree called Figus, touted to be the first plant cultivated by humans. Besides being a delicious fruit to add to your diet, it comes with a bevy of health benefits. Anjeer is also used in herbal medicines for treating various ailments like asthma, constipation and cough. It is known to be a great source of potassium, which helps regulate heart rate and reduce blood pressure, whereas the dried fruit contains pectin, which helps reduce blood sugar, and is an excellent source of iron.According to Shilpa Arora, ND, a renowned Health Practitioner, Nutritionist and certified Macrobiotic Health Coach, figs are a great source of iron, copper, magnesium and calcium, and vitamins. "It can help cure anemia if taken regularly. They are also loaded with soluble fibre and phytonutrients. If soaked overnight and blended with a glass of water, it can treat chronic constipation."Anjeer is grown in Iran, Pakistan, India, Turkey and the Mediterranean region. It is available fresh as well as in the dried, preserved form. Fig is quite a popular ingredient in the culinary world – from Afghani, Iranian, American and Hungarian cuisines to Indian as well. It is used in the making of halwa, barfi, rolls, milk shakes, chutneys, desserts and so on.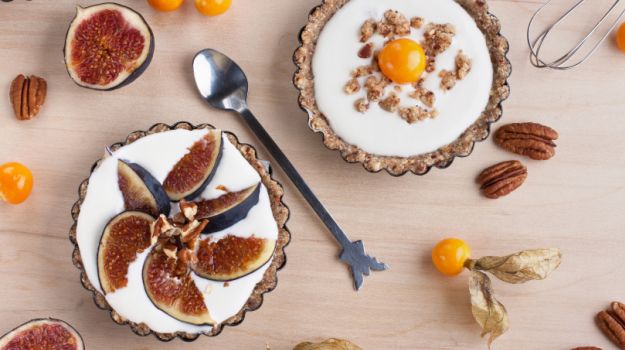 Here are some interesting ways to eat anjeer (figs) –
1. Indian Sweets like Barfi and Halwa
Anjeer is extensively used in making Indian sweets like
barfi
and
halwa
. The rich texture and the sweet flavour make it ideal to bind with other ingredients. For making barfi, you can use dried figs, nuts like almonds, raisins and a little amount of dates. It is said to be good for diabetics as it replaces sugar. Anjeer halwa on the other hand is commonly made during the festival of Navaratri. Doused in desi ghee, and topped with nuts, it is a relishing treat.Here's a delicious Anjeer sweet recipe you can try at home –
Mawa Anjeer Rol
l
.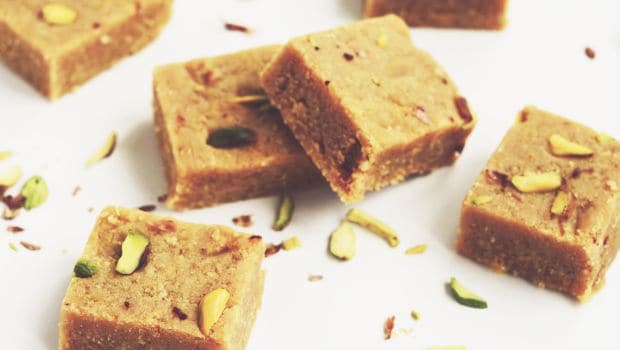 2. Juices and MilkshakesPeople who dislike plain milk can make some delicious milkshakes or smoothies using figs. Top it up with seeds and nuts, and it can be a quick meal in itself. For juice lovers, make a fresh glass of fig juice by juicing the fruit along with a little water. Or add in other fruits like apple, pomegranate, orange or any other seasonal fruits.
3. Morning Cereal BowlThose who like to start their morning on a healthy note, the best bet is a bowl of cereals with a topping of fruits and nuts. You can add in fig pieces too and reap its health benefits.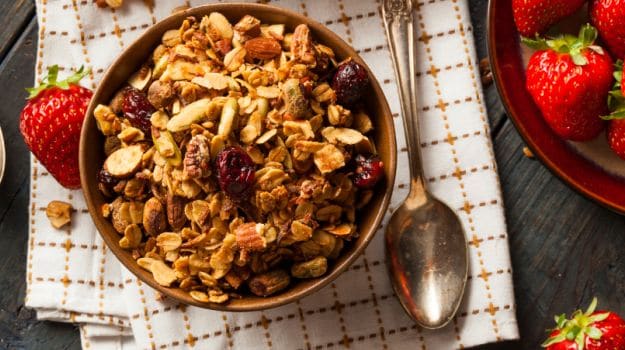 4. Baked TreatsGive your baked treats an extra dose of goodness by adding in figs to cakes, breads, muffins, cookies, pies and pudding. Much like raisins, they too can add in some sweetness and enhance the flavour of the baked goodies.
5. SaladsToss in dried figs in your bowl of fresh salads to add some crunch and sweetness. You can even roast or caramelise fresh figs and toss it along with salad leaves, veggies, nuts and dressing to make a scrumptious lunch.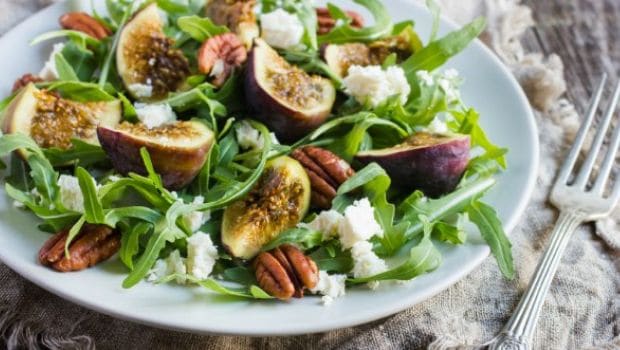 ​
6. Jams and ChutneysMany people are under the impression that you need oodles of free time to make your own jams and chutney. Well, that's not true! There are many simple, easy and quick recipes for making fig jams and chutneys. Here's one to try at home – Fig Chutney.Fig is an extremely nourishing food and should be included in one's regular diet to make the most of the health benefits it comes attached with.