"Mom, I really have five minutes, I am already late for school! Are you giving me something to eat or no?" This is a story of every household, isn't it? But, the question of what to prepare in five minutes still remains unattended. What is that something that you can prepare in just five minutes, fulfilling the requirement of a healthy breakfast. It's none other than a quick crisp toast. We all eat bread in some or the other way but toasted bread is something that brings out the best of that simple plain bread we eat. That one crispy bite with some melted butter on it feels like heaven on earth, plus you don't want anyone throwing their tantrums around you when you can prepare a meal by yourself in just five minutes. And, guess what? It's a healthy breakfast, of course minus the butter, which is preferred by almost everyone. Breads are completely versatile; you can toast them, fry them and crumb them as well. Bread is low in sugar and fat and contains fibre. We all need fibre in our breakfast so that we can easily keep our hunger pangs at bay till lunch time. Nutritionists around the world recommend adding whole grain breads to our diet as they are made of flour that comes from grain kernels. Having said that, let's learn how to toast bread with these easy steps.


(Also Read: 10 Best Indian Bread Recipes)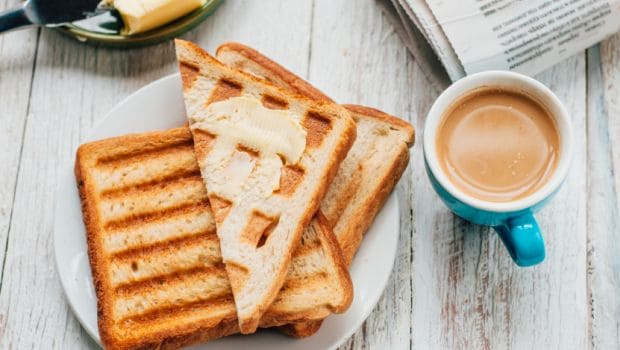 How To Toast Bread With A Toaster?
1. Choose your bread wisely


Choose a regular sandwich bread that is wheat (preferably) or white. Soft white breads tend to toast more easily than the others. If you don't like the basic white toast then try denser crusty bread that will become a chewier toast with a crispy edge. You have multiple choices like brown bread, raisin loaves, or multi-grain breads.


2. Plug In Your Toaster


Now, carefully place your bread slices in the bread slots of the toaster. Make sure the slices aren't rubbing against the heat coils, if they are, then cut the sides off with a knife carefully.


3. Toast The Bread


Depending on, what type of bread you have and how crisp do you want your toast, set the knob on higher or lower. For the first timers, set your knob on medium to make sure your bread is not burnt. And then keep moving the knob from higher to lower or vice versa as per your convenience. Now, once you have a rough idea that your toast is exactly what you need then just push the side button down and your toast will pop up. Your bread toasts are ready!


(Also Read: Bread Halwa: The Indian Take on Bread Pudding)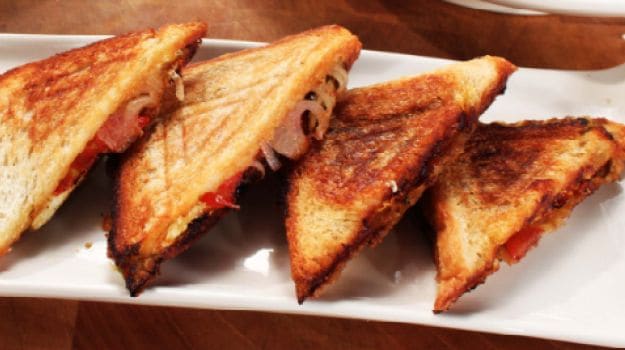 Now, if you don't have a toaster in your kitchen, then don't worry, we have some more ways in which you can toast your bread.
How To Toast Bread If You Don't Have A Toaster?
Take a frying pan and add one teaspoon of butter to it. Now, place your flat bread piece on it and then start heating, the heat will toast the bread.
Toast the bread over a medium heat.
Make sure you keep an eye on the bread while it's getting toasted in the pan. Don't over heat it. Usually the first side of the bread takes longer as the pan is also getting heated.
Keep flipping it regularly in order to make your toast more crispy and crunchy.
Flip the bread after each underside is done and once both are done, turn off the heat and serve.
Is your investment in an oven, over the craze of baking you had a few years back, being wasted? Well, now it's not. You can use it to toast your bread!
How To Toast Bread In An Oven?
Put the slice of your flat bread directly on the oven racks. Move the oven rack to the highest possible point so it toasts your bread. It's better to use the high heat setting for a quick amount of time, which will result in using less energy and move the toast closer to the heat source.
You can turn on the boiler of the oven but you have to be very attentive. You have to keep an eye on what's happening inside the oven so that you don't burn the toast. In most ovens you can set a minimum time, which is helpful. After noticing the underside, flip it to the undone soft part of the bread and wait again.
Now, since both the sides are done, just take your bread out of the oven and it is ready!
(Also Read: 6 Tips To Make the Most Perfect Sandwich)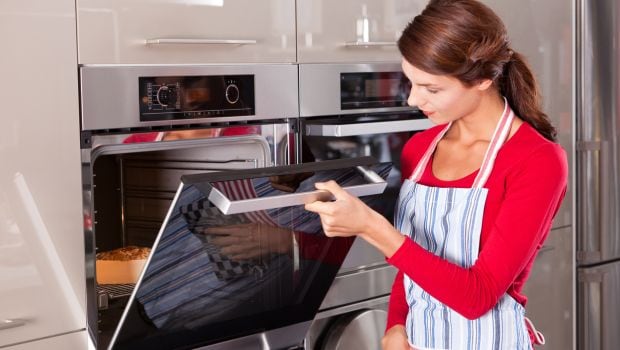 Once you're done slaving in the kitchen, now it's time to enjoy your toasted bread. You can put some melted butter on it, coat it with some hazel-nut chocolate, or put jam on it. Have a healthy and happy morning!


Disclaimer:


The opinions expressed within this article are the personal opinions of the author. NDTV is not responsible for the accuracy, completeness, suitability, or validity of any information on this article. All information is provided on an as-is basis. The information, facts or opinions appearing in the article do not reflect the views of NDTV and NDTV does not assume any responsibility or liability for the same.