Types of Roti Recipes- Can't imagine starting your morning without biting into a plump aloo paratha with aam ka aachar, or tearing a steaming hot poori and relishing it with a bowl of chole? Is freshly prepared masala dosa with an assortment of chutneys your idea of comfort food or crisp Amritsari kulchas slathered with white butter? Talk about Kerala food and we can't help but think of relishing pillowy appams with mutton stew, or when in Kolkata, indulging in a plate of luchis with kosha mangsho. Such a huge list of just the types of rotis can only be found in the diverse Indian cuisine.


We love to scoop up our aromatic curries and spicy stir-fries with a variety of Indian breads. Each kind is unique, which plays a crucial role in our culinary traditions. Right from breakfast to dinner, different kinds of Indian breads are prepared with much precision and passion to accompany various regional delicacies. While in the North parathas, kulchas, pooris and bhaturas are mainstay, Eastern India loves their fluffy luchis and pancake-like pithas, the West their pav bhaji, cheelas and thalipeeth, and Southern India their dosas, idlis, appams, parottas and others. That's the beauty of Indian cuisine, with so many regional cuisines, there are various preparations you can dish out and savour at home.


Whole wheat flour may be the main ingredient in most of the Indian bread recipes, but you can also mix it up with healthier flours like ragi, jowar, bajra, and others for a nutrition boost. While dishes like dosa and appam call for rice flour, cheelas and thalipeeth make use of lentil flour to offer rustic flavours on the plate. You can try your hand at these delicious creations to step up your regular fare and woo your family.
Types of Roti
Indian cuisine has a huge range of regional delicacies, each having its own types of chapatis to go with different dishes. Each Indian state has its own variety of making roti using the locally available grain. It is made from dough combining wheat flour and water together. Many people also make with a combination of one or more flours including ragi flour, maize flour, rice or millet flour. Let's find out the types of roti that we can prepare at home before we go on to tell you the easy roti recipes:
1. Akki Roti
Highlighting the diversity in Indin cuisine, akki roti is a popular dish from the Karataka region. Also known as 'pathiri' by the people of Kerala, akki in Kannada means rice and this roti is made using the rice flour along with grated vegetables along with a host of spices.
A traditional Maharashtrian type of chapati that is made from a mox of flours like rice, chickpea, bajra and jowar flour. With a mix of highly beneficial flours, thalipeeth proves to be a healthy roti recipe. A similar to this type of roti is Bhakri which is popular in both Gujarat and Maharashtra.
Highly popular Indian bread across the world, tandoori naan is a soft ad chewy type of roti that is made with all-purpose flour (maida), yeast and yogurt made to a doough and cooked in tandoor. Paired best with gravy dishes suuch as butter chicken, butter paneer and dal makhani.
A popular dish in southern India, ragi roti is made with veggies, spices, chillies and onions and is also called 'ragi adai'. A stuffed and healthy roti recipe that is perfect to pack for lunch or serve in dinner.


Now let's get on to the popular roti recipes that you can prepare at home and serve along with just anything.
To help you get started, we have listed out our 15 best Indian bread recipes -
Soft dough stuffed with the spicy filling of mashed potatoes with coriander, chillies and other spices and then rolled out into big round parathas. It tastes best with a dollop of butter.

The classic Indian bread that is best paired with curd or eaten as it is.
The quintessential classic from 'God's own country' is this flaky bread. A thin parantha served hot with melted ghee, usually served with South Indian gravy dishes, this is perfect for dinner parties too! Relish the delicate texture of the authentic Malabar paratha along with a bowl of mutton stew.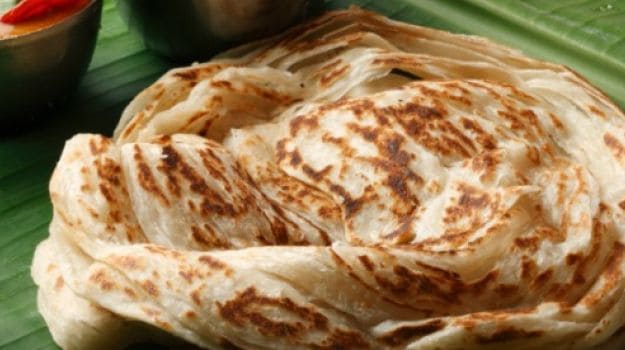 A good Malabar Paratha is just the perfect accompaniment to chettinad cuisine when paired with coconutty curries like chicken chettinad and rich meaty stews.


One of the most loved and relished foods of the country. Wheat flour worked up in a dough, made into balls, rolled out and deep fried to perfect golden brown. Serve them hot with your favourite curries or just a little pickle. For the recipe, click here.
Hot and piping pooris to relish with a sabzi of your choice.
One of the most loved breakfast dishes, pav bhaji is a perfect combination of tangy and spicy. Find the recipe here.
One of the most loved Indian street food, Pav bhaji is a flavourful, spicy dish to relish.
A handful of ingredients is all that you need to create these magical, feather-light appams. Learn how to make them by clicking here.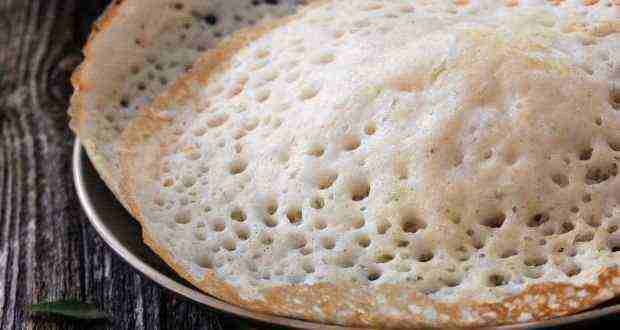 A south Indian savoury pancake tat you can pair with sambar or chutney.
Have this sudden urge to eat? You have moong dal cheela to your rescue. This easy to make cheela is not only healthy but it also manages to fill up your stomach. For the recipe, click here.
The classic snack that you can pack for lunch, have for breakfast or as mid-day meal.
The classic Punjabi dish and a winter favourite, Makki ki Rotis are served with Sarsoon da Saag. You could also top it with white butter, jaggery or honey. Click here for the recipe.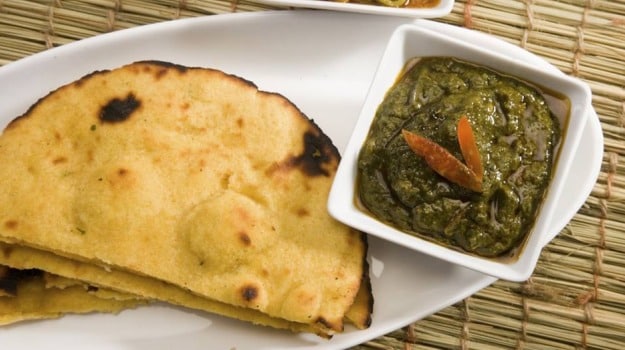 The quintessential winter food!


A crisp dosa lathered with a fiery red chutney and stuffed with a mashed potato filling. Find the recipe here.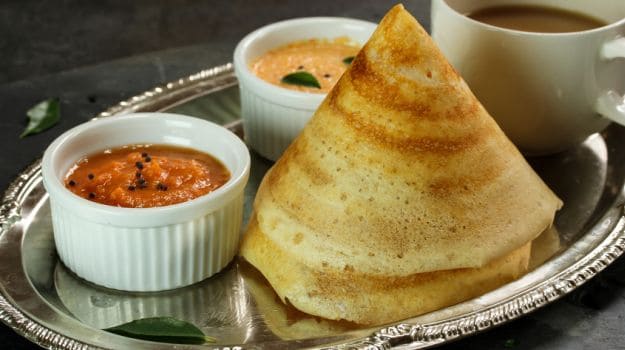 A delicious south Indian delicacy that you can easily make at home.


A crisp Punjabi delight, stuffed kulchas are a breakfast favourite, which is served with chole. For the recipe, click here.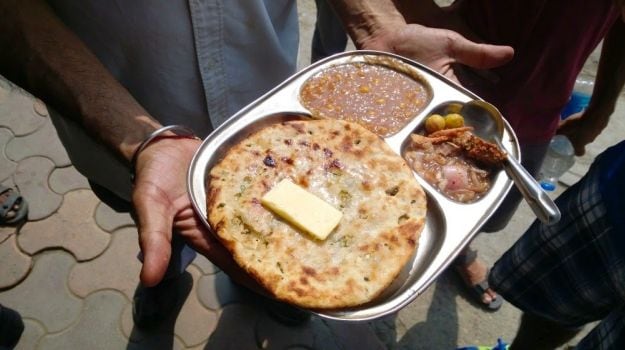 Topped with oodles of butter, Amritsari Kulcha is a must try. Image Credit: Kalyan Karmakar
Dough prepared from flour, ghee, salt, sugar and saffron-enhanced milk, and cooked perfectly brown. For the recipe, click here.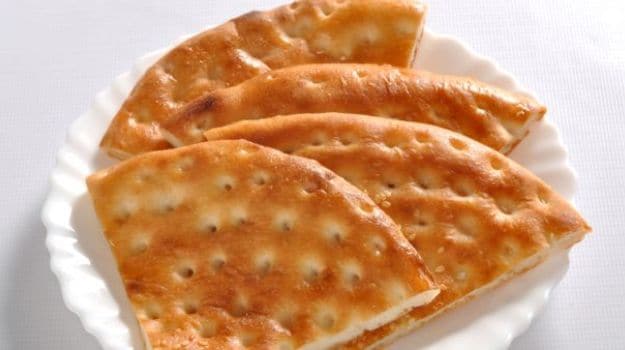 Pair this with mutton and chicken dishes for a delciious meal.
Light, soft and sticky dough made from whole wheat and refined flour, rolled out almost translucent and cooked on a griddle.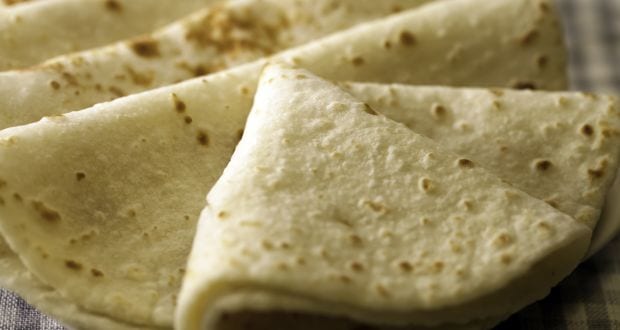 A light and fluffy Indian bread to accompany any curry.
This fluffy and soft bread is usually cooked in an underground tandoor and enjoyed with tea. But since most of us won't have the facility of a tandoor, we bring you a simpler version to make this roti easily at your home.


A Bengali-style savoury pancake full with goodness of egg, flavourful spices and crispy veggies.


Tandoori garlic naan is an Indian leavened flatbread made with wheat flour and spiced with exotic taste of chopped garlic and green chillies.


Quick, easy, yummy and wholesome, this garlic naan with the goodness of methi and soya is a must-try!