Some spices have unique flavours and aromas that speak for themselves and
heeng
is definitely one of them. The pungent spice that is commonly found in the kitchen cabinets of most Indian households is known for much more than just adding a distinct aroma to your dish. In his book, The Book of Spice,author John O'Connell shares that
heeng
was
first brought to India
back in the 16
th
century by the Mughals from the Middle East.
Heeng
(hing or asafoetida) is derived as gum from a particular variety of
fennel
and is then transformed into the seasoning that we use.
Heeng
is available in two forms - one as a yellowish powdered spice which may be often mixed with rice flour or turmeric to dilute the pungent odour or in its pure form where you'll find it as a sticky brown lump.
Heeng
is highly prized for its digestive properties, which is also the reason why it is commonly used in the tempering for
dals
or other dishes that
may build-up gas in the stomach
.(Also read:
What is Hing? Where Does it Come From?
)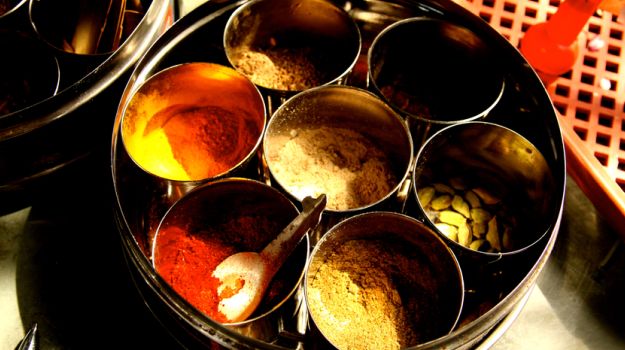 Heeng is available in two forms. Photo Credit: Istock

Heeng can be used in a variety of dishes from fried snacks to a
delicate fish curry
, but have you ever wondered what is the best way to use it? Here are some suggestions.
1. Chef Manjusha Sinha who conducts cooking classes in Gurugram shares that she prefers to use
heeng
in its pure form that is available as brown lumps. It has a fresher flavour and is more pungent and therefore, you need to use in lesser quantities than the powdered variety. "I always crush a small piece of
heeng
and blend it into a smooth paste with water before adding it to the dish. This way it easily mixes with the dish and it also helps in bringing out the real flavours. If you add the pieces of
heeng
directly to the dish, they may not blend properly and leave a bad aftertaste," she says.2. Another way to use it to make the most of its garlicky aroma is to roast a bit of
heeng
in hot oil for 5 to 10 seconds and then add the other ingredients. You should be quick in doing this as
heeng
can burn easily. While
powdered heeng
is usually added towards the end of cooking to retain its aroma, pure
heeng
can be added while cooking as it is more pungent and longer cooking time tends to make it a bit mellow. This is a good way to use
heeng
in vegetables curries, but remember to add it at the beginning.
3.
Heeng
can also be steeped in hot water and use the water to make the base of
sambar
or even a soup or cook your
leafy greens
in it. Just add a dash of
heeng
in a cup, pour some boiling water on top and let it steep for about 2-3 minutes. Strain the flavoured water and use it in your dish.
Heeng
adds a special umami flavour (one of the five basic tastes) or a kind of distinct savouriness to your dish. You can even use powdered
heeng
as is along with yogurt to marinate your meat.Heeng is a strong spice that can transform your dish into something magical. Musky aroma and intense flavours are just a tiny pinch away.