Spices grow in abundance in India, in a staggering variety that baffles the mind and takes almost everyone by surprise. A regular Indian kitchen is usually flush with spices that are indispensable to regular cooking and almost a necessity in creating some exquisite and appeasing delicacies. One great thing about spices is the versatility that comes accompanied with them. Indian herbs and spices have long been customary in the Ayurvedic repertoire.
Turmeric
, popularly known as
haldi
, has been known as an all-rounder not only in the culinary field but also in taming some of the commonest health woes.
Today, the limelight falls on another special member of the world of spice - saunf. While many commonly use these humble seeds as a mouth-freshner, it also finds a dedicated spot in rustling some of the most lip-smacking Indian delicacies. The benefits of consuming saunf on a regular basis are many. According to Shilpa Arora ND, a renowned Health Practitioner, Nutritionist and certified Macrobiotic Health Coach, fennel seeds have health benefiting properties that help regulate blood pressure, tackle water retention, improve sight, relieve from asthma and also help purify blood.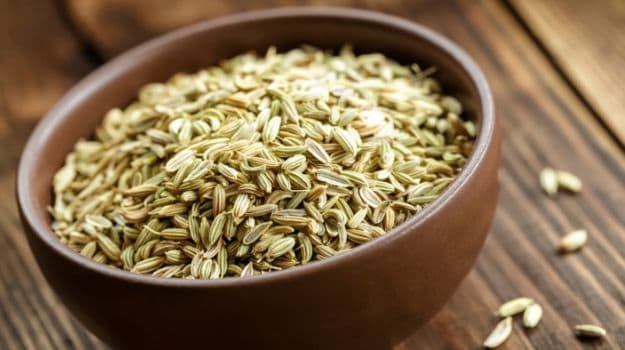 In Ayurveda text books, saunf finds great mentioning. It is among those few ingredients that are known to balance the three doshas - vata, pitta and kapha. Fennel seeds are great for digestion and have cooling properties. These can also help in tackling breastfeeding issues. Ayurveda expert Vasant Lad in his book, The Complete Book of Ayurvedic Home Remedies notes, "1 teaspoon of fennel seeds can be boiled in a cup of water, cooled down and given to the baby in small quantities. This will help wash out kapha from the infant's body. It will help stimulate the appetite and boost the digestive enzymes".
Fennel seeds are best enjoyed raw, chewing on them and experiencing its sweet juice is something enjoyed by many across the country. Indian cooking also uses saunf to its full capacity, if you have been looking for ways to add more of this super spice in your diet here are some interesting ideas:
Soups and Salads
Believe it or not, adding fresh fennel seeds to your regular soups and broths with add a whiff of freshness and a burst of exquisite flavour to your soups. A sprinkling atop salads will give a whole new character to your meal.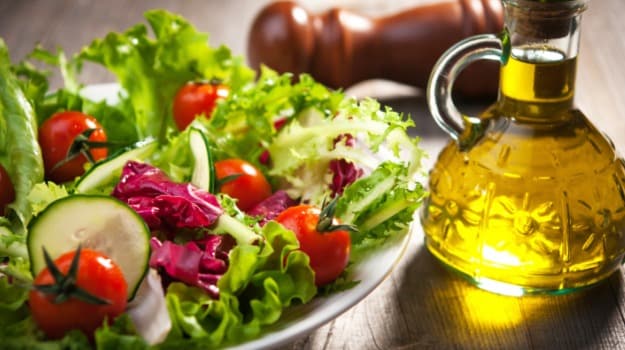 Roasted is best
Take a tablespoon of fennel seeds and put them on hot tawa, allow them to roast evenly, mildly grind and use in a range of dishes - the quickest of all would be to whip up some raita adding freshly roasted, ground fennel seeds, chopped onions and some salt and pepper.
The bakes
Fennel seeds can be used in little quantities in baking larger, fuller savoury preparations.
Drink it
The easiest would be to simply add half a teaspoon of fennel seeds in your drinking water and sip on it all day long. Some people even add these to their daily cup of green tea. We love our freshly brewed fennel tea spiked with some of our favourite ingredients.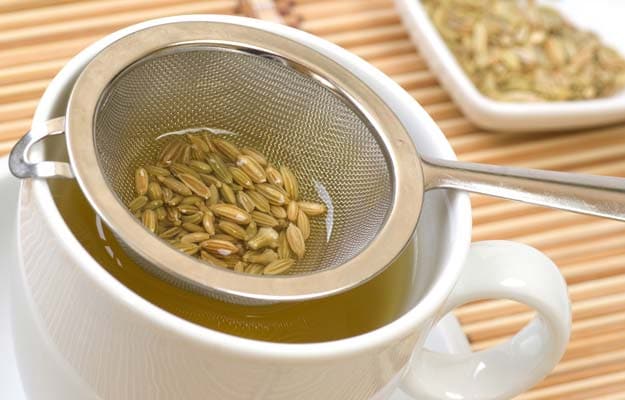 How to make fennel tea
The recipe doesn't get easier than this. Follow these fuss-free steps.
Take a teaspoon of saunf and grind them. It is best to use mortar pestle to ensure slow release of flavours.
Take ground fennel seeds and place it in a cup, pour boiling water and leave for 10 minutes.
Strain, add a bit of honey, tulsi leaves, black pepper or ingredients of your choice or simply enjoy plain.
Fennel leaves can also be used in the similar fashion, just that the leaves need to be in excellent health, free from any infestation. Let the leaves steep for 15 minutes.