Summers are here and so is our love for all things cool and summery. While cooling cucumbers, sharbats and kulfi have been doing there bit to relieve us from the scorching heat, there is one thing that you must add to your diet this blazing weather-curd. Be it modern science or Ayurveda, curd (or yogurt) is one summer staple, which should be up on everyone's priority. Curd helps improve your gut health, bone health, digestion, and also regulate cholesterol and reduces high blood pressure. Rich in protein, curd may also be one of your best companions for weight loss. And you know what may just be better-hung curd! Hung curd, or Greek yogurt, is strained to remove some of the watery whey, the denser and creamier remains that you get post the straining is referred to hung curd. Greek yogurt does not contain any liquid whey and lactose. Experts say that hung curd boasts of twice the amount of protein and half the carbs when compared to normal yogurt. Not just this, the sodium content in Greek yogurt is also half! Hung curd has been quite a phenomenon back home too. Our beloved Guajarati dessert shrikhand is made by straining curd and topped with fruits.
(Also Read Should You Have Curd During Winters?)
Curd is one of the best companions for weight loss
Hung curd has taken the fancy of several nutritionists across the world. And, it is not just for its weight loss benefits. Here are some benefits that would convince you to add the creamy wonder to your diet.
Good Source Of Protein: According to USDA, 1 ounce of Greek yogurt has about 12 grams of protein. Proteins are essential to build muscle and weight loss. It's high quantum of protein makes it a good post workout snack, by repairing damage caused due to exercising.
Low Sodium Content: Are you a patient of high blood pressure? If yes, then you should add more hung curd to your diet right away. Hung curd has much less sodium content than regular yogurt. Patients with high blood pressure should adopt a diet that is low in sodium. Sodium makes your body retain water. If you eat, too, much, the extra water stored in your body raises your blood pressure.
Good Low-Carb Alternative: If you're looking for low-carb alternatives, then step this way! Greek yogurt makes for a delicious low-carb alternative for people, especially for those struggling with high blood sugar. High intake of simple carbs elevates the blood sugar levels. Normal yogurt has approximately 15 to 17 grams of carbs while Greek yogurt has 8 to 9 grams, which makes latter a better choice.
Good Probiotic: Just as yogurt, hung curd is also an exceptional source of probiotic. The fermented food increases the bio-availability of minerals present in food, helping the body assimilate more nutrition. The micro-organisms break down complex protein, carbohydrates and fats into more easily assimilated molecules, thereby, preventing nutrient deficiencies. A healthy gut flora is responsible for good digestion, immunity and weight loss.
Calcium: Hung curd is an excellent source of calcium. You would be surprised to know that as per USDA, 100 grams of hung curd has a whopping 106 milligrams of calcium. Calcium keeps your bones and teeth healthy.
(Also Read -
How Yogurt (Curd) Can Help You Keep Cool this Summer)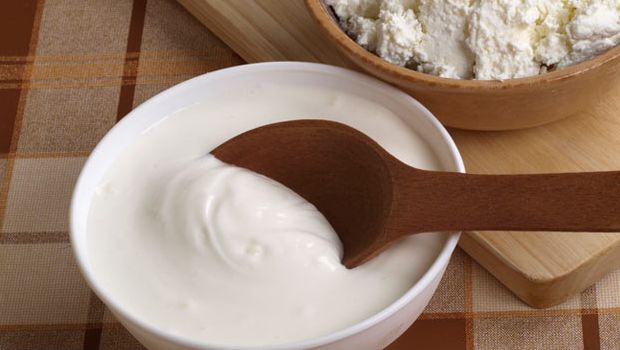 Hung curd is an excellent source of calcium
Here's How You Can Make Hung Curd At Home:
As mentioned earlier, hung curd is nothing but yogurt drained of all its water. It is oh-so easy to make too! All you need is some curd and a sieve.
How To Make Hung Curd
Place a colander/sieve over a container; line it with a thin muslin. If it is nylon sieve, which has a very fine mesh, you do not need to line it with muslin.
Next, place the curd in it and let it drain till all the extra liquid has drained out, and just a thick mass of curd remains. Your hung curd is ready!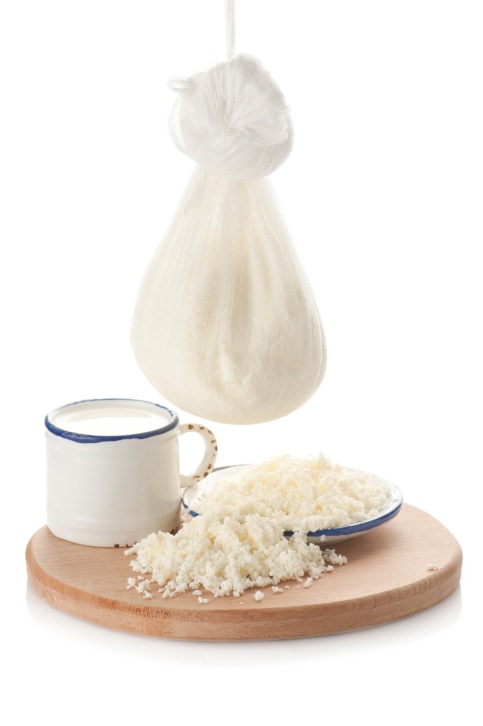 Hung curd is nothing but yogurt drained of all its water
There are many ways you can spruce up hung curd and incorporate in your daily meals. Mix them with blanched vegetables and fruits and have it as a light snack. It can make for a good alternative to cheese dips and sour cream. If you are making sandwiches, ditch fatty mayo, white sauce and cheese and line your breads with a hearty spread of hung curd. Throw in veggies and seasoning of your choice, and you have a delicious and healthy sandwich to be savoured. It is simply perfect for smoothies too! Bon Appetit!
About Sushmita SenguptaSharing a strong penchant for food, Sushmita loves all things good, cheesy and greasy. Her other favourite pastime activities other than discussing food includes, reading, watching movies and binge-watching TV shows.