Independence Day 2020: As India is all set to commemorate 74th Independence Day, it is time to celebrate the feat that stands strong and boasts of a rich and diverse cultural heritage. The Independence Day marks the freedom of the country from the British Raj and is celebrated on 15th of August every year by hoisting of the national flag and singing of patriotic songs along with the exchange of sweets and greetings. It is a national holiday and people stay at home with their families and celebrate by watching patriotic programmes on the television, participate in cultural events and most importantly fly kites with friends and family- an activity that symbolises the freedom and spirit of the country.


The festival of Independence Day is also a great opportunity to think of and appreciate our vibrant culture that defines the country and put it on a global map. You can start the celebrations by indulging in India's wide array of traditional foods and cuisines. India is a country with delightfully rich flavours and palates that keep changing from one state to another. From south's chilli flavour to north India's vibrant burst of eclectic flavours, there is a huge variety to choose from. But what is a festival without a touch of sweet, right? From Bengal's roshogolla to Agra's petha, there is no end to delectable desserts when in India. Let us look at some of Independence Day special food recipes that you can prepare at home to celebrate the festival. These dessert recipes are sure to make your holiday a bit more special with the family.
Here are 5 Best Tricolour Sweets To Prepare At Home On Independence Day:
(Also Read: Independence Day: 29 Most Iconic Dishes Across India)
With the goodness of fruit juices such as orange, litchi and kiwi along with coconut milk and the tang of lime comes a delightful dish of jelly that is sure to make the kids happy! The tricolour fruit jelly is not just a super delicious one to relish on a holiday but a super fun dessert recipe to prepare with the kids too!
2020 Independence Day: Thai fruit jelly is a delicious, sweet and immensely refreshing jar of dessert.
Who wouldn't like to indulge in thick and creamy macaroons on a holiday? These French biscuits that are found in multiple flavours and colours can now be made at home without much hassle! Packed with a cream-cheese filling and laced with the national tricolour, these macaroons are perfect to make at home and ring in the Independence Day.
2020 Independence Day: Here is a macaroon recipe with a Indian twist, specially curated in tricolor on the occasion of Independence Day.
This one is just the right dessert for you to celebrate the festival with. Made with a base of crunchy crumbly crushed biscuits, mixed with butter, layered and baked to golden along with a luscious cream cheese mix on top, this tricolour cheesecake is a quintessential Independence Day sweet to prepare.
2020 Independence Day: Cheesecake is one dessert that you can never say no to!​
With the goodness of fruits, custard and cream together, this trifle has layers of fruits topped over thick and creamy custard. A delicious blend of milk, sugar, vanilla essence and custard topped with chopped fruits like banana, kiwi and orange layered in the colours of tricolour.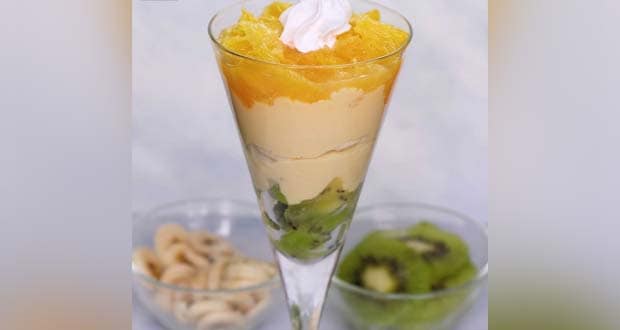 2020Independence Day: Goodness of fruits, cream and custard all together makes for the delicious taste of this Tricolor trifle.

Photo Credit: NDTV Beeps.
Classic Indian dessert to prepare at home, phirni is an amalgamation of milk and sugar along with nuts and dry fruits. Here is a sinfully amazing phirni recipe flavoured with three of the most popular flavours- mango, raspberry and blueberry.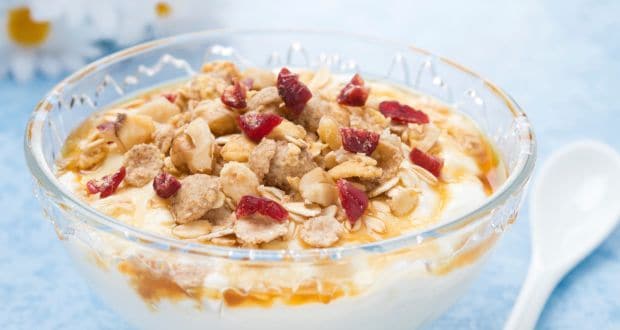 2020 Independence Day: Classic phirni with three different fruit flavorings.
Bring together few basic kitchen ingredients and prepare these dessert recipes at home this Independence day. Let us know your favourite one in the comments section below.
About Aanchal MathurAanchal doesn't share food. A cake in her vicinity is sure to disappear in a record time of 10 seconds. Besides loading up on sugar, she loves bingeing on FRIENDS with a plate of momos. Most likely to find her soulmate on a food app.