Rajasthan, the land of royals, is famous for its rich culture, heritage, historical monuments and of course, mouth-watering Rajasthani cuisine. Originated from the expeditions of the royals and lifestyle of the warriors, this cuisine is an amalgamation of so many innovative recipes and rustic and earthy ingredients. These factors help enhance the taste of the dishes and strike a chord with every foodie from across India. From the popular gatte ki sabzi to the unique rasgulle ki sabzi - each district of Rajasthan offers a list of its own unique dishes that one must try at least once.


Also Read: 9 Mouthwatering Rajasthani Desserts We Bet You Would Love to Devour!


Considering this, we handpicked some evergreen Rajasthani sabzi recipes that will help you put together a delicious meal for your friends and family.
Here're 5 Rajasthani Sabzi Recipes To Try At Home:
1. Gatte Ki Sabzi
A quintessential Rajasthani sabzi! Gatte ki sabzi, also known as gatte ki saag, is besan dumpling that is dunked in a spicy yogurt-based gravy. However, there are multiple variations of this curry - some prepare gatte in curd gravy, others add mawa to the curry. Here's a recipe for you.
2. Haldi Ki Sabzi
From the local dhabas in Rajasthan to the extravagant restaurants, this dish is available in every nook and corner of the state. Made with a generous dollop of ghee and seasonal vegetables along with the star ingredient- haldi - this recipe also helps strengthening immunity and keeping you healthy. Click here for the recipe.
3. Rabodi Ki Sabzi
One of the oldest authentic dishes from Rajasthan, this recipe is made of chaach (buttermilk) and makai (maize flour). Rabodi is a thin sheet-like structure basically similar to papad. This is an easy-to-make and instant recipe as it does not require any pre-preparation. Click here for the recipe.
4. Ker Sangri
A lip-smacking combination of sangri (local beans) and ker (berries) drizzled in the yogurt gravy, along with dry mango powder, ginger-garlic and some classic Rajasthani spices, this recipe brings an earthy flavour to the palate. Here's the recipe for you to try at home.
5. Rasgulle Ki Sabzi
This sweet and savoury recipe is a thick gravy made of chenna balls and goes best with roti/chapati/naan and even rice. This innovative recipe is sure to lift your taste buds in no time. Click here for the recipe.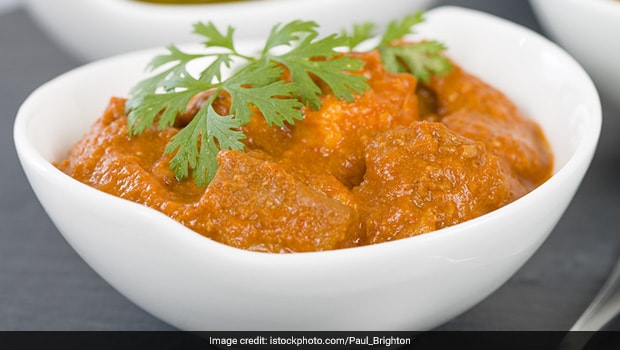 Rajasthan is largely popular for its absolutely lip-smacking delights. If you are a die-hard fan of Rajasthani cuisine just like us, then try these recipes at home. Let us know how you liked these dishes in the comment section below.