Thai curry, a signature dish of Thailand, is a mixed bag of striking flavours and invigorating aromas. Thai cuisine lays emphasis on a mixture of texture and flavours from various herbs and vegetables; and Thai curry reflects the cuisine in the right sense. It is a rich dish made of a curry paste and coconut milk and enhanced with some flavourful veggies, meats and spices. We have always relished this dish with rice or breads at restaurants, parties and weddings. Though Indian kitchens are now opening up and welcoming all kinds of cuisines from around the world (think Italian and Chinese), we never heard of Thai curry being made at home. Probably, that's because no one knows how to make it and how to source the ingredients. You'll be surprised to know that Thai curry can be easily made at home with common ingredients you can easily find at your local grocery store.


Thai curry can be made in various forms with vegetables or different meats. You can also make it in different colours - green, red, yellow etc. for each day of experimentation.
Here are some easy-to-make dishes of Thai curry you can try at home -
Thai Green Chicken Curry
Coconut milk-infused with the true essence of Thai flavours from lemongrass, basil and eggplants. This authentic Thai green chicken curry will teleport you straight to the lands of Thailand.
(Also Read: 11 Best Traditional Thai Food Recipes)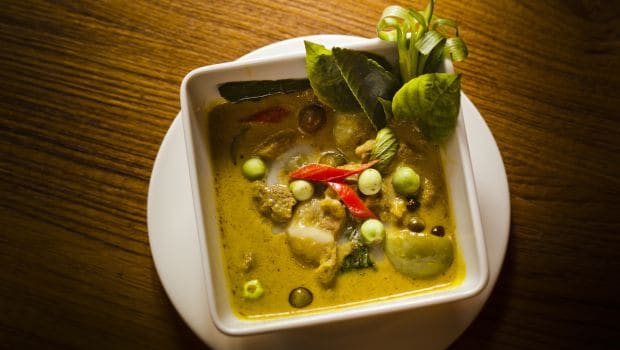 Vegetable Thai Red Curry
This is a medley of colourful vegetables, which breathe health and wellness into this dish. Red bell pepper, broccoli, cauliflower, snow peas, zucchini and bamboo shoots come together to render this Thai dish a truly delicious one.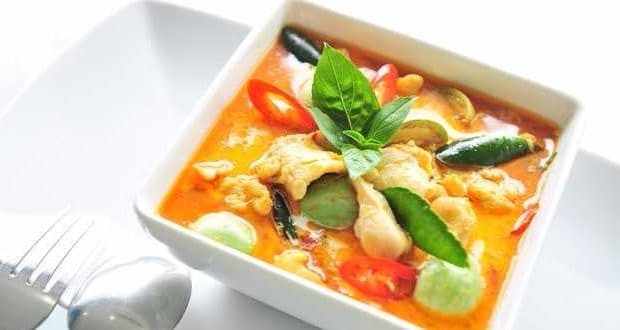 Recipe: Red Thai Curry

Yellow Thai Curry
The yellow version of Thai curry is not as popular as red and green ones but boasts of amazing flavour and rich taste. Made yellow with the addition of turmeric, this yellow Thai curry is enriched with seasonal vegetables and topped with the freshness of kaffir lime leaves.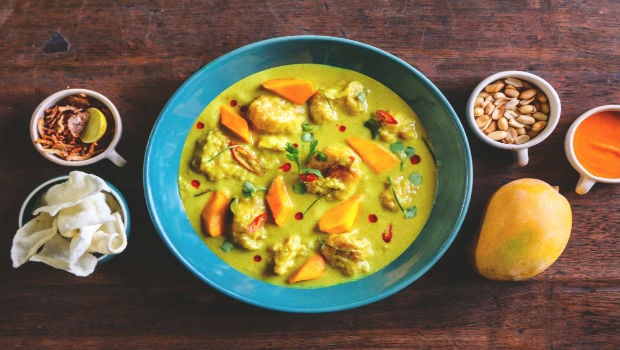 Thai Fish Curry
This 'Indian-ised' Thai dish made with fish fillets and a paste chock-full of herbs and spices is perfect for a quick cook for guests. A smattering of lemon juice adds an enticing tanginess to the dish.


(Also Read: Red Thai Curry Paste Recipe)

Follow these recipes carefully and impress your guests with your cooking skills. Serve Thai curry instead of dal makhani with rice for dinner and surprise them.

About Neha GroverLove for reading roused her writing instincts. Neha is guilty of having a deep-set fixation with anything caffeinated. When she is not pouring out her nest of thoughts onto the screen, you can see her reading while sipping on coffee.