Thai food has long been regarded as one of the healthiest cuisines in the world. The food exhibits a balance of flavours coupled with a heartwarming mix of seafood, meats and vegetables. Thai cuisine is quite healthy as the cooking process involves a lot of stewing, marinating, baking and grilling. One of the most interesting techniques commonly used in Thai cooking is pounding or coarsely bruising the herbs instead of chopping them. This ensures that all essential oils and medicinal properties are retained infusing the meal with fresh aroma.
The use of fresh herbs and spices adds a distinct flavour and texture. Thai cuisine boasts of certain indigenous ingredients that not only go splattering in the wok but are also gifted with a number of medicinal qualities. From curing digestive troubles, relieving common cold and flu to reducing blood pressure, boosting immunity, aiding in detoxification and much more, let's take a closer look at these pockets of flavours to know more about their health benefits.
Galangal - Also known as Thai ginger, galangal belongs to the rhizome family which includes ginger and turmeric. Galangal is widely used in Thai soups and curries to add flavour and to tone down the heaviness of meaty preparations. Adding galangal to seafood helps in cutting down the smell of fish.
Galangal's medicinal profile is quite similar to that of ginger. It aids in tackling nausea and an upset stomach. Galangal is loaded with antioxidants and has antiseptic properties, which makes it great for your skin. Its anti-inflammatory properties help in tackling arthritis and rheumatoid arthritis.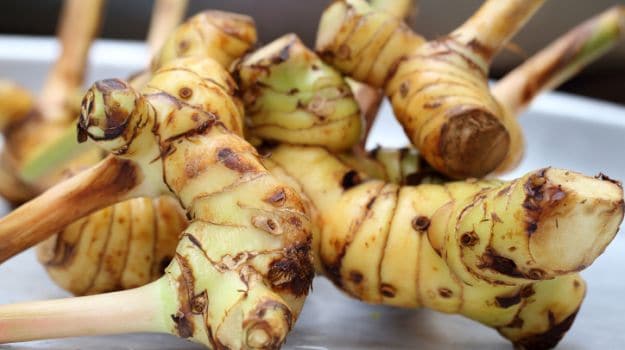 Topical application of galangal juice helps in maintaining blemish free, acne free and clear looking skin. Apart from these, galangal consumption also helps in keeping a check on high blood pressure, diarrhea as well as motion sickness. Galangal can also be used making tea that can ease cough and phlegm.
Tip: When mixed with sesame, olive or coconut oil, galangal juice can help you get rid of dandruff and make your hair nice and bouncy.
Kaffir lime leaves - Shiny, deep green with a lemony aroma - kaffir lime leaves can be spotted in most signature Thai specialties. The leaves come from kaffir lime which is popularly known as Thai lime or wild lime. Apart from the leaves, the juice and zest of kaffir lime is also widely used in Southeast Asian cooking.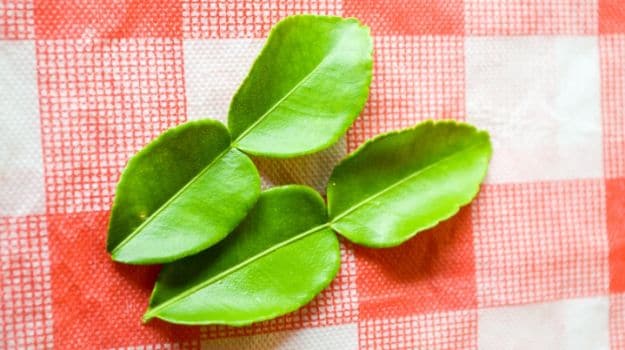 Its addition to soups, curries, stir fries and various broths adds zest and a whiff of freshness. The juice, rind, root and oil obtained from the fruit have many medicinal usages. Consuming kaffir lime leaves aids in digestion, helps clear cough and phlegm as well as facilitates taming gastrointestinal troubles.
Did you know: The leaves are widely used in soaps, shampoos, fresheners for its herbal and fragrant qualities.
Lemongrass -Lemongrass is a long, bladed herb with a strong lemony aroma. Lemongrass is quite fibrous, fragrant and full of medicinal properties.
Apart from being a regular part of Thai cooking, lemongrass has also been acknowledged for its impeccable medicinal properties. Experts have vouched for the health benefits of consuming lemongrass juice since quite some time now. Its consumption will fill one up with vitamins A and C, zinc, folate, magnesium, manganese, iron, potassium, phosphorus, copper and calcium.
Including lemongrass in your regular diet can help in conditions like insomnia, anemia as well as high blood pressure. It has antiseptic, anti-cancer and anti-bacterial properties. Lemongrass is also used in making special teas to aid weight loss as well detoxification, its purifying and detoxing properties helps in clearing and maintaining healthy pancreatic functions facilitating better diabetes management.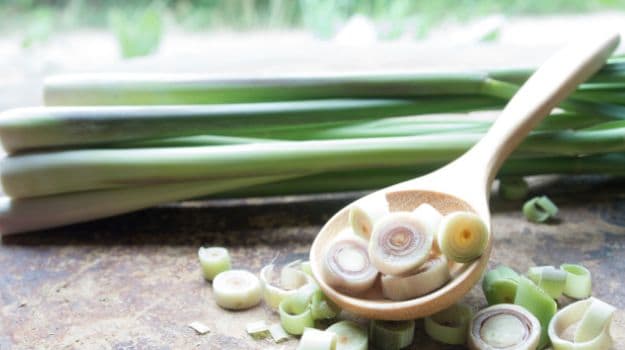 Tip: Drinking lemongrass tea can also help in conditions like eczema and psoriasis. It acts as a cleanser that helps eliminate toxins from our system. Lemongrass is also great for maintaining clear skin and is commonly preferred in aromatherapy.
Basil - Holy, sweet or hairy; are the varieties of basil that are commonly used in Asian cooking. Basil is used for its medicinal qualities in many cultures. In India holy basil or Tulsi is not only considered to fight off bacterial infections, cough, and flu but it is also known to strengthen immunity. Apart from a strong, pungent aroma and a distinctive fresh flavour, basil can help in treating various ailments like fighting risks of diabetes, cutting down high cholesterol, boosting appetite, stimulating digestion and tackling stress.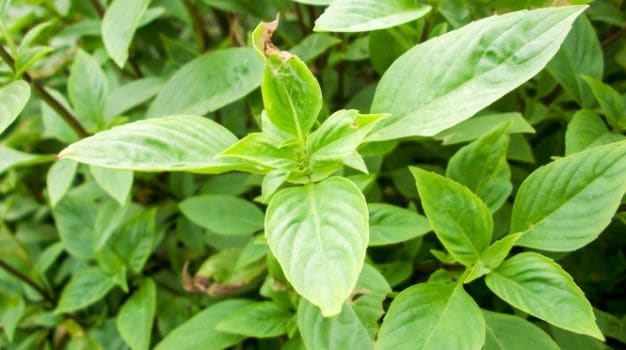 Did you know of the many ways in which you can use basil? The milder varieties like the Indian holy basil can be washed and eaten as is. Apart from adding them to your food, you can also make a paste out of it and use it in packs for a healthier looking, glowing skin. Including basil in teas helps alleviating stress and facilitates weigh management.
Bird's eye chilli - One of the hottest chillies in the world, these can be found in parts of Mexico, Central and South America as well as Southeast Asia. These are extensively used in Thai preparations for its high spice quotient. Small, hot and piquant, these chillies are green in colour and turn deep red on ripening.
While talking about its health benefits, just a word will suffice - Capsaicin. Chillies and chilli peppers contain a chemical called capsaicin which is believed to stimulate energy burning and keep blood pressure and cholesterol in check. A recent study has linked chilli consumption with weight loss, explaining that "dietary capsaicin may induce browning of white fat cells and stimulate thermogenesis to counteract obesity."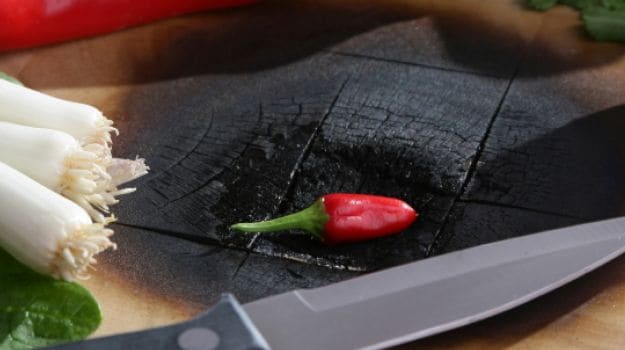 Thai spices not only render distinct flavours and spellbinding aromas but also add a healthy spin to what's served on the table.
Craving Thai? Check out our best recipes
Larb Gai (Thai Minced Chicken Salad)
(Grilled Fish South-East Asian Dressing)
(10 Best Thai Vegetarian Recipes)