Waking up to a mesmerising pitter-patter sound of rain is probably the best start to any morning. The sudden change in the weather asks for something delightful, warm and crunchy to relish. For a true monsoon lover, we believe there's nothing like enjoying a rainy day with a cup of 'kadak' chai along with greasy and crunchy snacks. Be it at home or in the office or college, the moment raindrops fall from the sky, our mind automatically starts wandering around the crispy snacks. If this happens with you too, then you are at the right place. We have picked out our favourite vada recipes to enjoy when it rains. The best part is all these vada recipes are super easy and quick to make. You don't need to put in back-breaking efforts to make any of them. So, let's get started.
Here're 7 Vada Recipes You Must Try This Monsoon Season:
Bread Medu Vada (Our recommendation)
As the name suggests, these vadas are quickly made with bread and other ingredients that complete the dish. And trust us, the bread medu vada has a similar taste to the regular vadas, so you would hardly notice any difference in flavour! Get ready to savour the taste of authentic vadas and that too in a matter of minutes. Click here.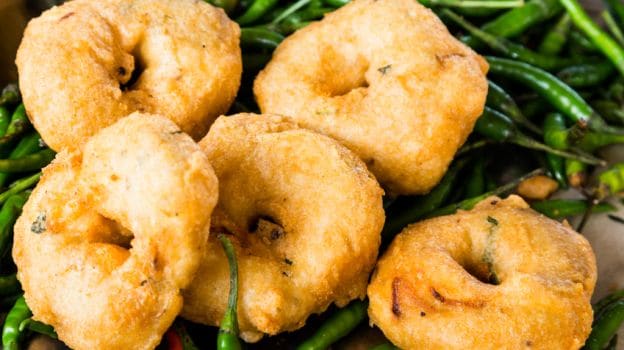 Suji Vada
As we all know suji helps in giving crispiness to the dish. So, here we bring you a super delectable and crispy vada recipe made entirely with suji. Imagine how crispy it would be?! The best part is that if you pair some sambhar and chutneys with it, a delicious south Indian meal will be right in front of you in no time! Find the recipe here.
Mutton Vadai
Now this one is for all the meat lovers out there! This south Indian style vadai recipe is made with minced mutton (keema) along with a host of spices and fried until golden to perfection. If you love keema, this recipe is a hit! Try it out! Find the recipe here.
Dahi Vada Chaat
Here we bring you something unique to try in the monsoon. Something unique yet very delectable. Well, yes! You all must have tried the usual dahi vada recipe, this vada chaat includes new additions like sev puri, crispy papdi, boondi, chutneys, lemon juice and many more things. This recipe makes for a perfect evening snack along with masala chai or filter coffee. Find the recipe here.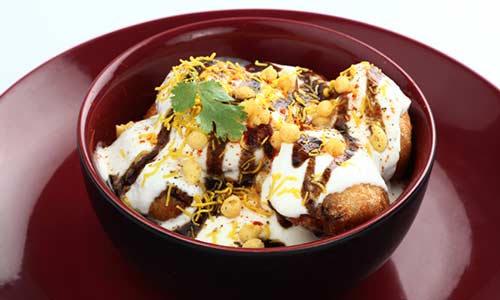 Chicken Vada Pav
Another recipe for all the non-vegetarians! A bite into this juicy chicken vada sandwiched between the soft pav that is slathered with spicy chutneys is sure to give your day just the protein-packed and flavoursome kick start that you need. Wondering how to make it at home? Click here. For more crispy chicken snacks to enjoy in the monsoon, click here.
Sabudana Vada
Here we found another Maharashtrian snack for you all. These delicious Sabudana Vadas are crispy, soft, light and healthy. Besides, these vadas also make for a great morning or evening snack. Find the recipe here.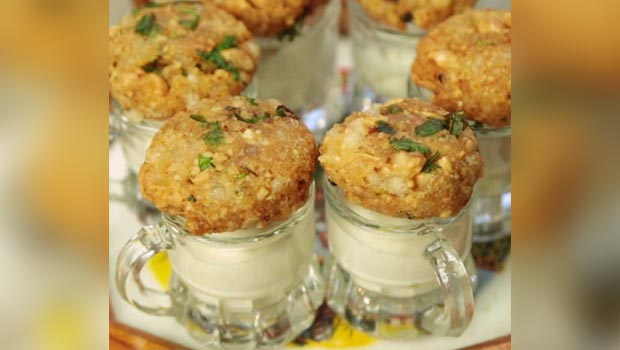 Urad Dal Vada
Also known as Biuli Dal Er Boda in Bengali, this vada recipe is made with a thick mixture of grounded urad dal, sooji (for crisp), chillies, onion and other tantalizing spices. Pro Tip: Soak the dal a day prior to save time. Find the recipe here. For more Bengali snacks, click here.


Now, that you know all the recipes, it's time for you to execute these ideas in your kitchen and let us know which one turned out to be a hit amongst all. Happy Cooking! Enjoy the monsoon you all!