Come summer and we start filling ourselves with endless glasses of water in order to stay cool and hydrated. It's obvious that water and other drinks are the key to hydration and maintaining a desirable body temperature. However, if you want a drink that goes beyond hydration and helps you deal with all the other aftermaths of the scorching summer, we got you covered! Celebrity Nutritionist Pooja Makhija has come up with an easy solution to deal with all of your summer problems and her answer is basil seeds. Basil seeds which are also known as sabja seeds in the common language are just what you need to protect yourself this summer season. The slimy and jelly-like seeds are also a great addition to chilled faloodas and other kinds of drinks. Wondering how is it that Sabja actually helps us in summer? Here's how: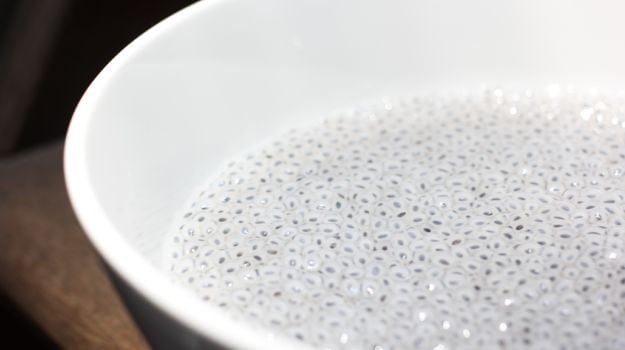 Sabja seeds need to be soaked in water before consumption.
(Also read: Summer Special: 5 Cucumber Recipes Under 15 minutes To Beat The Heat)
Health Benefits Of Sabja Seeds In Summer:
1. Hydration:
Sabja seeds are known to absorb four times their dry weight in terms of water, which forms a jelly-like substance called hydrogel that helps you replace the electrolytes and water that you have lost in sweat.
2. Full Of Nutrients:
Sabja seeds are full of vitamins like Vitamin A, E, and K along with minerals, calcium, magnesium, zinc, and iron. They are known to replace food as well as water in our bodies.
3. Keeps Stomach Health In Check:
Sabja seeds help keep the stomach acid low which can sometimes be triggered due to excessive heat in summer.


Nutritionist Pooja Makhija calls Sabja seeds the perfect ingredient for 'Nutrition with hydration'. Take a look at the video here:
(Also read: These 5 Everyday Foods Will Help You Stay Hydrated And Energised This Summer)


Impressed by the list of benefits of the humble sabja seeds? Thinking of including them in your diet as well? Here are some recipe ideas that you can follow:
3 Easy Sabja Seeds Recipes To Try This Summer:
1. Sabja Seeds Nimbu Paani:
Taking the goodness of nimbu paani a step ahead, make this sabja seeds nimbu paani that can do wonders in the summer. All you need are soaked sabja seeds, lemon, black salt, and jeera powder. Click here for the detailed recipe.
2. Sabja Seeds Pudding:
Looking for a nutritious and quick breakfast for summer? This sabja seed pudding is just what you need. Made by soaking sabja seeds in milk and topping with fruits and dry fruits of your choice, it is also a great healthy dessert option. Click here for the recipe.
3. Sabja Seeds Kheer:
Another healthy dessert option, sabja seeds kheer is a creamy and luscious recipe that is sure to be a hit. Soak sabja seeds in water and use them to replace rice in the original kheer recipe. Add sweeteners and toppings of your choice and enjoy. Click here for the recipe.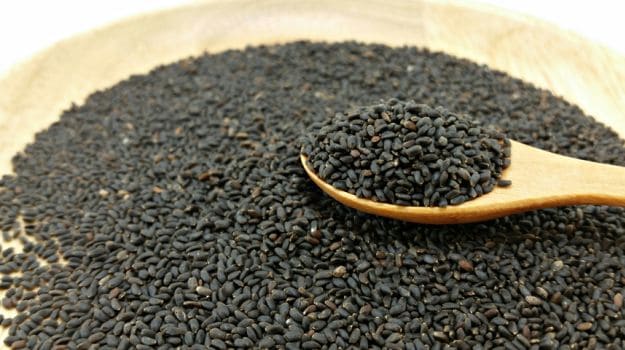 Sabja seeds are beneficial for summer.
Happy summer to you!