From the classic cucumber raita to cucumber mojito and to even plain slices of cucumber with lunch, cucumber is a must-have vegetable that we all love to add to our summer diets. Apart from its cooling effects, the plant is known for many other benefits, being high in minerals and vitamins being one of them. According to the book, 'Healing Foods' by DK Publishing house, "The watery composition of this member of the gourd family is packed with bioavailable (easily absorbed) minerals, vitamins, and electrolytes, making it an ideal way to increase your daily nutrients."


It is common to find cucumbers throughout the year; however, it is highly advised to make this a part of our diet in summers so that it can hydrate our body and replenish lost fluids due to humidity and everyday chores. Health Practitioner, Nutritionist and certified Macrobiotic Health Coach, Shilpa Arora says, "Cucumber is made of up to 95% water and two compounds - ascorbic acid and caffeic acid - which prevent water retention. Due to its high-water content, it boosts your body's hydration and flushes out toxins." Keeping the many benefits of this crunchy plant in mind, here are some summer special cucumber recipes that you can prepare in under 15 minutes.


(Also read: Weight Loss: 5 Low Carb Cucumber Recipes To Satisfy Your Snack Cravings)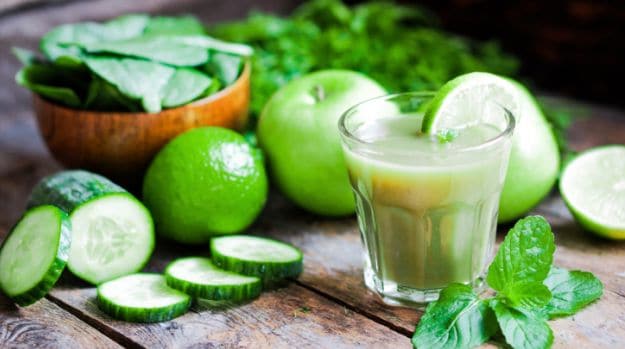 Cucumbers are good for summers
5 Cucumber Recipes Under 15 minutes To Beat The Heat
1. Cucumber Raita: (Our Top Pick)
Starting off the list is the classic and most favourite summer recipe that never fails to satisfy us, the signature cucumber raita. Pair it with a simple meal, serve with biryani or even have it with some roti, the options are endless. What makes this raita one of the best ways to enjoy cucumber is how quick and easy it is to make. Made with curd which is also a cooling ingredient along with being a probiotic, this side dish does wonders on an upset stomach too. Give this old classic some love, here is the recipe for delicious and creamy cucumber raita.
2. Cucumber salad:
Cucumber salad but make it feisty! This spicy and crunchy cucumber salad is the perfect dish to make when you are running short of time to prepare a full-blown salad dish. Mix soy sauce, sugar, sesame oil, and sesame seeds along with other powdered spices. Let cucumber slices sit in some salt before washing them off and mixing in the ingredients, your crunchy sweet and savory salad is ready to be devoured. Click here for the recipe for a quick and fiery cucumber salad.
3. Cucumber idli:
Why limit the crunchiness of cucumbers to just lunch and dinners? Make them a part of your quick breakfast menu with this cucumber idli recipe. Cucumber Idli is an instant breakfast popular in the Karnataka and Konkani regions of the country. It is a different variation of breakfast that you should definitely try; it does not require fermentation, soaking, or any of that lengthy process. Ready in a jiffy, here is how you can make this satisfying cucumber idli at home.


(Also read: Masala Chaas To Neer Mor: 5 Soul-Soothing Chaas Recipes To Try This Summer)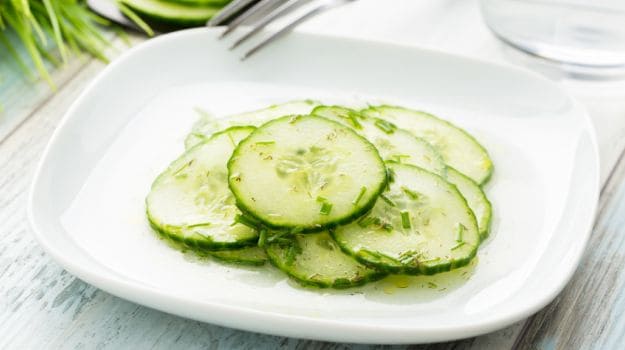 Cucumbers are cooling in summers
4. Cucumber chaas:
Given that cucumber is known for its hydrating properties, you may add it to another cooling drink and enhance its benefits and taste. We are talking about the classic chaas. The next time you are preparing the drink, just add some kheera (cucumber) to the mix. Blend well and bring into a watery consistency. Sprinkle powdered jeera, black salt, garnish with coriander and serve chilled. Click here for the recipe.
5. Cucumber soup:
Well, a bowl of soup isn't the first thing that comes into your mind when thinking of cooling cucumber dishes, is it? However, this cold cucumber soup is sure to fit your diet on any day. If you are looking for a light dinner recipe or trying to follow a detox plan, this cold cucumber soup can do wonders for you. Click here for the recipe.


Ever heard of that saying, 'Cool as a cucumber'? Try these dishes to experience that chill and satisfaction even in the upcoming summer heat.