So, we are all set to bid goodbye to a whole decade and welcome another one - a new decade that awaits us with new experiences, trends, new foods and a lot more. The past decade saw an array of street foods making its way into our plates and more so, on our Instagram feeds. Some of them even got the celebs talking! While street food of India has always garnered a huge fan following, the past decade, however, got many to sit up and take note; all thanks to the internet and social media. While we still can't get enough of the good old chaats and gol gappe, there have been many new additions in the past decade that attracted more people to the streets for some lip-smacking food.


(Also Read: Decade-End Special: Looking Back At 2010s Definitive Food Trends Of India)
Here, we have 7 of the best street foods of the decade that caught everyone's attention.
1. Momos
Let's face the truth; there is no part of Delhi that is devoid of a popular momo stall! The dumpling delicacy is a rage and how. A decade ago, momo stalls were sparse but today one cannot cross a street without seeing at least one vendor selling the Tibetan snack. Cashing on the hype around this juicy stuffed snack, almost every cafe, restaurant or eatery is trying to give this delicacy their own, innovative spin today. By now, we have seen innumerable of these, from tandoori momos, gravy momos to even chocolate momos, and yet, we can't get enough of it.
(Also Read: Momo Places In Delhi: 11 Popular Spots To Try)
2. Laping Noodle
Another one from the Tibetan cuisine, Laping or Lhaphing is a spicy cold mung bean noodle dish that has a slippery texture and is often served with soy sauce gravy. Go to Majnu ka tila in Delhi and you simply cannot afford to miss this refreshing summer food. Made from extracting starch from the mung bean, potatoes, and wheat flour, it is cooked and left overnight. Lhaphing has a peculiar yet balanced flavour that makes it a great appetiser. One can have it with soups or dumplings.


(Also Read: Top 6 Places To Eat in Majnu Ka Tila, Delhi's Little Tibet)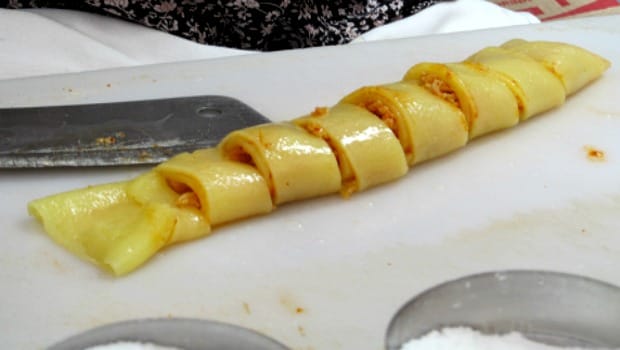 Photo Credit: Aditi Dhillon
3. Daulat Ki Chaat
Yes, we know Daulat ki chaat is decades old but it got the popularity it deserved when Priyanka Chopra gobbled down an entire bowl of Daulat ki chaat while in Delhi. The creamy dessert is one-of-a-kind dessert from the streets of Old Delhi and goes by the names of Nimish in Lucknow and Malaiyyo in Banaras. It is typically a winter speciality since it is made by churning milk rigorously overnight. The creamy foam that collects on top is scooped out, mixed with sugar and served with a topping of nuts. Even though 'daulat' in Hindi refers to 'wealth', one can find a plate of this feather-light, decadent dessert in the by-lanes of Old Delhi for not more than INR 10-20. A beautiful sight for your Instagram feed, no wonder even PC couldn't resist sharing it on social media.


(Also Read: Priyanka Chopra Jonas Indulges In Delhi's Famous 'Daulat Ki Chaat' (See Pics Inside))
4. Fuljar Soda
A summer fizzy cooler from Kerala, Fuljar soda recently garnered the attention of the entire nation. It is of peppy flavour prepared with a chilled mixture of ginger paste, mint leaves and lemon soda, along with sweet lemonade. But what got the nation talking about the bubbling soda drink was how it was served. Served in two glasses, a small and one large; the small shot glass has the ginger-mint-lemon mix while the bigger tumbler has soda and sweet lemonade. As soon as the shot glass is dropped in the bigger glass, the soda pops into an enticing frothy drink that is meant to be gulped down instantly. This instant volcanic fizz is unmissable! This frothy soda drink spread out to regions like Surat and parts of Maharashtra too, and captured a large audience during the soaring heat of summers.
5. Shawarma
Oh! The juicy, grilled and chopped meat chunks packed in a cushion-y embrace of pita bread! We aren't slurping, you are! And that is exactly how the Lebanese dish made its way into the hearts of most of north India amid the chaos of kathi rolls and wraps. So much so, that we did not realise how and when it started appearing everywhere - from streets and tuck shops to small and big restaurants. By now, many people might even know how to make it at home. The joy of biting into those juicy bits of shawarma paired with mayonnaise and pickles on our favourite street side stall has its own charm.


(Also Read: 5 Best Shawarma Places In Delhi)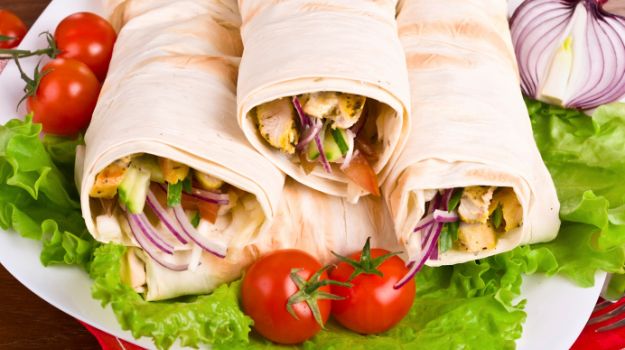 6. Tandoori Chai
We cannot disagree on the fact that chai is the preferred fuel of Indians and while masala chai has a cult following of its own, there is a variety of other teas that we simply can't get enough of. This is exactly what a Pune restaurant, Chai La, did by introducing all chai lovers with its 'tandoori tadka chai'. All they did was pour some half-done tea in tandoor-roasted kulhads. Owing to the high temperature of the kulhads, as soon as the tea is poured in the cups, it boils over, giving the beverage a unique smoky flavour like those tandoori foods. Served in separate, clean kulhads along with bun maska or biscuits, the earthy flavour form the soil of kulhads also lends it a unique flavour. No wonder people went berserk over this rare tea preparation!
7. Fire Paan
Concluding a meal with meetha paan has been an age-old tradition in India. Made by wrapping supari, elaichi, slaked lime along with laung, mulethi, mint, gulkand and saunf, paan has gone through a host of variations, and has shared its fair share of limelight. But one bizarre paan variation that we simply can't get over is the fire paan. Don't worry; it is a normal meetha gulkand paan with peppermint brass that can catch fire easily. And no, you won't catch the fire. Once you put it in your mouth, the fire is immediately doused! The most popular place for fir paan is the Odeon Paan Palace in Connaught Place, Delhi. It is so good that even Bollywood celebs such as Sidharth Malhotra and Parineeti Chopra couldn't resist trying it out on a promotional visit to the capital.
All these street foods are in no particular order of popularity. All of these caught our attention and impressed our taste buds. Let's see what the next decade has to offer. We may have missed some other popular street foods of this decade; if you came across any that escaped our list, let us know in the comments section below.


About Aanchal MathurAanchal doesn't share food. A cake in her vicinity is sure to disappear in a record time of 10 seconds. Besides loading up on sugar, she loves bingeing on FRIENDS with a plate of momos. Most likely to find her soulmate on a food app.