Hosting a party is all fun and games until you have the responsibility of deciding a menu. It is undoubtedly one of those things that we dread doing. Even though we all agree that deciding upon the main course menu is relatively easy, thinking about what to make for starters can be a challenge. While there are many recipes to try out, not all of them are quick and easy to make. So, to help you out a bit in deciding the starter menu, here we bring you a recipe for paneer fingers that you must try! Paneer is easily one of those ingredients that can adapt to any flavour you add to it. You can bake it, fry it, pan fry it or even grill it. Even the most inexperienced cook can't go wrong with making a paneer starter. So, with that being said, this paneer finger recipe should surely be on your starter menu.


This recipe is as easy as anything can get. All you need to do is first cut the paneer is bite-size pieces and marinate them in a fiery mixture. Now, fry them or pan-fry them as per your choice. Once you make it, pair it with spicy chutney and relish it! Check out the full recipe below.


(Also Read: 9 Delicious Dry Paneer Recipes You Would Love To Make Again, And Again!)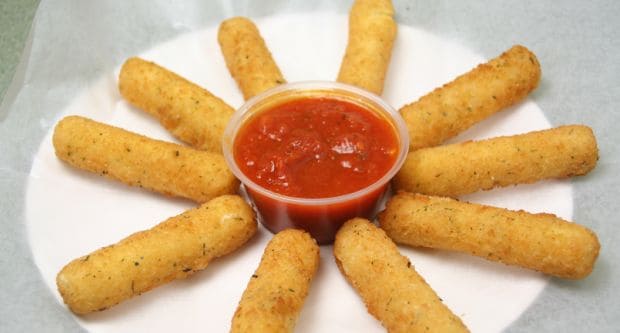 Paneer Fingers Recipe: Here's How To Make Paneer Fingers
First, you have to cut the paneer lengthwise. Now sprinkle ginger garlic paste, red pepper, coriander, chaat masala and salt on the paneer and mix it lightly and let it marinate for 15 minutes. Meanwhile, prepare a thin batter by combining all-purpose flour, cornflour, black pepper, chilli flakes, oregano and salt. Take the pieces of paneer and coat them one by one with all-purpose flour and then dip them in the batter. Take these pieces and fry them. Garish with some cheese and serve!


For the full recipe for paneer fingers, click here.


Try out this amazing starter recipe and let us know how you liked its taste.