Once, while I was travelling in
Gujarat
, I got myself invited to a breakfast at the home of an elderly couple. The breakfast was splendid. They served steaming, crunchy vadai, buttery aloo parathas,
gajar halwa
, etc. But the thing that stood out in my memory was the
chilla
that was served to me that morning. Hot, crisp and fresh off the tawa, it had been prepared using
moong dal
, not the traditional besan, and boy, was it delicious. The lady explained that she had made the clever substitution because the family doctor had urged them to incorporate more protein in their diet.Surveys have shown that a lot of us in India face this protein deficit. Our grandparents' diets are probably best for our constitutions, but as they've travelled down the years, they have become more and more adulterated with unhealthy food choices. Most of this unhealthiness comes to us via our snack options -- it's so easy today to pop down to the shops and come back laden with crisps,
chivda
, pastries etc. As a massive fan of crisps, I know the struggle is real. Which is why I have compiled a list of healthy,
protein-heavy
snacks that are easy to prepare at home.
1. Sattu Sharbat
Here, I'm giving you the recipe of a
Sattu Sharbat
, made with
sattu
flour. Not only is sattu rich in protein, it had a low glycaemic index which makes it easier for diabetics to stomach, and is mineral rich.
Sattu flour 1 tbsp
Jaggery, powdered 1 tbsp (or sugar)
Salt ½ tsp
Juice of 1/2 lemon
Mint leaves, to taste
Add the sattu flour and
jaggery
together until well mixed. Add in about two tbsp of water at room temperature and blend until a paste is formed. This is the base of your drink. Pour it all into a glass and fill with chilled water. Squeeze in the lime juice and sprinkle the salt. Mix thoroughly. Add a handful of mint leaves to taste.
2. Handvo
Handvo, a baked, savoury cake made with protein-rich dals, vegetables and tangy dahi, is a nutrient-dense snack from Gujarat. Crisp on the outside, soft within, it is usually eaten with chutney.
(Recipe here)
3. Paneer Bhurji
Paneer has fairly high amounts of protein and calcium, and is absolutely delicious when cooked into a flavourful bhurji. Just remember to eat it with
multigrain bread
, for an added health boost.
(Recipe here)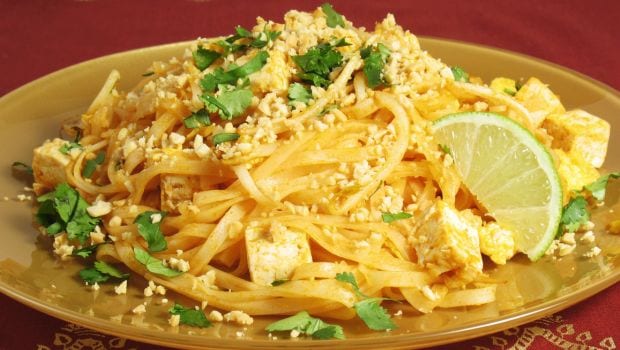 4. Egg Chaat
A boiled egg can provide men and women with upto 15% of their daily protein requirements, along with vitamins A, E, K, B vitamins and
folic acid
. Try gussying up your boring boiled egg with chutney, chillies, onions and spices to turn it into an egg chaat.
(Recipe here)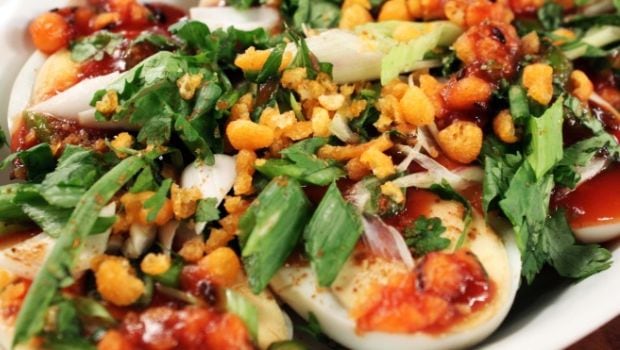 5. Kebabs
It's no surprise that a non vegetarian diet has more scope for protein than a vegetarian one. Animal sources provide all essential amino acids (components of protein), along with numerous vitamins and minerals, as opposed to vegetarian sources which provide a smaller range of amino acids.Kebabs are another great way to incorporate animal-based protein into your evening snack, provided they are not fried in pools of oil and ghee and cooked with cream. Try a
shammi kebab
, or
chicken tikka
.
(10 best kebab recipes)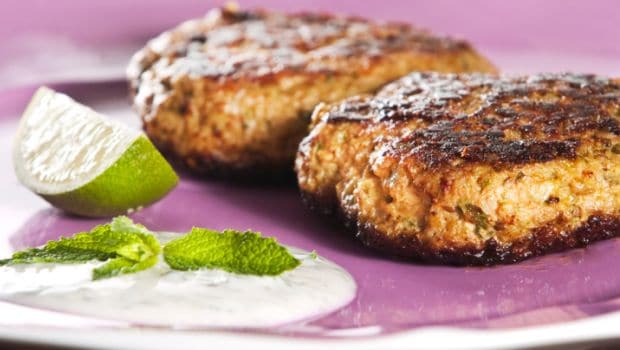 6. Hummus
Hummus is a low GI, heart healthy source of protein that fills your stomach up quickly, staving off your hunger for longer. Carrots and cucumbers make excellent, low calorie accompaniments, but of course you can also scoop it up with pita bread (lightly toasted is the way to go).
(Get our 10 best hummus recipes)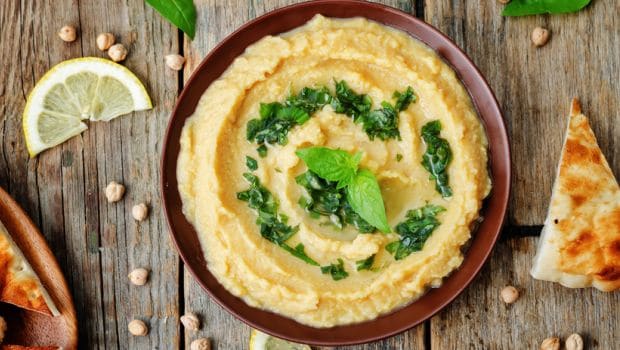 7. Roasted Chickpeas
Chickpeas
are one of the highest sources of protein in vegetarian food items, which is why I often make this simple, delicious chickpea dish for an evening snack. This one travels well, so you can take it with you to office or on long trips.Chickpeas, cooked 1 cup
Salt, to taste
Olive oil ⅔ tbsp
Rosemary ½ tbsp
Chilli flakes ½ tbsp
Oregano ½ tbspLayer the chickpeas evenly on a baking tray lined with butter paper (so they don't stick), and toss with the remaining ingredients. Then bake at 180 degrees C or until crisp, about half an hour.
8. Trail Mix
Another super-simple and delicious snack that is brimming with protein, thanks to the nuts. Remember to eat a little at a time though, because nuts can be quite fatty.Almonds ½ cup
Peanuts ½ cup
Cashews ½ cup
Pistachios ½ cup
Walnuts ½ cup
Raisins ¾ cup
Toasted coconut pieces ½ cup
Aam papad, chopped ½ cup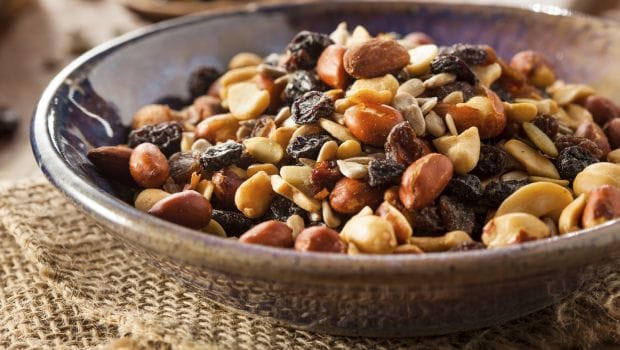 Lightly toast the nuts for added crispness, then toss with the remaining ingredients.
9. Chicken Lettuce Wrap
One of my friends, an avid runner and dancer, swears by chicken lettuce wraps as an easy way to up her daily protein intake. She sautés the chicken with vegetables, and then folds it all into a lettuce leaf. She puts bell peppers in with her chicken, but of course you can use any vegetables and any masala that you like.
(Recipe here)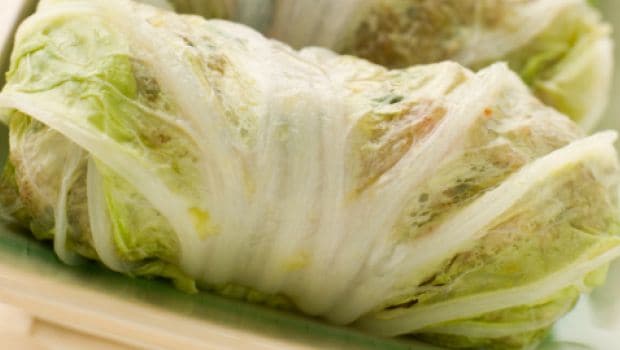 10. Fish Pâté
Pump up your protein with this tasty pâté - it can be made with any fish and is a great way to use up leftovers. Not only is the protein in fish easily digestible, it also provides fish oil that lowers triglycerides, which equate to the lipids (fat molecules) in your blood.Fish, lightly cooked and flaked 250g
Onions, chopped 50g
Bell peppers, finely chopped 25g
Parsley, chopped 50g
Juice of 1/2 lemon
Oil, to sauté
Salt, pepper and chilli flakes, to tasteHeat the oil in a saucepan and cook the onions, peppers and parsley, until soft. Then add the flaked fish, sautéing for five minutes. Take off the flame, add the lemon juice and seasoning, and allow to cool. Then spread it on multigrain toast or bread and enjoy!
About the Author:
Meher Mirza is an independent writer and editor, with a focus on food and travel. Formerly with BBC Good Food India, she loves anime, animals and artsy things but also comics, technology and death metal.
Disclaimer:
The opinions expressed within this article are the personal opinions of the author. NDTV is not responsible for the accuracy, completeness, suitability, or validity of any information on this article. All information is provided on an as-is basis. The information, facts or opinions appearing in the article do not reflect the views of NDTV and NDTV does not assume any responsibility or liability for the same.