Sarika Rana | Updated: September 25, 2017 11:00 IST
dosa? Especially when it comes from a place that boasts of using a fantastic traditional recipe since 80 years! Situated in Mysuru or Mysore in the state of Karnataka is a gem of a restaurant that is popular for its Mylari Dosa. This place is famously known as Vinayaka Mylari. It is known to have opened 80 years ago and serves amazing idlisand dosas, especially its Mylari dosa that locals swear by. People from all over the city and even those visiting Mysuru specially come here to savour this delicacy and find out the secret that makes it so special.

Vinayaka Mylari's current owner, Mr. Chandrashekhar Chandra tells us, "Vinayaka Mylari was started by my grandmother who made these amazing dosas which is no different from the regular dosa, but it is just made differently. Mylari Dosa got its name from the place itself because it is a specialty here. We also use some secret ingredients in the dosa. Along with that, the chutney and the pallya served with the dosa make it special and so popular."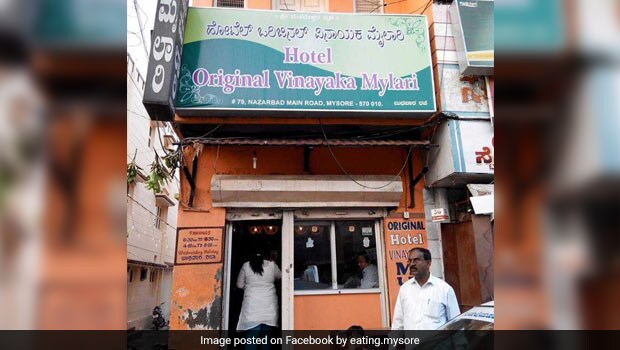 Vinayaka Mylari is running its operation since 80 years now
Vinayaka Mylari does not serve a huge variety of dishes majorly because they have a high demand for the Mylari dosa. The restaurant is tucked away in Doora, where you would find not more than 8 to 9 seats. Unlike most of the restaurants that boast of beautiful and fancy interiors these days, this humble establishment is purely known for its great food.

What's So Special About Mylari Dosa?

The Mylari Dosa is crisp on the outside with soft interiors and it literally melts in your mouth. The dosa is smeared with a green chili and coriander paste along with finely minced onions or shallots. It does not have a potato bhaji filling but is served with pallya which is a type of vegetarian side dish. It is served hot with a dollop of unsalted butter and accompanied with a non-spicy coconut chutney.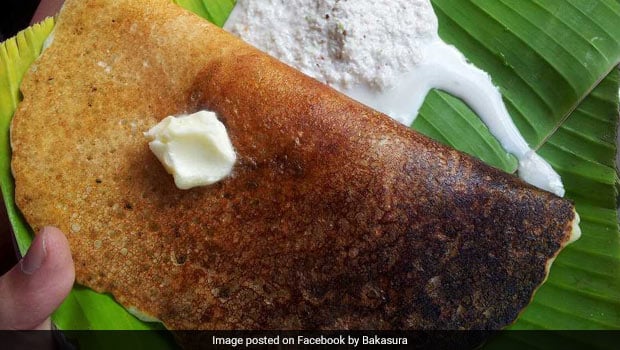 The Mylari Dosa is crisp on the outside with soft interiors.

The dosa borrows its name from the name of the restaurant - Vinayaka Mylari and is only served here. The tiny restaurant serves only three dishes in order to maintain their quality and taste and has no plans to expand its menu because they are happy serving the huge number of fans of the Mylari dosa. So, if you are visiting Mysuru anytime soon, you know where to go for the best dosa in the city.

Location: 79, Nazarbad Main Road, Near Police Station, Doora, Mysore
Timings: 6:30 am to 1:30 pm and 3:00 pm to 9:00 pm
Cost of the Mylari Dosa: INR 40 for one person
Contact: 09448608710



Who doesn't love the idea of being served a hot and crispy