Had a blast this New year's eve? Indulged to your heart's content and partied till the wee hours? We are sure you must have had a gala time. Come new year and everyone has a bevy of resolutions ready. Now that we are done with 2018, let us also do away with everything that we have had been doing wrong, not just in 2018 but all those years prior to that. For instance all those crazy fad diets you keep trying and failing at! You read umpteen fitness related articles, you hear your friend's motivational stories on how he/she lost dozens of kilos in a few months and you decide to hop on to the fitness bandwagon - only to defer the plans for the next week. From next week, they are further pushed to next month, and woosh! It's a whole new year knocking at your doorstep, almost mocking you for not even giving your plans a fair try. Let 2019 be different. Let 2019 be the happy, healthy and fitter year you had always wanted.
Here are some tips from India's top nutritionists to get you started.
1. Load up on Protein
It is very important to eat protein with every meal; breakfast, lunch and dinner. Have lots of eggs daily. Protein not only helps in repairing muscle and fill in for muscle loss but also helps aid weight loss and boost the metabolic activity says, Health Practitioner and Macrobiotic Nutritionist Shilpa Arora. (Also Read: Start Your Morning Right With These 6 High Protein Breakfast Ideas)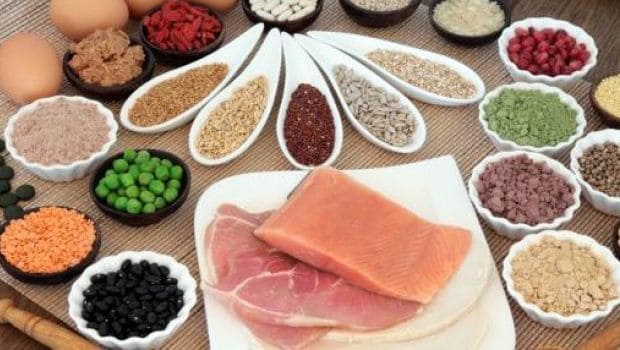 2. Eat fats
Yes, you heard us! If in a bid to shed some quick kilos you had been cutting out fats from your diet completely, here's a little secret: IT DOESN'T HELP! It is one of the greatest misconceptions of all times, that one needs to do away with all types of fats for losing weight. You may want to leave the misconception back in 2017 and not take it forward in 2018, because neither does it do anything for your extra kilos, but ruling out a whole food group may take a toll on your health. Shilpa strongly recommends against shunning healthy fats such as ghee and nuts.
(Also Read: 6 Super Fats That Can Actually Help You Burn Body Fat​
)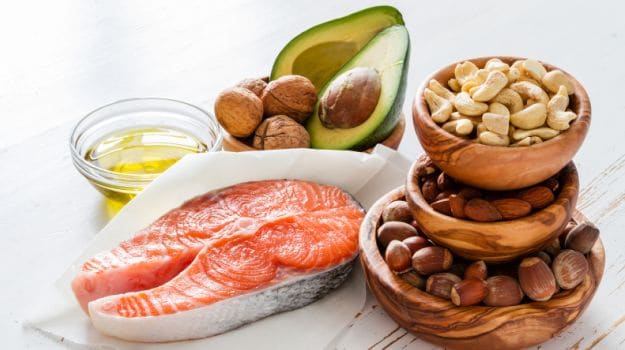 3. Stay Hydrated
We keep losing water from our body, through urine and sweat. Water carries out many important jobs, crucial for smooth running of our essential body functions such as flushing bacteria out of your bladder, aiding digestion, carrying nutrients and oxygen to the cells, preventing constipation, maintaining the electrolyte(sodium) balance, etc. Guess what? Drinking water or staying hydrated also aids weight loss, starting your day with a glass of warm water cleanses the digestive system, and improves your metabolism. Drinking water helps one avoid eating and drinking extra calories in the form of other high calorie beverages."Not just water, you can load up on a variety of natural beverages like coconut water or fresh fruit juice. It is very essential to include more liquid in your diet, fruits that are rich in liquid content are also a boon to the skin, hair and overall health. Green tea, herbal tea, fruit and vegetable juices have ample vitamins and antioxidants to keep your nourished" , says Meher Rajput, Nutritionist at FITPASS.
Shilpa also agrees and emphasizes on the need to include more coconut fats and water in our daily diet.(Also Read: Coconut Water Benefits: 6 Reasons to Add this Wonder Drink to Your Diet)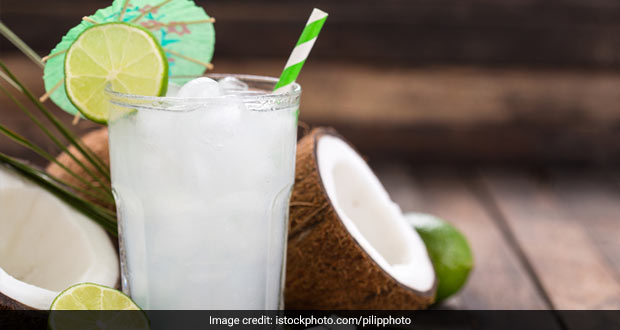 4. Cut away packaged sugary foods
Yes, it is a difficult feat, especially with all the tempting choices that surround us. But excess sugars do no good to the body, and only go on to save as extra fat. Mumbai based nutritionist and consultant Jaydeep Bhuta says, "For a fitter body it is imperative to cut down on sugar and high calorific food. And while you are at it, make sure you steer clear of sugar based drinks too. We often tend to ignore the harm that liquid calories can cause, as we are so busy focusing on foods. Meher and Shilpa both advocate against unnatural sugars and all the market-based sugary desserts that are full of these. " If you must have sugar, opt for the natural sugars, like stevia. You would be surprised, but you can whip up a delicious Gajar Ka Halwa using Stevia in place of regular white sugar. This can save you calories and make up for the sugar cravings too." You can also swap white sugar with palm sugar says Shilpa. (Also Read: 6 Healthy Desserts You Can Eat for Breakfast!)

5. Stay away from Processed Foods
Shilpa suggests that processed and packaged foods are one of the biggest challenges to a healthy lifestyle in the modern world, for its unmonitored content of trans-fats. Trans-fats are the class of fats that you must stay away from, they raise your bad cholesterol levels, putting your heart at risk and also result in unwanted pounds around the belly. Jaydeep Bhuta suggests yummy alternatives,"Try to stay away from packed food like chips and biscuits and instead munch on nuts or cooked snacks which do not have oxidized fats and sugars. For a fitter lifestyle, it is crucial to opt for low carbohydrate foods and bad fats and make healthier choices." (Also Read: What Happens To Your Body When You Stop Eating Junk Food?)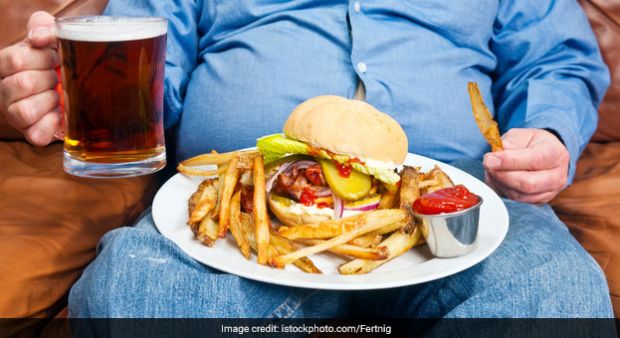 6. Include more whole grains in your diet
Meher advices "Swap all your refined variety of grains and foods with whole variety". Whole grains are the grains that retain the endosperm, germ, and bran, in contrast to refined grains, which retain only the endosperm. Whole grains are full of fibre and rich content of antioxidants . Fibre helps keep your heart healthy and also aids healthy weight loss.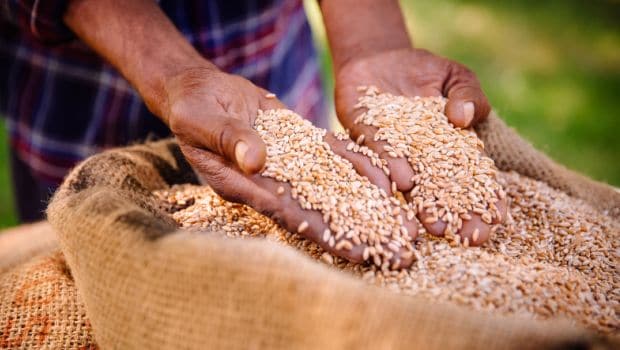 7. Have a more colourful diet
Who doesn't love a dash of colour on their plate? Opt for veggies and fruits of all colours: green, yellow, purple, red and have them all in heaps. The bigger and brighter the rainbow of colours on your plate, the more the inflow of antioxidants according to Meher Rajput. So load up on all crunchy green saags, rich purple eggplants, bright pink beetroot and say hello to a healthy 2018.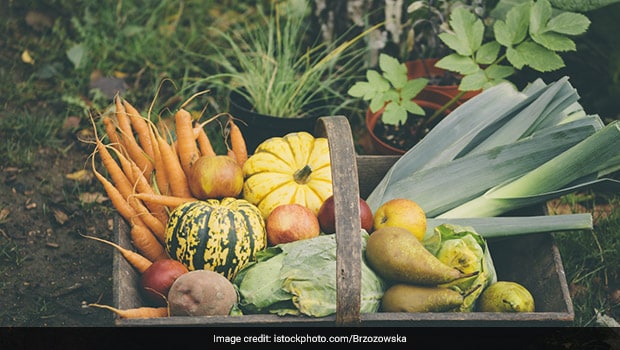 8. Set realistic goals and steer clear of fad diets
Last but not the least, a healthy and fitter body is not a cakewalk, it is matter of perseverance and discipline. Someone may lose 20 kgs in 4 months and another person will only shed about 5 kgs in the same time. That doesn't mean you get bogged down or resort to fad diets, says Shilpa Arora. "One has to understand their body type and set realistic goals and inch towards it day after day. There is indeed light at the end of this tunnel. And its healthy and natural. Never be lured by fad diets, your body may not be able to cope with the consequences", she says.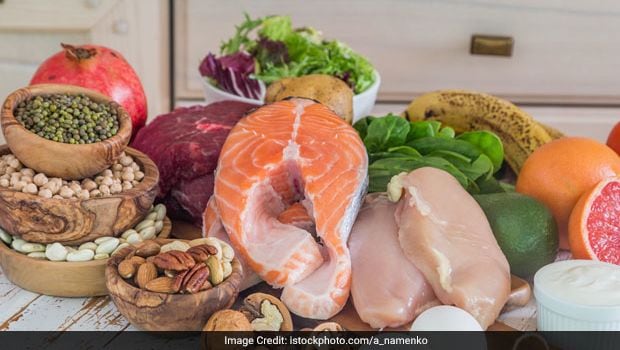 So, are we, for once, ready to stick to one of our New Year resolutions? With these handy tips, the ride doesn't seem as tough after all, right? Here's wishing you all a very happy and healthy start to 2018.