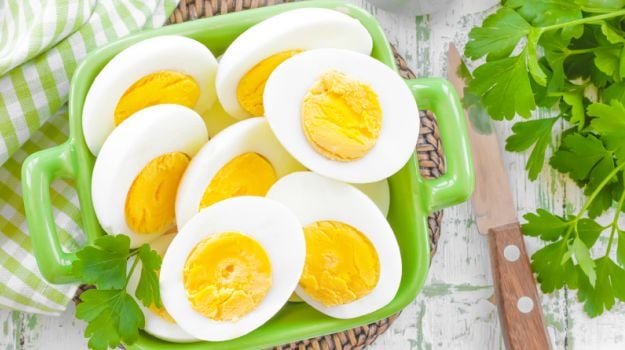 2. Ghee
This golden elixir that our grandmothers and mothers have cherished for years, whether for massage, as
tadka
in our
dals
or offering in
pujas
, it has incredible properties. Once made,
ghee
contains practically no lactose and casein, making it suitable for people who cannot digest dairy.
Ghee
has a very high heat point, which makes it one of the
best oils for cooking
. During an Ayurvedic cleanse, it is the most preferred vehicle for Oleation: a process of
ingesting oil
over a period of time. This actually helps pull fat soluble toxins out of the cells and triggers fat metabolism, a process where the body kick-starts to burn its own
fat for fuel
.
Ghee
is also one of the highest food sources of butyric acid (the cells of the colon use butyric acid as their preferred source of energy), and a major agent for supporting the health of the intestinal walls.