Shilpa Arora | Updated: November 23, 2017 12:57 IST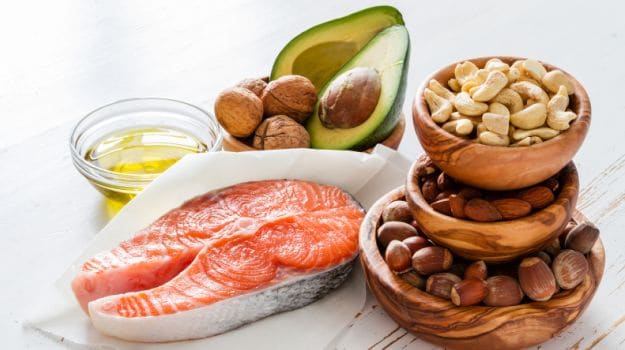 lettuce, slim yoghurt and milk, diet soft drinks and salad dressings may appear very fashionable, but it has its pitfalls. The fats you eat make up the majority of your cell walls, so a low fat or a no fat diet makes your cell wall inflexible and extremely difficult for nutrients to pass through and feed your cells. Stiff cell walls also mean that cells can become less responsive to messages from your hormones and other important molecules. Doctors and Nutritionists have long given fats a bad rep, but not all fats are bad. You just need to know the difference. In fact these naturally occurring fats are very instrumental in balancing hormones, which in turn help to deal with stress, promote sleep, regulate body temperature, and help the body use A, D, E and K fat-soluble vitamins.

Let's Get These Super Fats Back in Our Diets

1. Whole Eggs

Eggs are nutrient dense and filling, mainly because of their belly burning high protein content. Dietary studies have repeatedly found that when people eat an egg every morning they lose twice as much weight as those who eat a breakfast dominated by carbs. Plus they are rich in B6, B12, A, D, E and K, folate, choline, lutein, calcium, iron, phosphorus, zinc and Omega 3 fatty acids. Choose eggs that come from free-range chickens. You'll get healthier nutrients.



A fat-free diet living on