You have a last-minute party to plan and you can't figure out what to serve? Well, you are just where you should be right now. We've got the most delicious party snacks that are also very easy to make and your guests will love you for them. Festive get-togethers call for entertaining snacks and quirky cocktails, but amidst all of this time is of great essence. We like to keep things simple yet stylish. Whether you are playing host or being the guest, you'll definitely be popular with your friends if you turn up with these fantastic party treats. We show you how to throw a party to remember! The best part? You don't have to spend long hours in the kitchen as we bring you the quickest and easiest recipes. So before those pesky resolutions set in, join your friends & family in some late-night debauchery... and gluttony!
1.Chicken Wings with Sweet Chilli Sauce
Recipe by Chef Joey Matthew
These crispy, fried chicken wings are great crowd pleasers. Serve with a sweet ans spicy sauce, a winning combination that will hit all the right spots!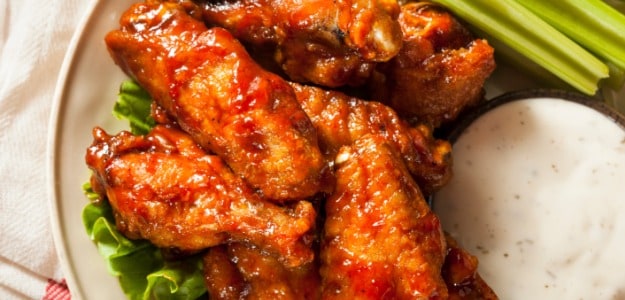 2.Bruschetta
Recipe by Chef Joey Matthew
A sudden snack attack can hit anyone, anywhere! Here comes a plateful of bruschetta to the rescue.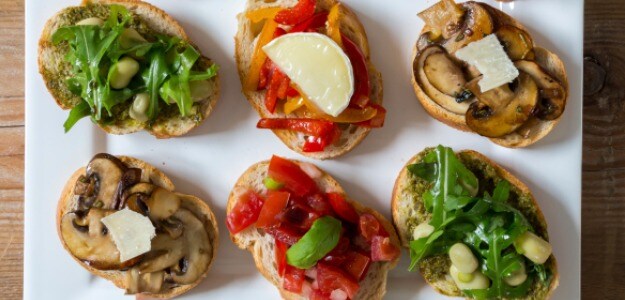 3.Thai Fish Cakes with Cucumber Relish
Recipe by Chef Nikhil Chib
Sensational, savory and simply delicious- this appetizer is perfect for parties! Serve this spicy Thai snack with some tangy cucumber relish. (Recipe Video)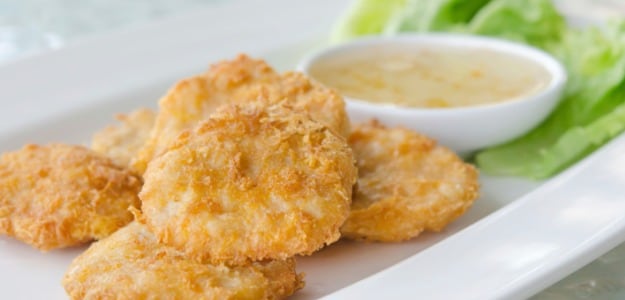 4.Sesame Crusted Chicken
Recipe by Chef Roopa Gulati
Baked and easy to make! Yes, it's healthy so feel free to pile on your plate. Serve this stunning dish with some freshly made tomato chutney.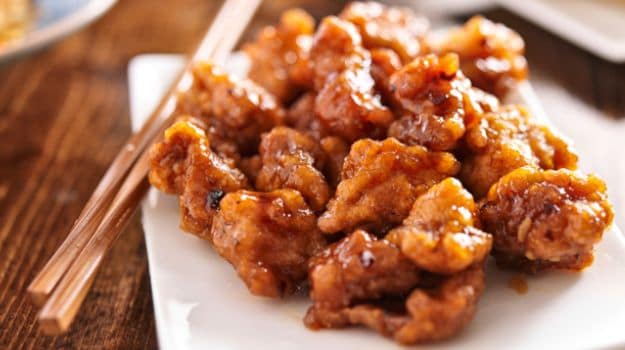 5.Seekh Kebabs
Recipe by Chef Aditya Bal
Make way for the ultimate desi party snack! Garnish these smokey seekh kebabs with onion rings, fresh coriander leaves and lemon wedges.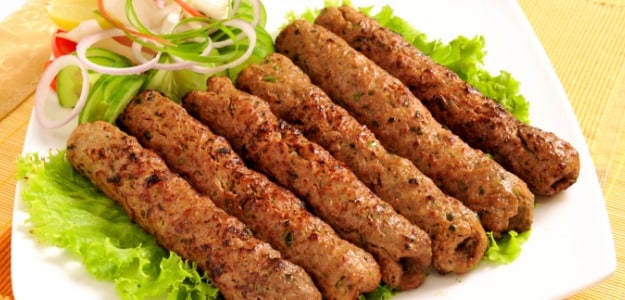 6.Yogurt Kebab
Recipe by Chef Seema Chandra
This recipe is a healthy spin on the signature snack! A delicate combination of cottage cheese, yogurt, oats and nuts.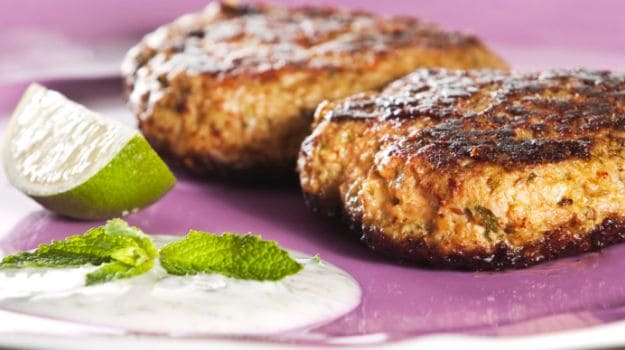 7.Pina Colada Prawns
Recipe by Chef Vicky Ratnani
These peppy pina colada prawns will surely get your party started! Marinate the prawns in pineapple juice, lime, mild spices and then bathe them in a creamy coconut sauce. This is the appetizer everyone will make a dive for!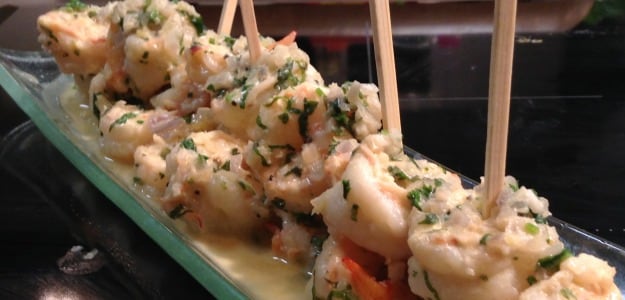 8.Stuffed Jacket Potatoes
Recipe by Chef Roopa Gulati
Bored of the usual baked potatoes? Stuff them with mushrooms, onions and tomatoes! A brilliant combination of a creamy mash stuffed into crisp baked potato shells.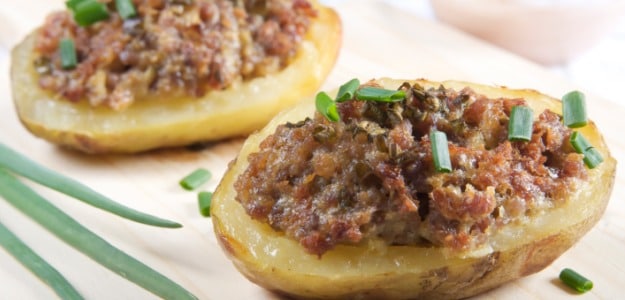 9.Corn Fritters
Recipe by Chef Vicky Ratnani
These golden fried corn fritters surely know how to party! Serve them with a tangy roasted bell pepper sauce.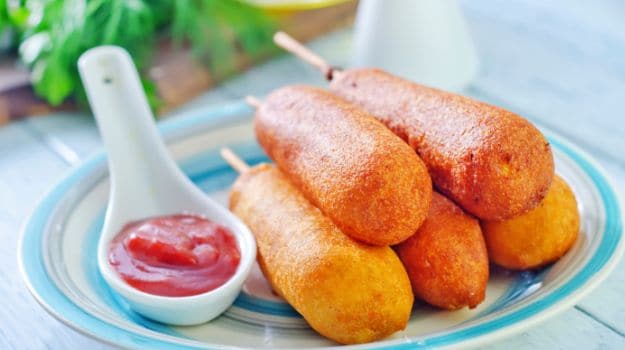 10.Mutton Boti Kebab
Recipe by Chef Ghulam Moinuddin Qureshi
This skewer recipe will spearhead your party. Meat on a stick goes perfectly with a great drink! Serve hot with onion rings and mint chutney.