Come what may, a plate of tantalising chaat always excites and allures us. Just the sight of it, makes us forget all other fancy dishes, and we just want to dig into it to whet our desi appetite. Another reason we all like chaat is that it can be made in numerous ways with different foods. Aloo chaat, papadi chaat, shakarkandi chaat, this list is endless. And somewhere in the list, also features the crispy and scrummy palak patta chaat. This chaat has spinach leaves coated in besan batter and deep-fried till crispy. If you are already a fan of this dish, we would like you to try this unique version of palak patta chaat - with the addition of paan.


Paan and Palak Patta chaat is just what you need when you want to try out a new and uncommon snack, something that surprises your taste buds and impresses at the same time. While palak offers its pungent taste, paan adds its minty and refreshing flavours. And that's not all, this chaat also adds in the tanginess of curd, mint chutney and imly chutney, making it the perfect lip-smacking eat we always want in our chaats. Seasoned with different spices and topped with pomegranate, boondi and sev, this snack offers a myriad of flavours and textures to make our evening tea time soulful.


(Also Read: 5 Healthy Chaat Recipes Under 15 Mins)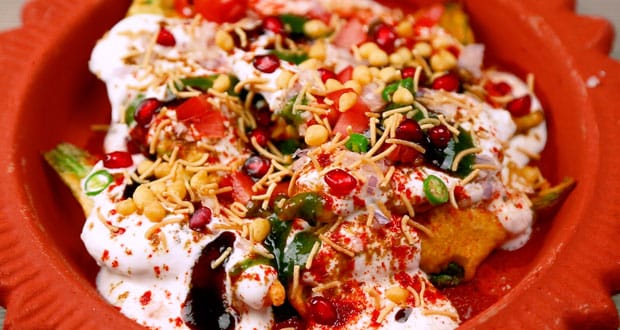 Paan And Palak Patta Chaat Recipe I How To Make Paan And Palak Patta Chaat
If you are still reading, you obviously want to see how this chaat is made. Click here to get the step-by-step recipe of Paan and Palak Patta Chaat with the complete ingredients list.


When you've assembled everything, start by making besan batter, dip the palak and paan leaves in it and deep fry. Then top the fried leaves with curd, spices and chutneys, and give it a final garnish of boondi, pomegranate and sev. Simple, isn't it?


You should also know that you can make this chaat in less than 30 minutes. So little effort for such a great snacking time!
About Neha GroverLove for reading roused her writing instincts. Neha is guilty of having a deep-set fixation with anything caffeinated. When she is not pouring out her nest of thoughts onto the screen, you can see her reading while sipping on coffee.