It's Diwali and Nestle India has good news for all its fans. Maggi has been away from market shelves for almost five months now, making fans yearn for a fork-full. Last month, a Nestle India spokesperson confirmed the rolling out of fresh noodle batches this month onwards. With Maggi clearing the latest laboratory tests earlier this month, the comeback was no more imminent but confirmed.

The Festive Comeback - Perfectly timed, Maggi noodles are re-launching this Diwali, adding cheer to festive spirits. Nestle India has partnered with e-commerce website Snapdeal to roll out some of the initial and exclusive batches. These come pre-packed as a welcome kit with 12 packs of Maggi Masala Noodles and some exciting goodies. Maggi is available via a unique "flash sale model" on e-commerce platform Snapdeal, with the online retailer seeking pre-registrations of buyers for the instant noodles brand that made a comeback after a gap of five months. Flash sales or deal-of-the-day is an e-commerce business model in which a website offers a single product for sale for a limited period of time. It is a popular strategy for mobile phone launches, etc. and not a common one in the food space. Potential customers have to register to avail the deal. Registrations have already on Snapdeal's official website and the sale will begin November 12th onwards.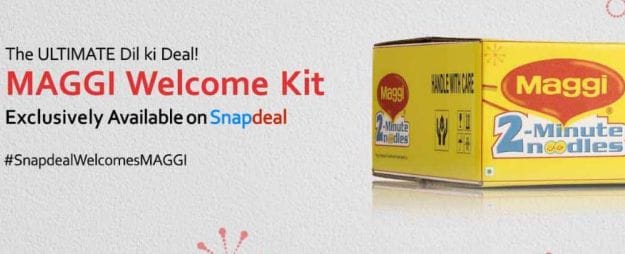 The e-commerce along with the Nestle has also being engaged in advertising for the same, take a look at the mammoth half-a-page advertisement published today in one of the leading national dailies.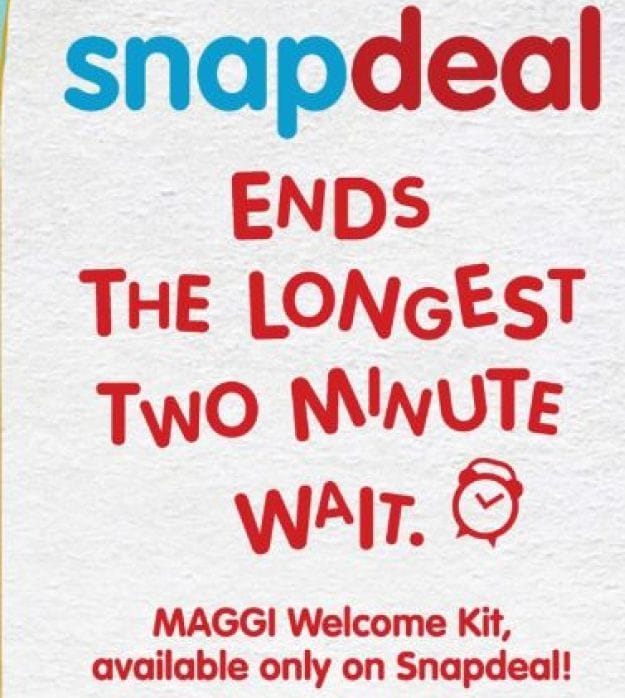 And on social media -



And here's what the Maggi loving junta has to say!

















There has been an overflow of Maggi registrations, take a look at what Kunal Bahl shared on Twitter:





And some celebrity love pouring in as well!







This is how Nestle India and Snapdeal expects our new year to be!





What about you? Has the Maggi comeback made your Diwali beyond exciting? Tell us in the comment box below.

Comments