Summer 2017
is getting really hot, but don't let it dampen your food-loving spirit. With various restaurants and eateries offering refreshing
summer-inspired dishes
to tantalise your tastebuds this season as well as
keep your system cool
, you have more reasons to head out and indulge than let the heat get the best of you. And by this if you thought we were referring to living only on salads and iced beverages for the entire season, you are in for a big surprise. Delhi folks, go on and make the most of summer 2017!
Summer Indulgences at Olive Qutub
Trust Chefs Sujan and Dhruv to make you fall in love with the delicate flavours of the season, showcasing ingredients sourced from across the country and world. Using modern and traditional cooking techniques, each dish from the summer menu is beautifully plated, almost too perfect to spoon into, featuring a range of grains - millets and black rice from West Bengal, a variety of summer melons (Japanese yubari, honey dew, cantaloupe), heirloom tomatoes, Himalayan solo garlic, purple potato, squash blossoms, and others. Little elements like pickled beets, balsamic caviar, chilli preserved citrus, spiced pumpkin puree, crisp kale, and garlic black dust give the dishes an interesting edge. And then there's a smashing list of cocktails to accompany the food, which are inspired by seven cities across the world.
Dishes We Loved: Melange of Beets with Chevre Semifreddo (beets have never looked or tasted this refreshing), Carpaccio of Tiger Prawns (thin slices of delicate prawns with pickle purple potato and puffed baby shrimp cracker), Hand-Rolled Agnolotti with Butternut Squash (pasta, spinach mousse and goat cheese, what's not to love?), Chilean Sea Bass (this needs a special mention for being unbelievably moist, a process which takes almost two days), Summer Mango Cassata (summer without a mango dessert is not complete and this comes with mango leather and chilli relish), and Tiramisu - Version VII (a petit four with a chocobar-cum-tiramisu, bonbons, coffee sorbet and an espresso with cocoa butter crust).
Price: INR 1,500 for lunch and INR 2,200 for dinner, excluding taxes.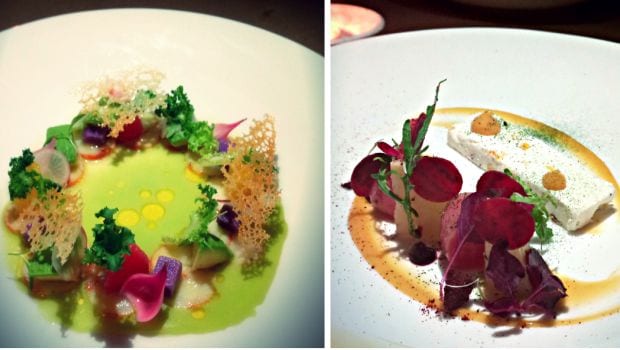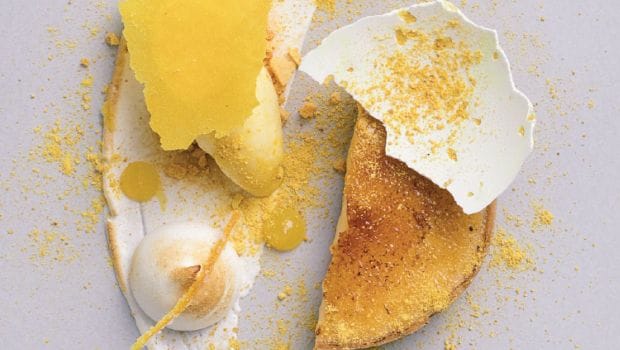 Summer Coolers at The Imperial
Looking for summer refreshers to beat the heat? There's nothing like digging into flavourful sorbets made with fresh seasonal fruits. 1911 Restaurant is offering exciting combinations of sorbets and ice creams this season, all made in-house. And if that's not enough, you can head over to the bar - Patiala Peg - and sip on traditional Indian drinks like Aam Panna, Masala Chaach and Nimboo Paani to re-energise your senses and escape the sultry heat
What We Loved: Lemoncello, Watermelon, Basil and Mango, Raspberry and Mint sorbets; Wild Berry, Fig and Honey ice cream.
Price: INR 400 onwards, excluding taxes.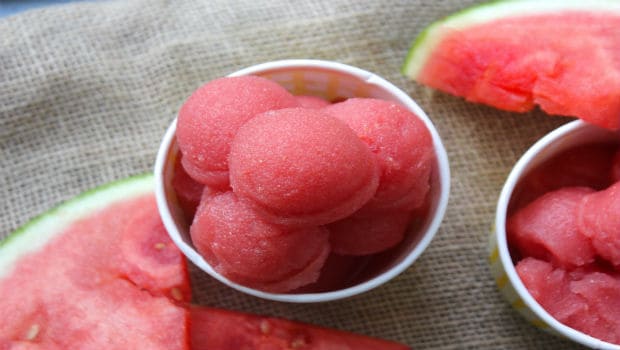 Hanami-Inspired Summer Special Menu at Guppy
Love Japanese flavours? Then head to Guppy to savour their Hanami-inspired Summer Special Menu crafted by Chefs Vikram Khatri and Saurabh Sharan. Japanese cuisine is known for its delicate dishes, which are usually enhanced by accompanying sauces. Cold soups, noodles in broth and sushi prove to be immensely satisfying during this hot season, and the chefs have put their own spin to these traditional dishes to offer you a tantalising dining experience. The menu not only includes vegetarian dishes, but also vegan dishes like Fennel, Sweet Lime and Greens Salad, Edamame and Corn Cake, Grilled Chinese Cabbage and Miso Tofu, among other delicacies, and makes use of a variety of dressings and sauces like Ceviche, Kimuchi, Tobanjan, Nanbanzuke, etc.
If you love sushi then you need to try the mango rolls - Mango and Tuna, or Mango and Avocado Cream Cheese Roll. And for those who have been wanting to try the raindrop cake that took the internet by storm a year back, can try it here at Guppy.
What We Loved: Tenderloin Tataki (this is served with garlic chips and truffle ponzu which add in a burst of flavours), Crispy Calamari Tempura (an all-time favourite dish, it had a lovely tang of nanbanzuke sauce), Hiyashi Tanuki Cha Soba (a refreshing cold dish for the summers where tea-flavoured soba noodles are dunked in dashi), Mango and Tuna Rolls, Dynamite Spider Rolls, Grilled Pork Shogayaki (slices of pan-seared pork which teamed very well with cabbage and bean sprouts) and Nashi Pear Flan.Price: INR 1,500 for lunch and INR 2,000 for dinner, excluding taxes.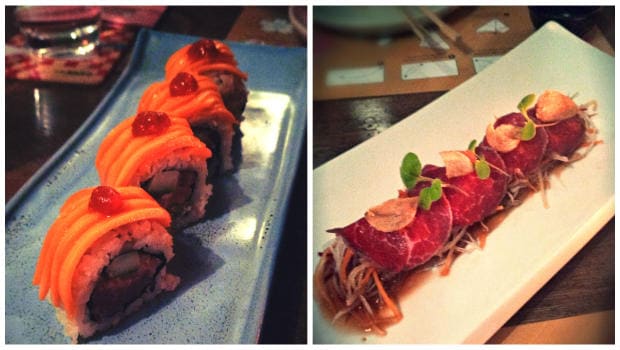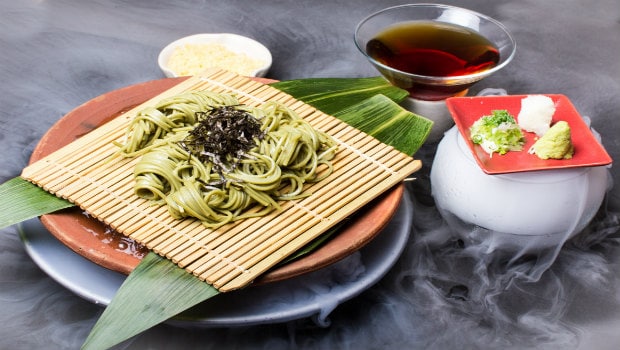 Hiyashi Tanuki Cha Soba; Photo Credit: Guppy
The Big Fat 'Mango Harvest' Festival at The Fatty Bao
How big a fan are you of mangoes? The king of fruits is a summer favourite and to make you enjoy it in many exciting ways, The Fatty Bao has on offer a range of mango-inspired dishes this summer. Chef Prashanth and his team are dishing out delightful interpretations of mango classics as well as inventive cocktails to thrill you no less. From Mango Sushi and Green Mango and Prawn Salad to Mango and Sriracha Glazed Chicken Wings to the Thai Mango and Seafood Curry, this is something for everyone, along with baos, sushi and salads.
What We Loved: Mango Avocado Sushi (rolled with spicy sauce, cucumber and iceberg lettuce), Crab Cake Bao (served with green mango kimchi and crispy garlic), Stir-fried Pork Tenderloin with Mango and Dried Chillies, Thai Mango and Seafood Curry with Jasmine Rice, and Mango and Yuzu Meringue with Yoghurt Cream and Mango Coulis.
Price: Meal for two without alcohol, excluding taxes INR 1,600; Meal for two including alcohol, excluding taxes INR 2,500.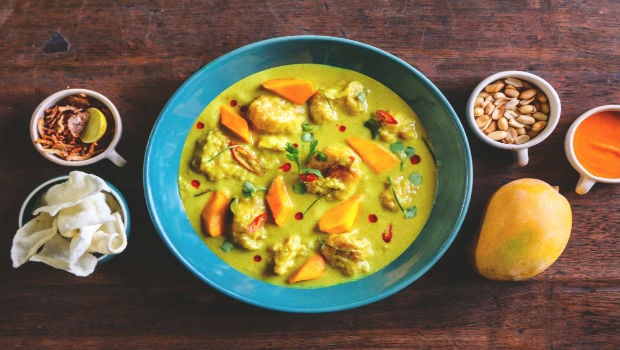 Go on and indulge!