Image via Shaadiwish/instagramAs the rains hit the summer-beaten earth, it sprouts life, spreading a green cover as far as the eyes can see. Haryali Teej, one of the central and most loved festivals of North India, is a celebration of nature's bounty that springs forth during monsoons. Every year, Haryali Teej is celebrated on the third day of the first fortnight of Shravan or Sawan month, usually between July and August of the Gregorian calendar. Hariyali Teej is being celebrated today (3rd August 2019)
According to Hindu legend, Teej celebrates Lord Shiva's acceptance of Devi Parvati as his wife after her dedication towards him. Legend has it that she prayed continuously and took 108 rebirths, finally to be wedded to the mighty Shiva. The festival therefore stands for the union of Lord Shiva and Devi Parvati.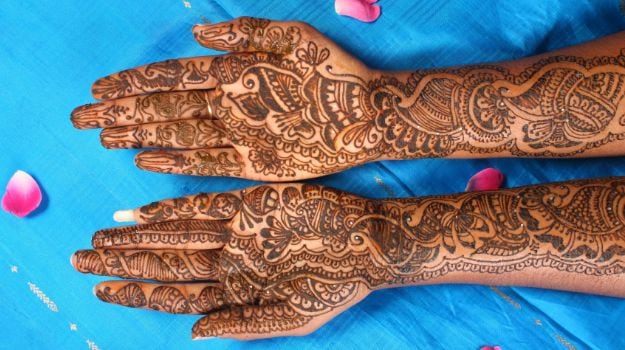 How Teej Festival is celebrated?
Married women keep a day long nirjala (no-food-no-water) vrat to seek marital bliss and good luck from the Almighty. The fast is finally broken after offering prayers to the moon in the evening and worshiping Lord Shiva and Goddess Parvati. Women typically wear green clothes and accessories as a way to celebrate the onset of monsoons. Many unmarried women also keep the fast, take part in the festivities and pray for marital bliss.
This year, the joyous festival falls on August 5th. From, Uttar Pradesh, Delhi, Haryana, Punjab to Rajasthan, Jharkhand, Chhattisgarh, Bihar and parts of Madhya Pradesh; many households across the country will be celebrating this auspicious day with fervour. From glossy green bangles and sarees to dancing to the tunes of traditional folk songs and taking hearty bites of the sinful ghewar - we wish this Teej be prosperous for one and all.