The festival of Teej is celebrated with great fervor across the north of India and Nepal. It's a three day festival where women pray to Goddess Parvati and Lord Shiva for happiness and a successful marriage. Both married and unmarried women observe a day-long fast to seek Devi Parvati's blessings for the long life of their husbands or to be blessed with a husband like Lord Shiva. During the day, neither water nor food is consumed and the fast is broken after offering prayers to the moon. Legend has it that to show her dedication to Lord Shiva, Goddess Parvati prayed continuously and it was only after 108 rebirths that Lord Shiva accepted her as his wife. So what better way to celebrate love than to pray to those who stand for it? Amazing sweets to enjoy the day with your loved ones. We have curated an amazing list of these sweets for your to prepare on this day. (7 Sinful Snacks That Spell Magic in the Rains)
Hariyali Teej, as the name suggests is all about green. Women wear green clothes and glossy green bangles, decorate their hands with mehendi, and distribute beautifully painted coconuts, fresh vegetables and fruits to their friends.
Let's not forget, no festival is complete without food. Here are five outstanding desserts that you'll want to cook on Teej for dinner tonight.
Ghewar
-
Recipe by Chef Niru Gupta
This Rajasthani sweet is a hit during the festival of Teej. Ghevar is made in solid steel moulds that are immersed in boiling hot oil. Once you drop the batter into the moulds, you'll see beautiful bubbles appear on top. You'll soon see them browning and once they're absolutely crisp, pull them out.
Malpua - Recipe by Chef Kishore D Reddy
Malpua is a popular pancake-like dessert. The batter, made with flour and semolina, is pan-fried in desi ghee and soaked in saffron-scented sugar syrup. If you want a more authentic experience, then you can also deep-fry the batter.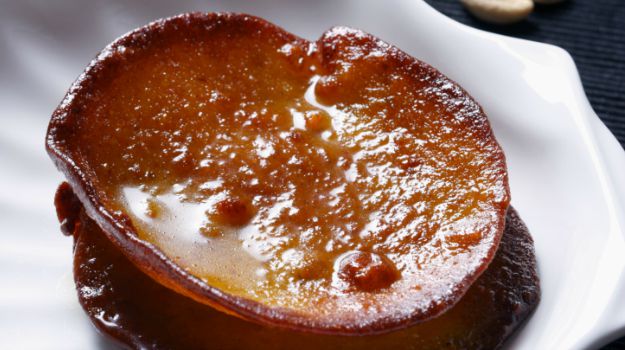 Mango and Mint Kheer - Recipe by Aditya Bal
A special fruity version of the all-time favourite Indian sweet, this kheer is really easy to make. Rice is cooked in milk and saffron, blended with mango puree and mint leaves and garnished with nuts.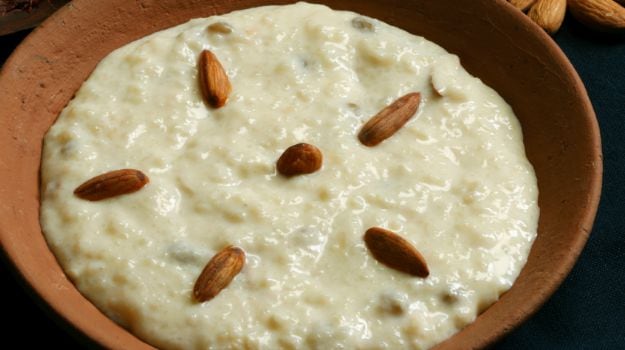 Nariyal Ladoos - Recipe by Chef Aditya Bal
This is probably one of the easiest Indian desserts. Take some milk, desiccated coconut, khoya, cashew and almonds. Roll them out, refrigerate for a bit if need be and serve.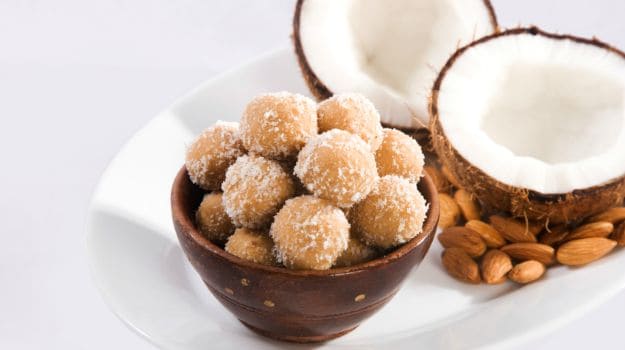 Shir Sewai - Recipe by Roopa Gulati
Vermicelli or seviyan are fried in ghee, combined with milk, khoya and saffron and loaded with nuts to make this extravagant dessert.