Over the years, Thalassery
biryani
has made a name for itself in the
biryani
world, rivaling the best with its subtle complexity. The pièce de résistance of Mappila cuisine, Thalassery
biryani
differs from the Mughlai
biryani
in a few important ways. Unlike the Mughlai variant, where the meat is tenderised by marinating it in yoghurt for several hours (a classic Persian technique), Thalassery
biryani
does not rely on yoghurt to give the meat its characteristic fall-off-the-bone quality. Instead, the almost melt-in-your-mouth meat and soft, fluffy rice are a result of hours of keeping them on
dum
, which is a technique where a vessel is sealed, usually with a strip of dough, and heated from both the top as well as underneath.(
Kerala Food Meets Arabic Influences: The Lesser-Known Mappila Cuisine
)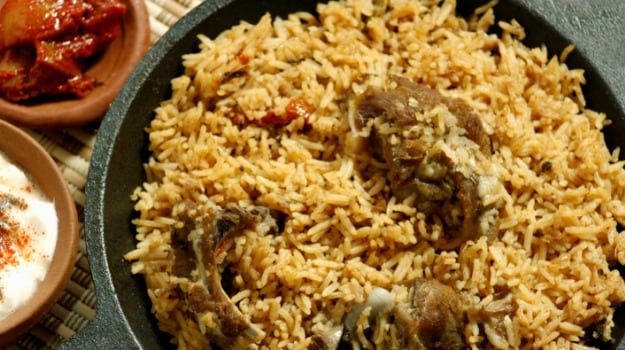 Another difference between the Mughlai and Thalassery
biryani
is that the ghee rice or
nei choru
is cooked separate from the meat and later layered along with the
masala
. And unlike the basmati rice used in the Mughal kitchens, Thalassery biryani gets its characteristic aroma from the short-grained
jeerakashala (khaima)
rice used. Finally, what sets the Thalassery
biryani
apart from all the variations around the country is the
garam masala
used - it contains eight spices, and oddly enough, unlike other types of
biryani
, it uses Thalassery black pepper with a much lighter hand, though some households omit it altogether.(
10 Best Biryani Recipes
)
Patience is the Key
While we wait for the
biryani
to arrive, I ask if I can look around the restaurant. I'm graciously allowed entry into the pantry where I watch the cooks in action. On one corner sits a giant vat of onions with its thin papery peel almost taking over the entire floor, and two men propped up on stools peeling away with the precision and ease of those who have spent years doing just so. Through a window, I watch the men in the kitchen plating
biryani
from two gigantic
chembe
that sit next to a fireplace.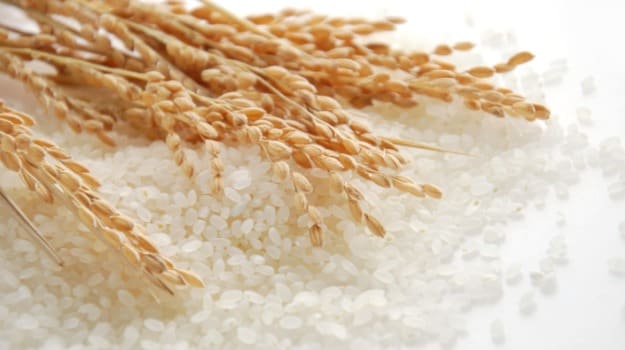 (
10 Best Kerala Recipes
)With two plates in hand, they scoop the rice out of the vessel, letting it fall back in a second later and repeating this motion until he's satisfied that the rice is now fluffy enough. He then scoops it out one last time, and transfers it onto a banana leaf that's stacked up high next to the take away window. In one deft motion, he wraps the leaf around the
biryani
, and it is ready to go.(
'Biryani' to Enter One of the Most Famous French Dictionaries
)I wander back to my table, ready to dig in, the sights and sounds of the pantry whetting my already ravenous appetite. Soon after, two plates of
raita
, mango pickle and coconut-coriander
chutney
are placed before us - the trusty accompaniment of the Thalassery
biryani
. It feels like a slow tease, but a few minutes later a waiter bustles in, unceremoniously plunks the
biryani
down on the table and hurries away. It is a small plate of chicken
biryani
, the rice forming a great mound, with a few crispy onions and coriander garnishing the top. Without further ado, we serve ourselves. It smells of
ghee
, coriander and slow cooked meat. We taste our first mouthful. We are hooked. Another variation that leaves an impression is the one with prawns. If you would like to try it at home, here's the recipe:
Shrimp Tellicherry Biryani
Disclaimer:
The opinions expressed within this article are the personal opinions of the author. NDTV is not responsible for the accuracy, completeness, suitability, or validity of any information on this article. All information is provided on an as-is basis. The information, facts or opinions appearing in the article do not reflect the views of NDTV and NDTV does not assume any responsibility or liability for the same.