Kerala Recipes- Prepare yourself for a culinary journey that canvases everything from exquisite seafood to ignored vegetables, from coconut milk to crispy curry leaves, from spluttering mustard seeds to soft and spongy appams. Prepare yourself for a scrumptious ride to 'God's own country'.


The food of Kerala is one that needs no introduction: It's simple, zesty, flavourful and offers an intelligent combination of potent spices. Unlike the cuisine of its neighbouring states, the food of Kerala prides itself on being predominantly non-vegetarian. You've got chicken, mutton, pork, beef and a thrilling range of seafood - mussels, crab, tiger prawns, king prawns, tiny prawns, oysters, sardines, mackerel, tuna and gorgeous red lobsters.


Mallu food isn't just about the recipes; it reflects a meeting of cultures. Kerala hindus have a largely vegetarian menu and use coconuts that grow along the coast. Syrian Christians eat more fish and meat, and the Muslims make delicious breads and sizzling biryani. But some techniques and habits remain common through the state; vegetables are cooked with mild spices and steamed in their own juices or cooked in yogurt coconut milk. Rice is the staple food and red rice is commonly eaten. Coconut oil is preferred for cooking and is what gives Malayali cuisine a distinct taste. (Why people eat with their hands in Kerala)
Kerala is also known as the 'land of spices' and has attracted traders and travelers for centuries. Its mountainous terrain has the perfect climate to support the cultivation of pepper, nutmeg, cardamom,cinnamon, cloves and turmeric. It's probably why they're prominently used in Mallu cooking. Coconut is an indispensable hero of the Kerala cuisine. It's used in everything - from hot curries to soothing desserts. Besides enhancing the taste of the dish, it blends and tones down the potency of the spices. Unripe mango is also used in some fish and vegetable preparations. So is lime juice and vinegar. The pulp extraction of tamarind (in the form of pulp) is also used very often to give the food a unique sour taste. (10 things you must eat in Kerala)


We at NDTV Food are crazy about Kerala food which is why we take great pride in listing down some of the most top-rated recipes we've gathered through the years. Most of them are ridiculously easy while others need some serious craft, but we promise you're going to love them all.

This will get you drooling over your keyboard. Prawns are marinated in beautiful spices and lime juice, and cooked in coconut milk till the they've soaked in all the piquant masala they possibly can. Recipe video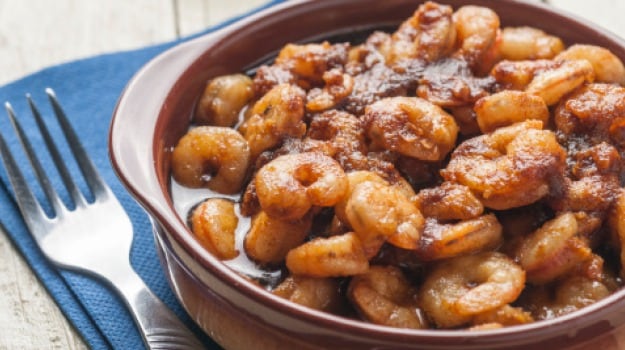 Experience the authentic flavours of Malabari seafood seeped into juicy prawns.


An elegant fish curry cooked in coconut milk that makes the perfect partner for a plate of steamy appams. This recipe of fish curry can be easily prepared in about 40 minutes and is just the perfect one for a quick dinner in winters with friends and family.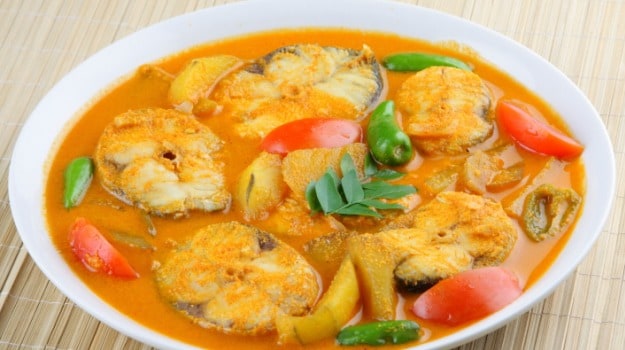 An array of delicious ingredients like kokum fruits, curry leaves and coconut milk is used to prepare this sumptuous dish of fish curry.
This killer fish curry comes from the house of Taj in Kerala. Sardines are cooked with pulp-y tamarind, coconut and drumsticks and then tempered with onions and red chillies.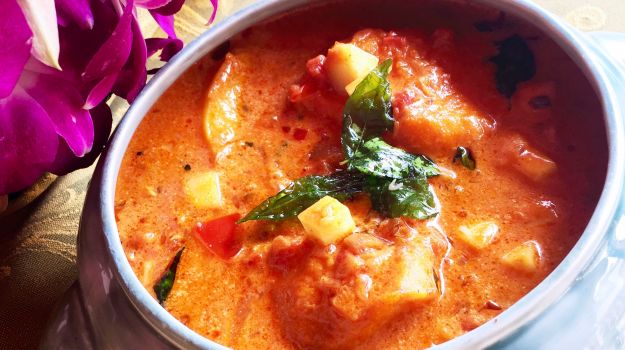 An absolute delicious fish curry, best served with rice.
Kerala style stir-fry is a beautiful way to cook fresh vegetables. It can be served a side dish with some kind of curry or grilled meat of your choice. It's got clean, simple flavours that work well with rice, appams, dosa and malabar paratha. Recipe video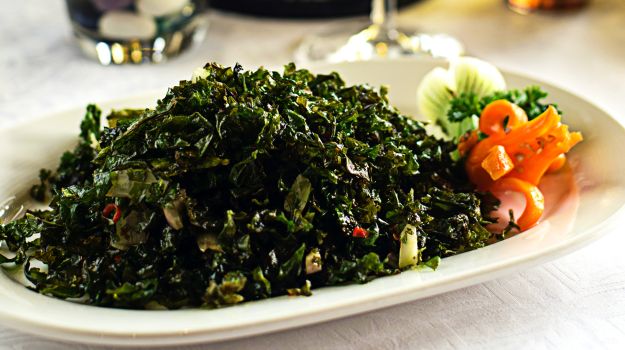 A great combination of healthy and tasty!
Don't mistake this for just another biryani recipe. It's crossed generations and is made all along the Malabar area in Kerala - from Kozhikode, Malappuram, Thalassery to Kasargod. What you need for this stellar dish is a huge amount of spices, a small amount of chilli and one perfectly boiled egg.


A stellar biryani dish to prepare for a dinner party!
This features high on every Mallu restaurant's menu and lunch table. All you need to do is pick a fleshy white fish and smear it with onion, tomatoes, garlic, green chillies and coconut paste - Fry, temper and serve!


The tang of tamarind adds the extra buzz to this mouth-watering fish curry.
The recipes is simple, easy and sensational. A fleshy pomfret, some mustard seeds, curry leaves, tomatoes and turmeric and you've got yourself a cracker of a dish.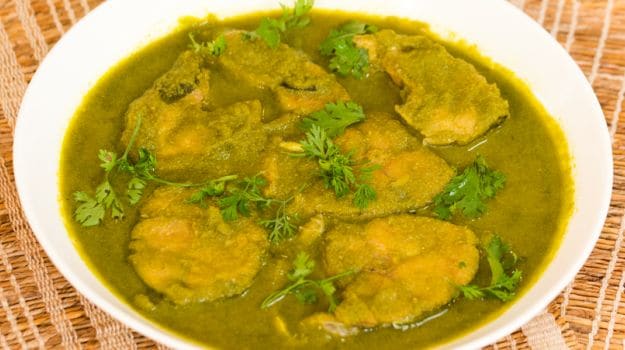 A classic fish recipe.

Appam is a revolutionary food. It's got a soft and thick center, a paper thin outside and can be paired with almost anything. Chicken stew on the other hand is also a regular Mallu delicacy. Chunks of chicken or meat are bathed in a beautifully spiced and dreamy coconut gravy and served steaming hot.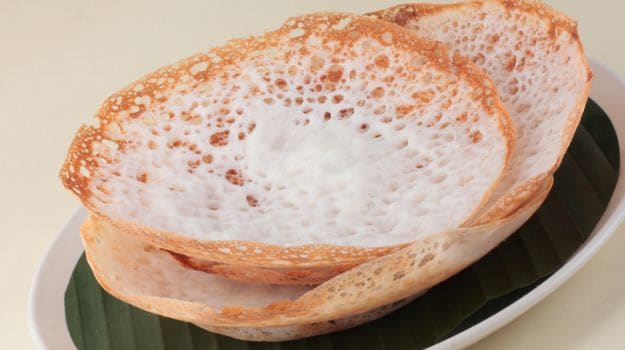 A perfect combination of delicious stew of chicken paired with appam, which is a popular breakfast down south.
This dish is enjoyed as a side dish throughout Kerala in weddings and festivals. It's two star ingredients are pumpkins and coconut and can be prepared easily within 30 minutes.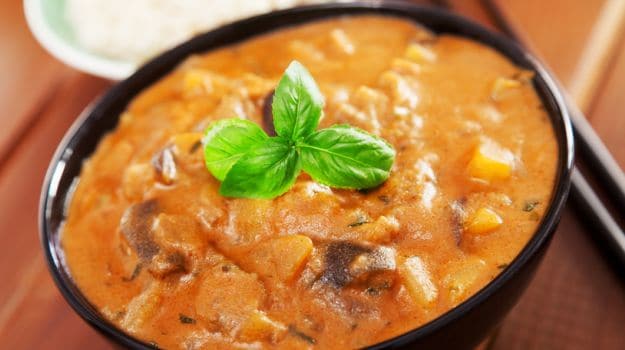 The balanced taste of pumpkins and coconut titillates the taste buds.
Unwrapping a steamed fish is as good as unwrapping a new present. Marinated pearl spot fish is wrapped in a huge banana leaf, steamed still done and served with parboiled rice.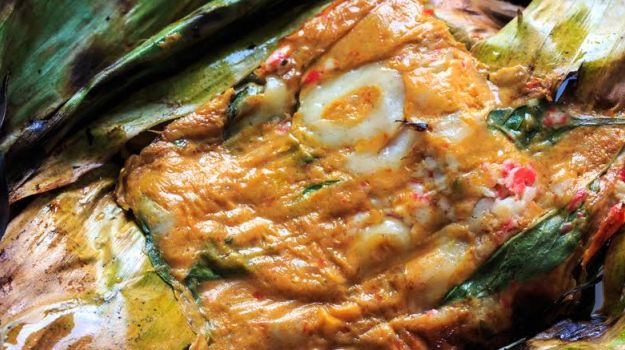 A unique fish recipe wrapped in banana leaf.
Paal Payasam is a South Indian dessert, a version of Kheer, made on various festivals and celebratory occasions like Onam. A simple, fuss-free recipe with richness of nuts and goodness of milk. Payasam is often offered as 'prasadam' in various temples and pujas across the country.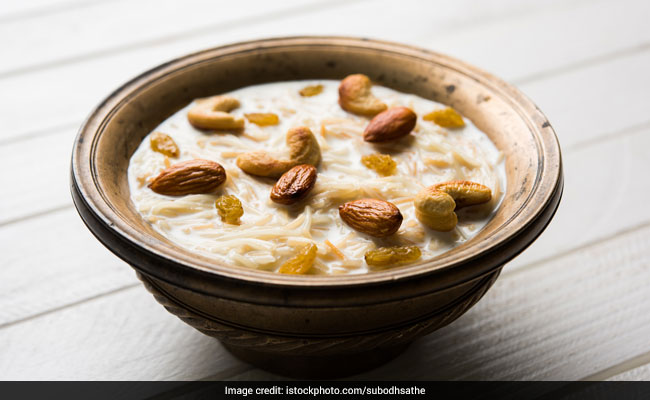 A delicious, creamy, rice and milk pudding with cashews and raisins.
Photo Credit: iStock
Succulent chunks of mutton simmered in delicate southern flavors of coconut milk, curry leaves, cinnamon, etc. Try it with steamed rice and enjoy the wholesome meal.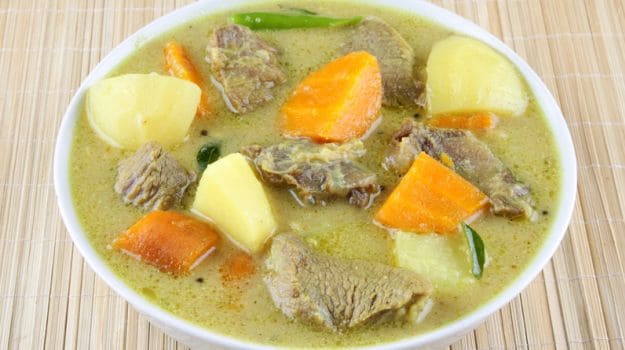 A fried chicken recipe which is full of aromatic flavor and tangy spices. It goes well with some rice as well as any Indian bread of your choice.
Other top-notch recipes from the house of Kerala -