NDTV Food | Updated: March 19, 2018 16:28 IST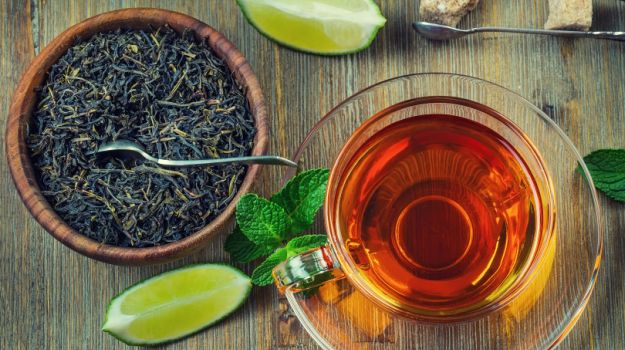 tea, then here's something you need to pay attention to. The tea powder you use could be contaminated with iron filings. Tea powder may have some iron filings present in it because of the way it is processed. Tea leaves are dried in a sieve fitted with a mesh and then these leaves are cut using iron rollers. The powder is crushed in an iron machinery and some very fine iron particles may get stuck to the tea grains. Later, huge magnets are used to remove these iron filings from powdered tea but it has been found that some particles may remain or get powdered with the tea leaves.

Food authorities across several countries have set limits up to which the iron content is allowed and safe for human consumption. In certain countries like Sri Lanka, this limit goes up to 200 milligrams per kilogram as it has been established that adulteration with iron filings is unavoidable. According to the Food Safety and Standards Authority of India, iron remnants are not considered to be a health hazard if present up to a certain limit but tea traders in India are not happy with the current permissible limit which has been temporarily set at 150mg/kg. They are awaiting the final report by the National Institute of Nutrition.
Tea traders in India claim that it is not possible to have 'no-amount of iron filings' in the tea as they may enter due to the wear and tear of old machinery. Further, it has been found that it happens with new machinery as well during the manufacturing process. They have asked this limit to be increased to 500 milligrams per kilogram. As per the current Food Safety Regulations, tea products need to be analyzed by an NABL/FSSAI notified lab on Total Ash, Water Soluble Ash, Water Extract, Crude Fibre and also checked for Metal Contaminants, Mycotoxins, Naturally Occurring Toxin Substances and Pesticide Residues.

On 19 May 2016, the FSSAI issued an order regarding the inspection of tea factories to ensure that all efforts are being made to avoid as much iron contamination as possible. FSSAI has asked the State Enforcement Authorities to carry out these inspections in tea factories to make sure that the FBOs involved in the manufacture and processing of tea using the correct equipment and procedure for the removal of iron filings in tea.

According to National Institute of Nutrition, the Recommended Dietary Allowance of Iron for an average man is 17 milligrams per day and 21 milligrams per day for a woman. Keeping this in mind, Dr. Rupali Datta, Chief Nutritionist at SmartCooky explains, "Iron is a chemical element that your body needs but the body's metabolism regulates its absorption. Iron toxicity is a rare thing as the body has a great mechanism to keep excess iron out that you may ingest through the tea powder. Moreover, the tannins in tea prevent the absorption on iron by the body. However, if consumed in large quantities it can lead to stomach ache and in severe cases liver problems and even cancer."



If your idea of a perfect evening is dunking a crisp cookie in a hot cup of