Photo Credit: Instagram/Cheftzac
The tangy and lemony
shikanji
that we've grown up loving has another cousin that you probably haven't heard of (unless you've traveled to Indore) and surprisingly, they have nothing in common! Planned and built by Rani Ahilyabai Holkar, the city of Indore lies at the heart of the Malwa plateau.
Today, Indore is the commercial capital of Madhya Pradesh and we're going to talk about the business of food which is a distinctive part of the city – you'll soon know why.A regular day in Indore starts with a rather interesting combination of sweet and savoury.
Poha
with Jalebi is the quintessential breakfast dish here. Poha is light while
Jalebis
are packed with tons of energy. Just like this unusual breakfast, there are many other local treats to explore in the city that have been adapted from popular Indian street foods or drinks but completely transformed such as the Shahi Shikanji. (Also read:
Most Popular Breakfast Dishes Across the Country
)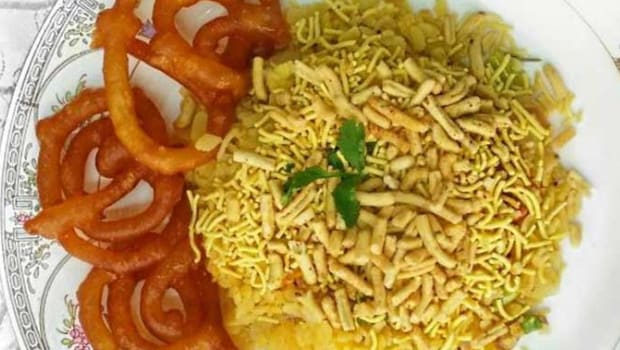 Photo Credit: Instagram/Pwneha
One of the most famous sweet shops in Indore called Madhuram Sweets churns this golden beverage daily which is nothing like a
shikanji
you've had before but is delicious in every way. The sweet shop is located in the Chappan Dukan area of Indore which is a haven for foodies. The food street is dotted with 56 traditional shops (that's why the name – Chappan Dukan) that serve everything from
Chaat
to Chicken Rolls, Chole Tikki and even fast food. The streets are also lined with small vendors offering traditional bites like the Khopra (coconut) Patties, Fried Garadu (a type of local root) or crisp and hot
Kachoris
served with cool curd.(Also read:
Paranthe Wali Gali - The Legend Lives On
)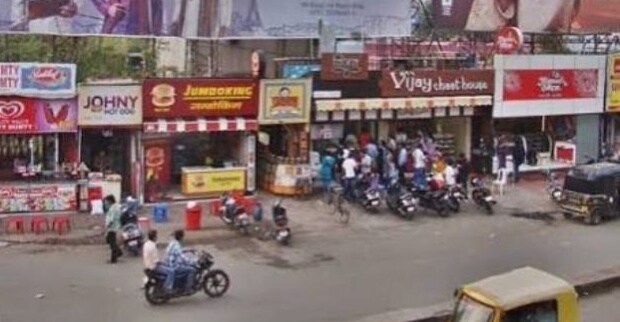 Chappan Dukan. Photo Credit: Instagram/Swaad_Indore_Ka
Madhuram Sweets is one of shops that make up the Chappan Dukan. It is been making and serving a variety of
desi ghee
laden sweets like
Sohan Halwa
, Sohan Roll and Makkhan Bada and special
namkeens
for more than four decades. It is particularly famous for its Shahi Shikanji which is only made in this city.Now, imagine this. Thick, creamy blends of milk bolstered with dry fruits and spices like
javitri
(mace) and
jaiphal (nutmeg)
and finished with bright orange shreds of
saffron
. This is the popular Shahi Shikanji from Indore which locals will tell you not to miss. The taste and texture are very different from the original translucent
shikanji
that is a mix of lime, water, sugar and
rock salt
or some local
chaat masala
. The Shahi Shikanji is a totally different spin on it but a common string between the two is that both are great thirst quenchers and especially enjoyed during the summer season.Chef Thomas Zacharias who is known for reinventing traditional Indian dishes at his restaurant Bombay Canteen in Mumbai recently tried the drink in Indore and fell in love with it instantly. "I heard about the Shahi Shikanji while researching where and what to eat on my recent food trip to Indore. It was widely recommended by many locals from Indore who insisted I go to this
mithai
shop called Madhuram at Chappan Dukan to try it out," he shares.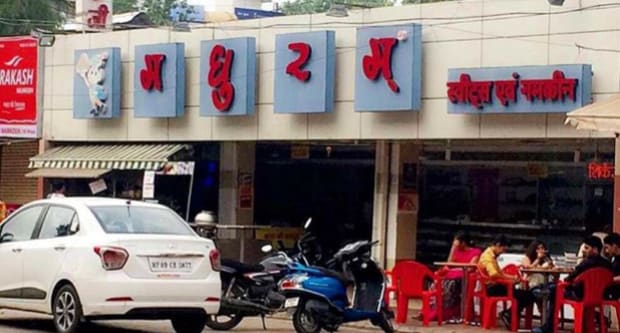 Photo Credit: Instagram/Indore_voyage
So, what makes it so unique? "Unlike regular
shikanjis
which are flavoured lemonades, the Shahi Shikanji is quite different as it is dairy based. It is made by reducing milk with sugar into almost a
rabdi
consistency and flavouring it with cardamom and saffron.
Dried fruits and nuts
can also be added. The drink is served extremely chilled and in spite of being rich and sweet, it is extremely refreshing especially in the heat of the Malwa region. Think refreshing
lassi
meets rich
rabdi
, that's Shahi Shikanji for you. It is difficult to have more than one glass though," he tells us.The Shahi Shikanji is made with two simple ingredients – milk and sugar. The milk is cooked and reduced till it is creamy and thick. After adding the other condiments, the drink is chilled for about 10 hours and served all day long. Under the unforgiving summer sun, the Shahi Shikanji makes for a refreshing drink to sip on and cheat the heat. The narrow and chaotic lanes of the city have so much to offer, all you need to do is set out and discover. During your delicious journey, here's a spot where you must stop over to cool your senses, gulp down this local favourite and let the pleasure of the sweet drink linger long upon your lips.