Juicy and succulent, smoky and slightly charred - when it comes to simple North Indian fare, who doesn't love tucking into some Tandoori
Chicken
? The secret to its success lies in the
tandoor
. An open top clay oven with a wall-lined brick insulation that can reach temperatures of 800 to 900 degree F when fully fired up. Shockingly, this worldwide favourite does not date back to the Mughal period. Yes, it's true - Tandoori Chicken did not exist before the 20th century. So who invented our country's crowd pleaser?In the 1920s, a man named Kundan Lal Gujral made the best decision anyone could make somewhere in the middle of Peshawar and Lahore. He attempted to cook chicken in
tandoors
and lucky for us, he succeeded. His restaurant, Moti Mahal, is famous for the beautiful mix of dominant yet mild flavours that make Tandoori Chicken what it is. Did you know: Prime Minister Jawaharlal Nehru regularly dined here with the likes of American President Richard Nixon, only for some hearty
Tandoori Chicken
?The marinade for Tandoori Chicken includes garlic, ginger and coriander with a splash of lime to accentuate the acidity of the yoghurt, as well as red chilli powder for that fiery facade. Traditionally, the orange red colour is a direct result of saffron,
ratan jot
, turmeric and
degi mirch
.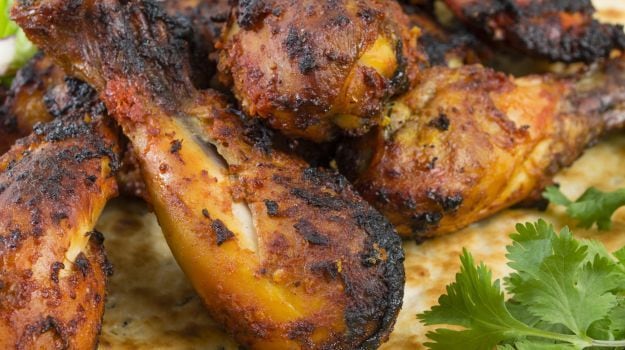 The Evolution of Tandoori Chicken
With a crispy exterior and a tangy succulent interior, nothing screams Indian cuisine quite like Tandoori Chicken! And Chefs all over the country are experimenting with global ingredients to recreate traditional dishes and give a whole new meaning to Indian cuisine. We've rounded up 5 restaurants in India that play up Tandoori Chicken like never before.
Indian Accent, New Delhi
Chef Manish Mehrotra opines, "Indian food is known as Tandoori Chicken all over the world. It doesn't get more legendary than that." In his restaurant, he makes a delightful dish of Kashmiri Morels stuffed with Tandoori Chicken, tossed in cream, chilli, and peppercorn, and garnished with parmesan
papad
and walnut dust. It is not just a gastronomical delight but the visual aesthetics are great too. (We're on our way!)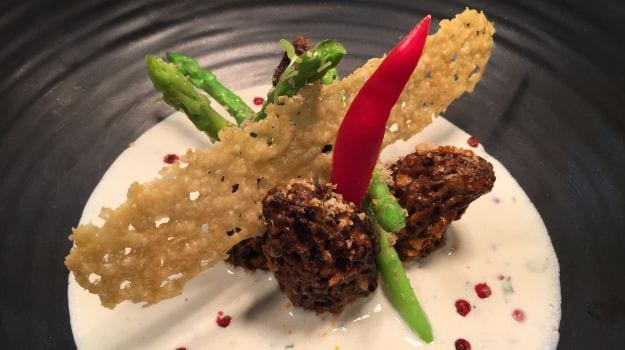 Truffles, Bengaluru
Chef Aarish reveals, "Our house speciality is the Tandoori Chicken Steak served on a bed of mashed potatoes with garlic bread, sliced onions and lime. Our other popular dish is the Tandoori Chicken Burger served with a desi twist."
Farzi Cafe, Gurgaon
Get ready for a gastronomic joyride with Chef Saurabh's Goat Cheese Stuffed Tangdi Kebabs. It's the most popular dish on the menu, hands down. And probably the fastest route to heaven! "Experimenting with ingredients from all over, I was motivated to use them with an Indianised twist. And what better than Tandoori Chicken."
Social, Mumbai and Bengaluru
Executive Chef Gaurav Gidwani remarks, "We have a few dishes on the menu where we tweak Tandoori Chicken as and when we like. In our popular Bombay Bhel Puri Salad, we even reuse it as a leftover." From Tikka Tacos to Tandoori Chicken Bao, Social Offline has got it all.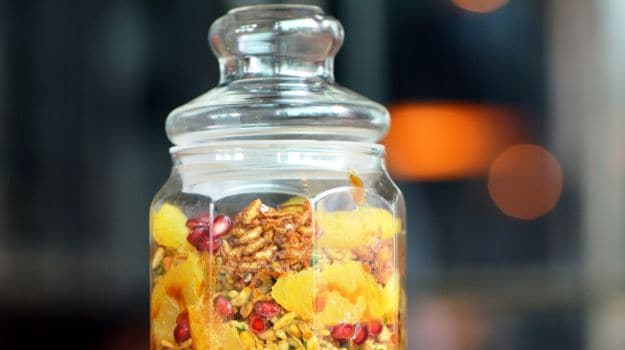 QD's, New Delhi
Chef Sumit Tandon spills out on QDs' famous Tandoori Momos. "The idea behind this was to get the texture of keema and that
masaledar
punch. We first mince the chicken and then flavour it with Indian spices like
dhania
powder. The momos are coated with
tandoori masala
on the outside as well, and thereafter cooked in the
tandoor
at a high temperature for the aromatic flavour of charcoal."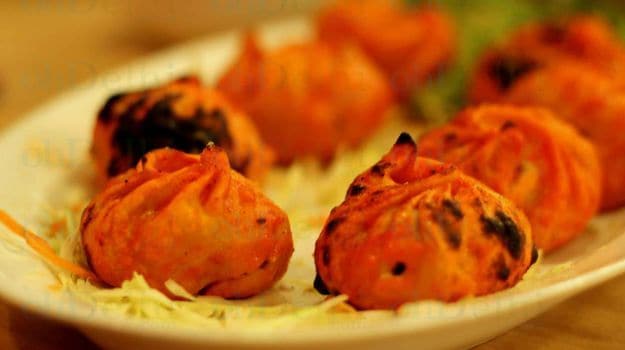 Lucky for you, we've also got the original Tandoori Chicken recipe from Moti Mahal, thanks to Mr. Monish Gujral, the grandson of the man himself.
Moti Mahal's Tandoori Chicken Recipe
Yield: 1 Full Chicken (3-4 servings)
Preparation: 20 minutes + leave overnight
Cook: 4 hours
Ingredients:
1 chicken (600-700 grams without skin)
Refined oil (for basting)
First Marinade
1 ½ Tbsp lime juice
1 tsp red chilli powder
1 tsp salt
Second Marinade
½ cup yoghurt
1 tbsp garlic paste
1 tbsp ginger paste
1 tsp black salt
1 tsp garam masala
½ tsp dried fenugreek leaves
Method:
1. Wash the chicken inside and outside thoroughly, and pat dry. Make 2 deep incisions into the chicken flesh on breast and drumsticks.2. Combine all the ingredients for the first marinade and rub into chicken. Set aside for 1 hour.3. Combine all the ingredients for the second marinade, apply onto the chicken and leave for 4-5 hours. If possible, refrigerate overnight so that the flavours are absorbed.4. Preheat the tandoor. Then, insert the chicken on the skewer and roast for 5-7 minutes initially. Then baste with oil and roast for another 3-4 minutes.5. Remove the chicken from the skewer, and garnish with onion rings, lime wedges and spruce it up with chaat masala.