Chicken Leg Recipes- There's no denying that chicken makes a truly satisfying meal. And chicken drumsticks? That's my favourite part! If it's on the menu, you know your family and friends are going be supremely please during the dinner. Now, we admit – we all have those days when we feel too worn out and are not in the mood to spend hours toiling in the kitchen. But that doesn't mean you can't look forward to a plateful of perfectly cooked chicken. Fret not, we're here to help. Below, you will find our 11 best chicken leg recipes that you work up in a jiffy - perfect for busy weeknight dinners as well as bite-sized snacks your guests will polish off in seconds.

Get ready to cook up a storm in your kitchen! Chicken legs can be prepared in a number of ways - poached, grilled, sauteed, pan-fried, roasted or even baked - and cook beautifully with milk. And if you're cooking for one, then a single rotisserie chicken is the answer to all your dinner prayers. In fact, drumsticks cook faster than other chicken parts and are easy to make at home, almost. Note: Chicken legs may be budget-friendly, but do they come at a price: high on calories and fat. Since chicken legs have skin and dark meat, they are considered to be more unhealthy vis a vis chicken breasts which are composed of white meat. However, breasts and thighs actually do not differ that much in nutrient content with the exception of one or two areas and both can make a healthy option if prepared the right way.

We've listed our 11 brilliant recipes to suit any occasion, but whatever recipe you choose, get ready to get your hands dirty (and keep some napkins nearby). Here's your guide to making sure you cook a winning chicken dinner every single time:

Who doesn't love fried chicken? All about the crunch and so sinful yet simple – your kids won't be able to get enough of this classic crumb-fried chicken served with a zingy dip. Recreate this quintessential snack at home and surprise them.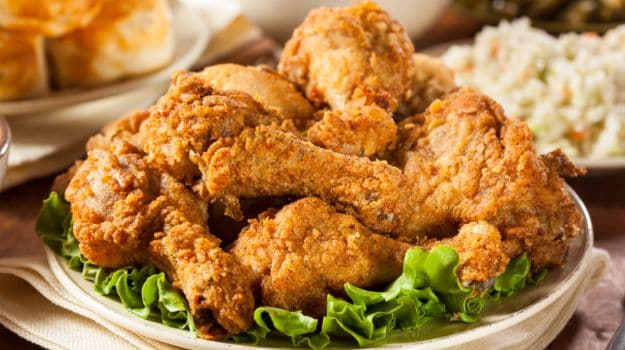 Classic fried chicken made easily at home.
Fiery and flavour packed, this is one of our classics and always a hit. Chicken legs marinated in a flavorsome paste and then grilled on the tandoor to perfection. The juicy and full of spice chicken pieces just fill you up with its delectable taste and makes this dish of Tandoori Chicken a must have snack at a dinner party with family or friends.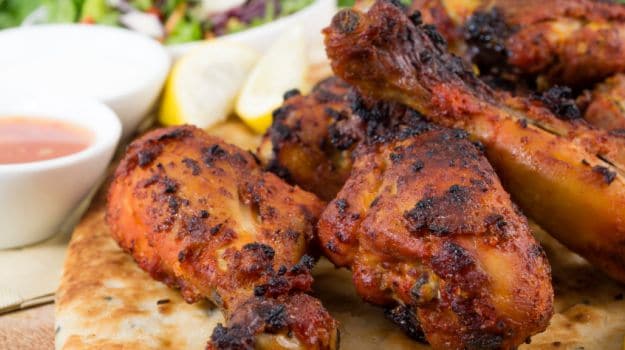 Served with onion rings and a green chutney, tandoori chicken is one of the quintessential Indian chicken snack at parties.

Kolhapuri cuisine is famous for its flavourful and spicy food that instantly serves the taste buds. Coconut-y and easy, this chicken dish is downright delicious and pairs perfectly with bhakri bread and koshambir. A must-have for your next party!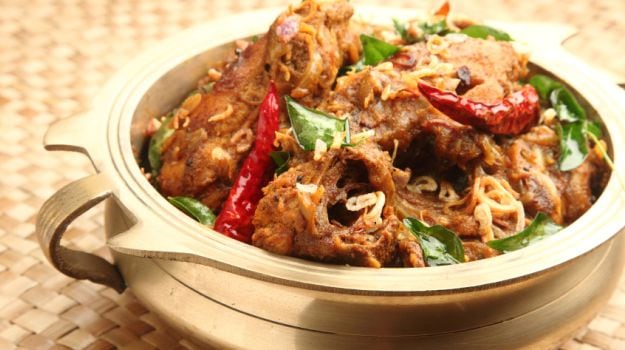 Chicken drumsticks cooked with a range of roasted spices and pastes makes for a delightful party dish.
A feisty gravy flavoured with cinnamon, cardamom, charred onions and cloves, which sends off an inviting aroma that just cannot be ignored. Garnish with a handful of fresh coriander leaves, and serve piping hot.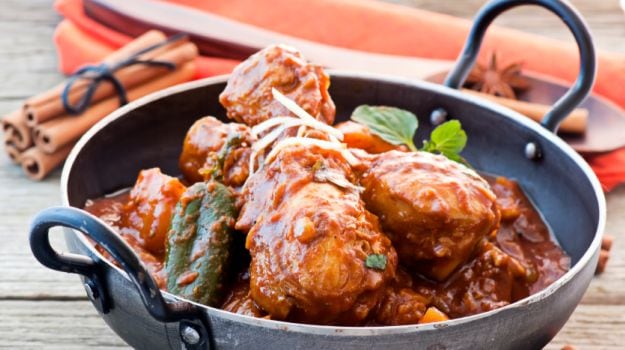 This coconut-y delight will go well with some teamed rice or chapati for a full dinner meal.
Fire up the stove! With a marinade that's both tangy and fresh, these deliciously juicy chicken pieces will be a hit at any BBQ party.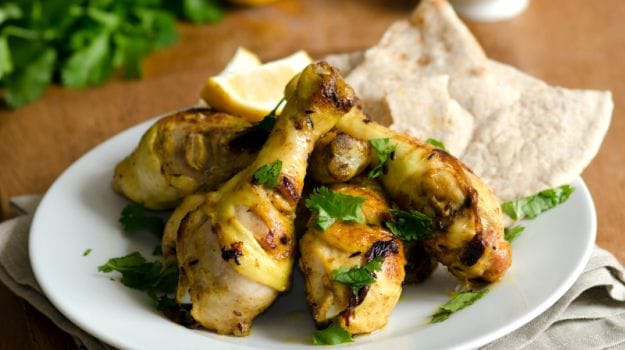 Honey coated chicken wings with a tang of lime is exactly what you need with a pint of chilled beer.
Fireworks on a plate! Chicken legs cooked with spicy pork sausages, spruced up with wasabi mayo and served with beans on the side. You can drool, no one's looking!
Transform chicken with these five simple ingredients and make a dinner your entire family will love. All you need is store-bought BBQ sauce, lime juice and garlic. Optional: Serve with a creamy blue-cheese dressing.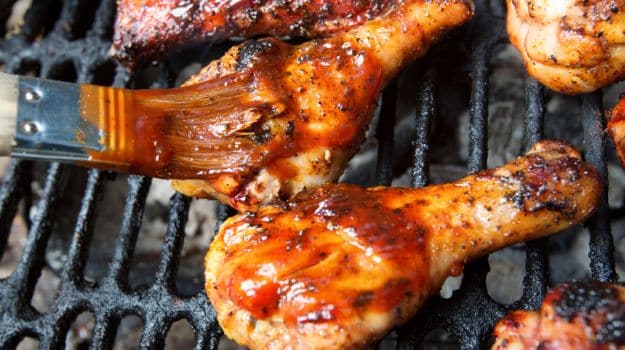 Made with just five simple ingredients and in less than even an hour, this bbq chicken recipe is sure to please the crowd.
Party food that's guaranteed to please and sure to draw recipe requests. And these delicious chicken drumsticks are even microwave-friendly. Serve Tangri Kebabs with raw onion rings and lemon wedges.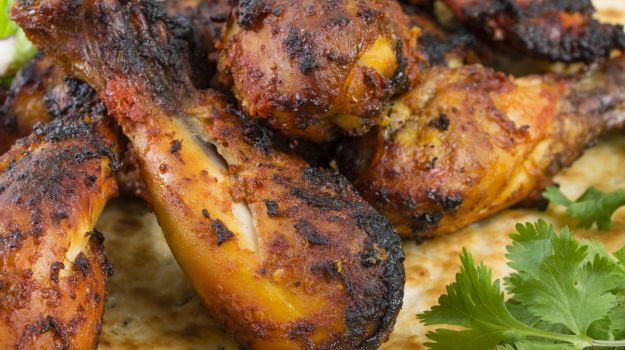 Microwaved chicken drumsticks served with onion rings and lemon wedges, a sure shot hit.
Cooked in milk with ginger, garlic, garam masala, cream, chillies, saffron and a rose petal – you'll love this aromatic chicken recipe. And if that wasn't enough, it's surprisingly made sans the ghee or oil.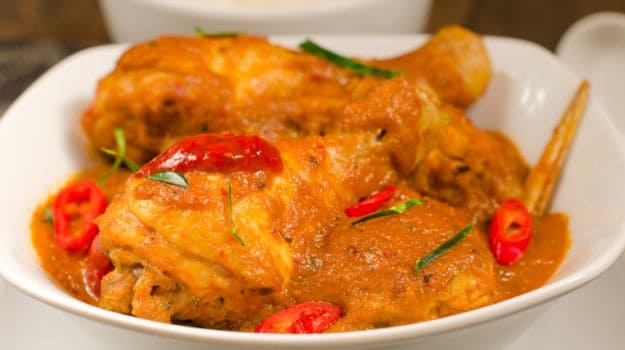 Chicken drumsticks marinated with ginger-garlic and cooked in milk, cream, chillies, saffron and a rose petal garam masala.
Hot. Crisp. Delicious. Make this delightful grilled chicken with red onions, malt vinegar, green chilli, cloves, ginger and jaggery. It's sure to be a hit at any party this season.
Grilled to perfection, this himachali, flavourful chicken recipe is simple and delicious.
An Indian style, delicious chicken wings recipe with flavorful spices. Chicken wings are seared with chillies and spices such as turmeric, coriander and cumin and pan cooked to perfection. Further cooked in a bhuna masala along with tomatoes, these chicken wings are perfect to relish as appetizers with friends and family on a chilly winter night.
A sumptuous snack to prepare for a dinner party.