One of the best ways to fight most common ailments and prevent the risk of developing lifestyle and non-communicable diseases is by paying attention to what you ingest in your body on a daily basis. Interestingly, our gut has a mind of its own and regulates some of the most crucial processes in the body. Poor gut health can give rise to a host of ailments which may otherwise look nowhere related to gut health. Experts suggest one of the best ways to ensure optimum gut health is practicing diversity while planning daily meals. Seasonal produce should constitute most of your food. While most of us turn to seasonal fruits and veggies, little is known about season's best when it comes to grains and millets. This piece is dedicated to the exploration of winter crops and what flours you can include in your diet this winter to reap maximum health benefits.
"Carbohydrates are the primary source of energy for our body and unfortunately, by carbs most of us just think of wheat in the form of breads, parathas or rotis. Our nation is full of millets and grains that can be used as flours. These can easily be added to our daily diet; it will give your meals a break from the mundane and allow your system to reboot. You should always keep experimenting with your diet, adding and subtracting ingredients according to the change in season," shared Dr. Rupali Datta, Consultant Nutritionist, Fortis Escorts, New Delhi.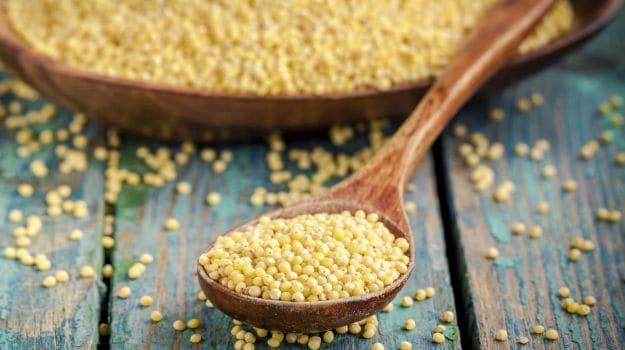 Season's Best
The logic is simple, seasonal produce comes with nutrients and properties that the body needs to battle the change in season and to withstand the adverse effects of the weather. All summer veggies and fruits are usually laced with high water content to supply the extra dose of H20 needed by the body. "Similarly, during winters, it is important to include foods that would heat your body from within and aid in burning calories. Bajra, jowar and makkai can be some of the ingredients in your diet plan this winter," shared Ayurveda and Yog expert, Yogi Anoop from Mediyoga.
Winter millets
Essentially, all grains and millets available during winters are good to be included in your diet, as all of these are low-glycemic, high in fibre and packed with a range of nutrients, vitamins and minerals. "I would recommend that you give your regular grains a break and turn to millets like jowar, bajra, makka, and foxtail millet," noted Dr. Anju Sood, a Bangalore based Nutritionist and weight loss expert.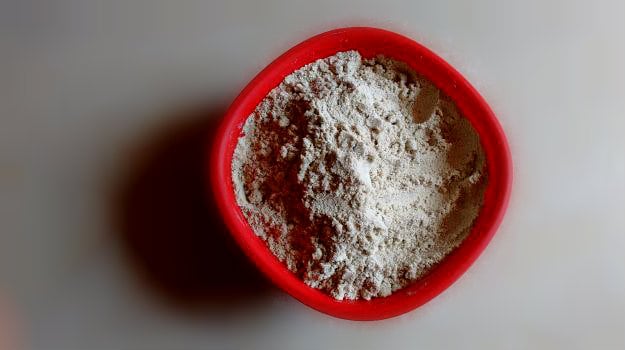 "Millets are usually off the grid for people in India as we are so used to eating grains, especially rice and wheat. Multigrain flours are a good way to introduce millets in your diet. It must be noted that those suffering from joint issues and inflammation are asked to avoid consuming too much grains, millet are therefore excellent for them," shared Anshul Jaibharat, a Delhi-based weight management coach and dietician.
Winter flours
Millets and grains can easily be incorporated in your diet in the form of flours. These are easily available in the market and fuss-free to use. While you can use these flours independently to arrive at lip-smacking preparations, the best way to reap the benefits of the seasonal produce is to add a bit of everything along with some wheat and use the mixture as your everyday flour. Here are your best bets this winter and sumptuous recipes to get you cooking.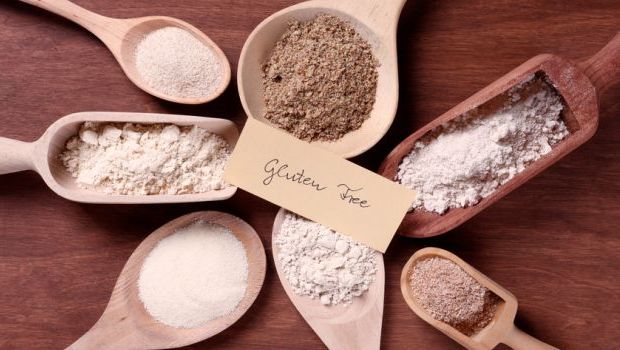 1. Jowar - Alternatively known as sorghum, jowar is best enjoyed in the form of cereals. Learn how to experiment with the flour here.
Recipe - Jowar Tacos with Spicy Chicken Filling
2. Bajra - There is a reason why Bajre ki roti becomes such a hit during the colder months. Here's a way to use it is a little differently this season. Try this crepe made with Bajra.
Recipe - Bajra Crepe with Chocolate Sauce
3. Makki - Ever tried Polenta? It is nothing but porridge made out of cornmeal. Alternatively known as maize flour or cornmeal, this ingredient assumes great significance during winters.
Recipe - Beyond Makki ki Roti: 3 Delicious Maize Flour Recipes
4. Foxtail millet - Easy to cook, this millet can substitute your everyday rice. The ingredients features primarily in South Indian delicacies like Poha or Upma.
Recipe - Foxtail millet porridge
Expert tip
"You can try mixing two to three flours together - 25% of each - with regular wheat flour. This way you will reap the benefits of each ingredient," concluded Anshul Jaibharat.