Gardens are abloom, orchards have turned bountiful, and markets look luxuriant with fresh seasonal produce. It's time you feel refreshed and rejuvenated too.
Nutrient-rich food
, besides regular exercise and proper sleep, can boost your energy levels and overall health while keeping illnesses away. Of late,
superfoods
have taken over our conversations with their long list of antioxidants, healthy fats, and phytochemicals that are believed to reduce the risk of cancer, heart disease,
diabetes
, and other ailments. This season, choose from a variety of superfoods to pepper your diet with fresh flavours and good nutrition. Here are eight spring superfoods that you must be eating right now. Some of them might be seasonal while the others are available all year round, but it's good to include these foods in your diet especially during this time as they tend to boost your immunity and make you stronger from within. Have a look:
1. Alphonso Mango
The tropical delight is loaded with antioxidants. With one cup, you get about 76% of your daily requirement of Vitamin C and 25% of Vitamin A to boost your
immunity
and vision. It is rich in nutrition and fibre, making you feel fuller while increasing your digestive system's ability to burn more calories. Its high
Vitamin C
and potassium content is known to lower bad cholesterol levels and maintain a healthy heart rate and blood pressure. From March to June, you will get a variety of mangoes to taste such as Ratnagiri's Alphonso, Gir's Kesar, Malihabad's Dasheri, and Kurnool's Baganpalle. Go ahead and scoop out your dose of health and pleasure.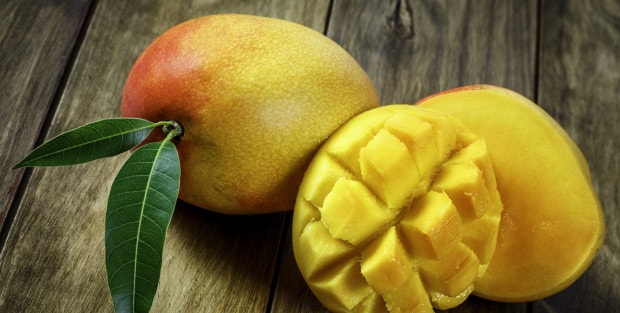 2. Chia Seeds
One tablespoon of these tiny seeds is said to pack in more
calcium
than a glass of milk. Rich in fibre, protein, and micronutrients, they provide energy besides supporting the heart, joints, and the
digestive system
. Vitamins, minerals, and antioxidants present in these
seeds
help regenerate the skin and slow down the ageing process. With about 20% of protein in each serving, the seeds help in building and repairing tissues.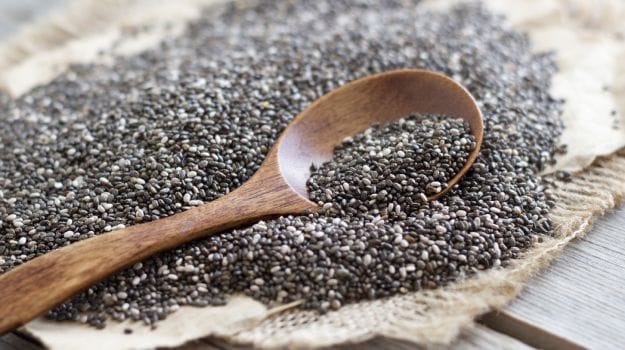 3. Walnuts
The king of nuts is armed with a plethora of nutrients such as polyunsaturated fats,
omega-3
fatty acids, dietary fibre, proteins, antioxidants, vitamins, and minerals. An instant energy-booster, it is also a good source of tryptophan, an essential amino acid that helps make sleep-inducing hormone, melatonin. Some reports suggest that the nut itself contains its own source of melatonin. Tryptophan also produces a key brain chemical called serotonin, which relaxes and lifts the mood. Add walnuts to your desserts,
salads
, and cereals for its rich flavour and and extra crunch. (Also read:
How To Cleanse Out Your Diet: Foods You Should Eat This Spring Season)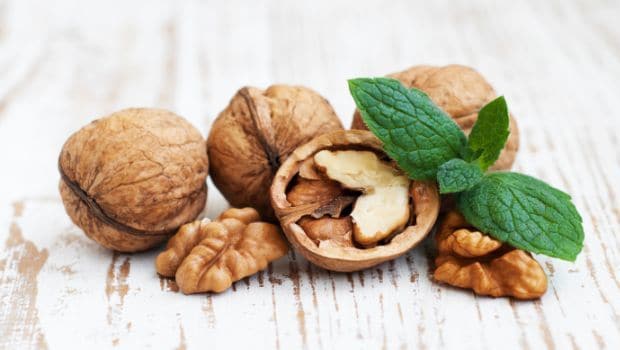 4. Ghee
Used liberally as a cooking medium by older generations, clarified
butter
pr
ghee
had slipped away from modern homes due to the stigma of causing heart ailments and
obesity
. But it had made a grand comeback and ghee has now found its way to the top as the new superfood. With vitamins such as A, E, and K2 along with conjugated linoleic acid (CLA) – an antioxidant with anti-viral properties – it has a lot of benefits to offer. It provides medium-chain fatty acids that are absorbed directly by the liver and burned as energy. Drizzle some over your meals for better digestion and stronger immunity.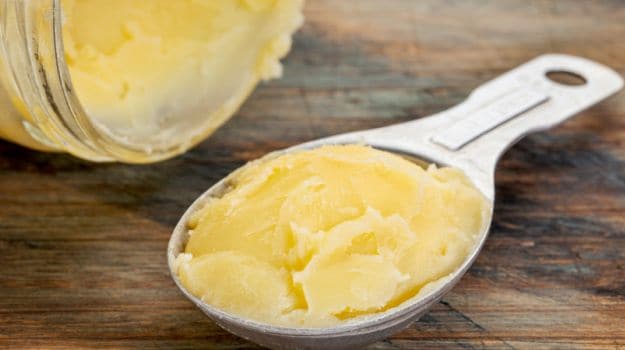 5. Apricot
With a velvety-peachy coat and creamy flesh,
apricot
is delicious when fresh but equally nutritious when dried. It is full of cholesterol-lowering fibre, potassium,
Vitamin A,
and phosphorous, which detoxifies the body and ups your digestion and energy. Drop the golden fruit in your cereal, salad, and desserts or snack on it for wholesome goodness.
(Also read:
10 Sinful Parsi Sweets to Celebrate the Spring Festival
)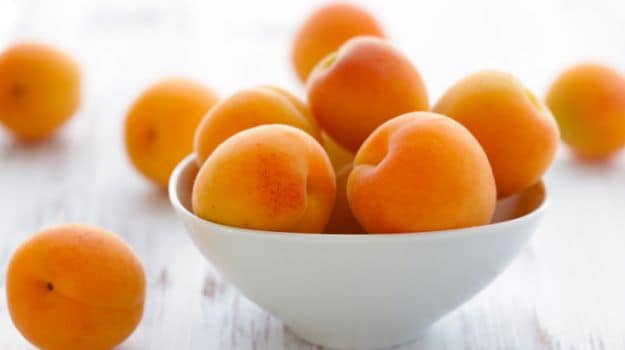 6. Figs
When fresh, they taste luscious. Rich in proteins, calcium, iron, and fibre, fig reportedly fares better than apple, raisin, and date on the nutrition chart. Used for treating
constipation
and skin infection, you should definitely include this fibre-rich superfood if you trying to lose weight. A good source of potassium that helps control
blood pressure
, the fruit is also hailed for lowering the risk of vision loss in older adults with regular consumption. Make your cereals, salad, and desserts a little more health worthy by adding them.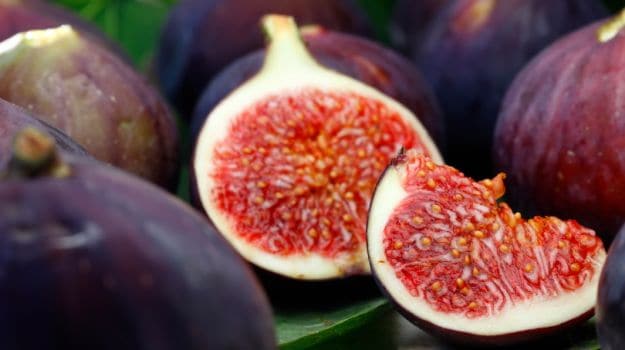 7. Black rice
Grown abundantly in Manipur as Chakhao Amubi, black rice contains essential amino acids such as lysine and tryptophan, minerals such as copper and iron, vitamins such as thiamine, riboflavin, and folic acid along with high fibre content. It boosts your immunity with copious levels of antioxidants that help fight infections and toxins. Believed to prevent
Alzheimer's disease
, diabetes, and
cancer
, this richest source of antioxidant anthocyanin. It is also fragrant and delicious. With a low glycemic index of 42, it is the best choice of carbohydrate for those trying to lose weight. All rice lovers. try this nutty-flavoured version.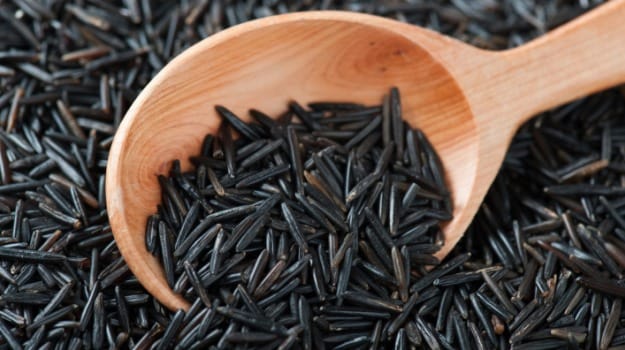 8. Ragi
This is your low-cost, gluten-free superfood that is ground with the outer covering, making it fibre-rich. It is a good source of calcium and protein, equivalent to that in milk, and thus perfect for all age groups and even those with lactose intolerance. Diabetics and weight-watchers benefit from its low glycemic index. Commonly used in South-Indian dishes such as
dosa, upma,
and
mudde
, this humble energy-booster is easily available around the country.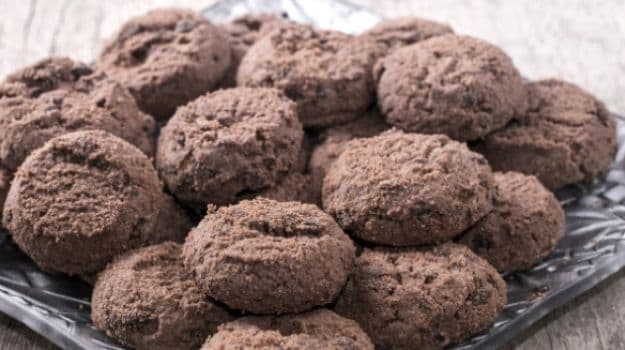 About the Author:
Purba Kalita is the co-founder of Salebhai. Besides her primary responsibility of handling the company's communication, content development, and PR activity, she also manages the business development team.
Disclaimer:
The opinions expressed within this article are the personal opinions of the author. NDTV is not responsible for the accuracy, completeness, suitability, or validity of any information on this article. All information is provided on an as-is basis. The information, facts or opinions appearing in the article do not reflect the views of NDTV and NDTV does not assume any responsibility or liability for the same.