Are you a gym-going health enthusiast? Or are you on a weight loss spree? If gaining muscles and losing extra kilos is your target right now, then a healthy workout regime and a protein-rich diet is what you should focus on. When it comes to increasing protein intake, most of us resort to the easiest way, which is store-bought protein powders. Although, there are many health benefits of protein powder; but who knows what goes inside these products. Moreover, there are many taste-enhancers and artificial preservatives that are added in these store-bought protein shakes and bars, which are, of course, not good for our health. But, fret not! You can make your own protein shakes at home, with all natural foods, which can naturally give a protein spike to your diet. We have listed some easy-to-make shakes for a high protein supplement diet. So, all those fitness enthusiasts out there, what are you waiting for? It's time to don the chef's hat and prepare some healthy protein-rich drinks before you hit the gym.


Protein shakes for weight loss: Here's is the list of 4 Homemade protein shakes for muscle building and weight loss

Coconut And Almond Protein Shake

We all know that almonds are a great source of protein. A cup (30 grams) of almonds has 6 grams of natural proteins. The milk gives that extra dose of protein and flaxseeds give omega-3s.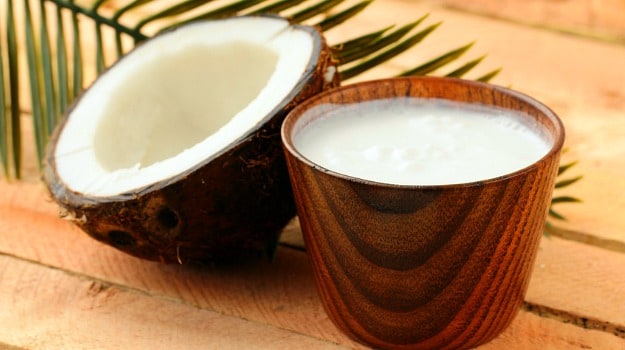 Ingredients: 20 almonds, 2 cups of water, dried coconut, cinnamon powder, flaxseeds, and 2 cups of whole milk.

Method: Soak the almonds and dried coconut in water over night, and grind them both to a thick paste in the morning. Now, add milk, flaxseeds, and a pinch of cinnamon to it. Stir the mixture and pour it in a tall glass or in your protein shaker.


Blueberry Protein Shake

Are you bored of those limited options of flavour you have for your protein shakes? Try this blueberry protein shake for a change. Blueberries are a great source of vitamin C, and when paired with other protein-rich foods like almond milk and chia seeds, this natural protein shake can easily substitute your store-bought protein shake.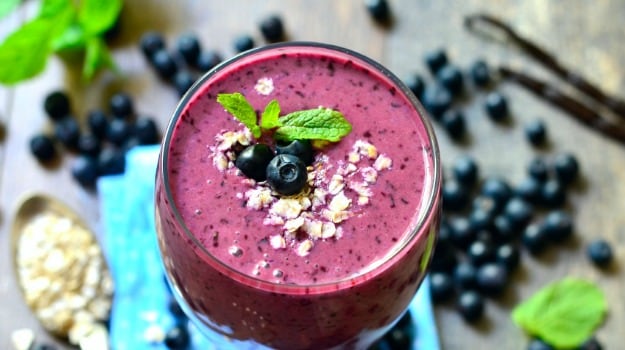 Ingredients: Half a cup of washed blueberries, 2 cups of almond milk, 2 mounting spoons of whole oatmeal, chia seeds and 1 tablespoon of raw honey.

Method: Add all the ingredients and grind them to a thick smooth paste in a grinder. Add some crushed ice to it and shake it properly. Pour it in your protein shaker and you are good to go.


Soy Milk-Strawberry Protein Shake

Did you know that combining soy milk with a low-fat food and some soy proteins can help you get rid of obesity? Yes, that's right. Moreover, it keeps your muscle mass in place. Additionally, soy milk is the perfect beverage for you to ensure better recovery post workouts.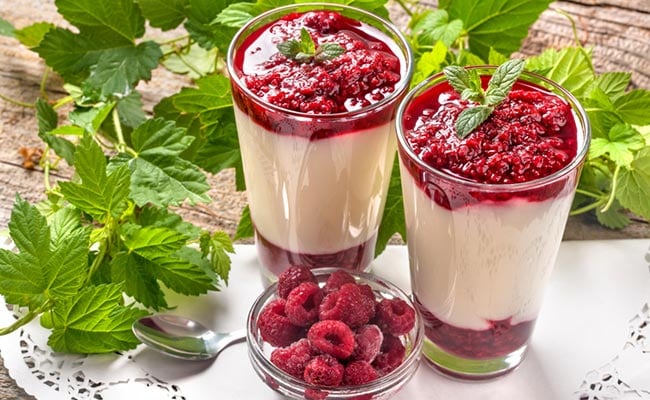 Ingredients: 2 cups of soy milk, 3/4 chopped strawberries, 1/2 tablespoon ground almond, 1 tablespoon ground melon seeds, 2 teaspoon cocoa powder.

Method: Mix all the ingredients into a grinder and blend into a thick smoothie. Now, pour it into your gym shaker. Add three ice cubes and drink up!


Vegan Berry Shake

Various studies have regarded berries as extremely healthy and indicate that they should be a part of your weight loss diet, owing to their high antioxidant levels. Toss them in your protein shake and have it post-workout.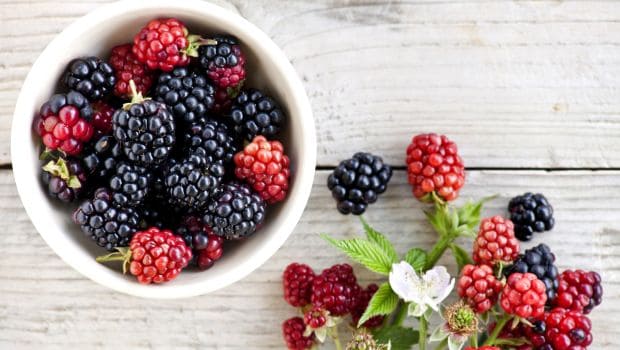 Ingredients: 5-6 berries of your choice, 3/4 cup of almond milk and one-third cup of silken tofu.

Method: Add half a cup of crushed berries with the almond milk and silken tofu to the blender. Add some chia seeds to it and blend it to a smooth mixture. Serve the shake with a topping of chia seeds.

Try these 5 healthy protein shake recipes that you can prepare at home with all natural ingredients. They not only improve your muscle mass but also help you lose weight.


Protein salads for weight loss: Here's is the list of 4 Homemade protein salads for muscle building and weight loss
Green Salad With Pita Bread And Hummus

Ingredients: 100 grams mixed salad greens, half sliced cucumber, half grated carrot, 2 tsp extra-virgin olive oil, 2 teaspoons vinegar, salt and ground pepper (as per taste), whole-wheat pita bread (toasted), and 15 grams hummus.

Method: Toss all the greens, cucumber and carrot in a large bowl. Sprinkle with oil and vinegar. Add some salt and pepper as per your taste. Serve with pita and hummus.


Citrus Chicken Salad

Ingredients: 200-250 grams cooked chicken breast (shredded or chopped), 30 grams baby spinach, 1 medium-sized orange sections, 30 grams whole kernel corn, 4 tsp white wine vinegar, 1 tablespoon mustard, 3 teaspoons fresh oregano, 1-2 tsp low-sugar, 1 tbsp salad oil, and salt and ground black pepper (as per taste).

Method: Toss chicken, spinach, oranges and corn in a bowl. Now, add vinegar, mustard, oregano, oil, salt, and pepper. Mix well. You may also freeze the salad for a few minutes before you eat it.


Classic House Salad with Chicken

Ingredients: 150 grams lettuce, 30 grams diced celery, 30 grams chopped radishes, 1 small sliced red onion, 50 grams diced cooked chicken breast, 30 grams cherry tomatoes, (halved), 30 grams sliced cucumber, 4 tsp fresh parsley leaves and 4 tsp vinaigrette.

Method: Take bowl and toss all the ingredients in it. Mix well and serve.


Citrus Lime Tofu Salad

Ingredients: 60-70 grams mixed greens, 50 grams roasted vegetables, 50 grams roasted tofu, 2 tsp pumpkin seeds, 4 tsp vinaigrette.

Method: Toss all the greens, veggies, tofu and pumpkin seeds in a bowl. Sprinkle vinaigrette over the salad just before serving.




Disclaimer: This content including advice provides generic information only. It is in no way a substitute for qualified medical opinion. Always consult a specialist or your own doctor for more information. NDTV does not claim responsibility for this information.
About Shubham BhatnagarYou can often find Shubham at a small authentic Chinese or Italian restaurant sampling exotic foods and sipping a glass of wine, but he will wolf down a plate of piping hot samosas with equal gusto. However, his love for homemade food trumps all.