Whether you chew it or gulp it down, proteins are the undisputed rulers of the fitness world. For many of us today, protein shakes are an integral part of our daily lives. Protein bars and powders are no longer limited to fitness freaks or athletes, as was commonly perceived in the past. You can include them in your diet to load up on your daily quota of protein. Depending on what your goals are, they can help you achieve them by meeting your individual targets.Many believe that when you start your fitness regime, protein shakes are what play the most important role in crafting your body. Trainers advise you to have a shake after a good workout session, as one of its main roles is to help repair the wear and tear of the muscles as well as maintain them, so it is crucial for recovery. A recent study suggested that having a protein shake at night is more beneficial as it helps the body to work on the muscles when you are asleep. While there are others who swear by the fact that having it first thing in the morning is what works best for the body. All I can say is that to each his own, but there is one thing you must remember – like all good things, don't overdo it!
80% Indians Suffer from Protein Deficiency, Reveals Survey
How it All Began
The concept behind the protein shake was to provide the athlete or consumer with a quick remedy for the repair of muscles that had been worked up or damaged during an intense weight training session. This could be achieved by using dried concentrated whey powder as this was both efficient and convenient than having to eat high protein foods immediately after.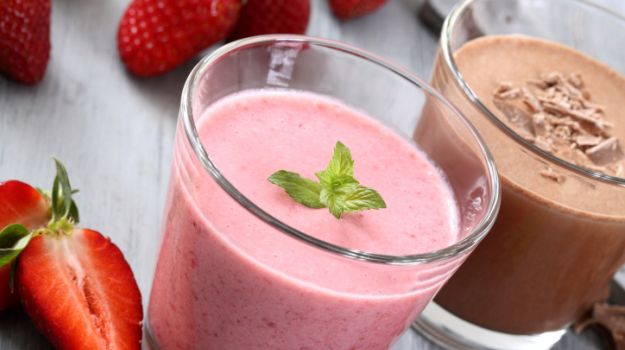 However, today, proteins are marketed and advertised for all ages and body types. They come in an extensive range with specific functions and should not be under estimated. The trick is to know your body's daily protein requirement and whether what you eat throughout the day meets that or not. If you are vegetarian, there are enough options for your protein dosage and the same can be said for those who are old and ailing or recovering from an illness. Having extra is known to be over bearing and heavy for your body's normal functions thereby putting pressure on the liver and kidneys, and that is something you do not want to do. So be smart about how much you consume. You must keep in mind your age, weight and daily activities. The main problem is that the unused protein tends to break down in the blood as acidic by-products which cause several health issues later.
High Protein Diets May Lower Blood Pressure
The Controversial Supplement
Very recently I read an article about complete outrage followed by protests against an advertisement of a bikini- clad model promoting a protein supplement. Apparently she had achieved her goal by using this protein powder and her image was not altered by modern technology. What triggered such as unexpected reaction is arguable. For some it was unrealistic while for others, it was stress inducing. The Protein World however, firmly stood their ground stressing that having a lean body is what many aspire to do, and to loose a little weight, get fitter and healthier. What's wrong with that? Taking a supplement helps in achieving your goal significantly.
Why You Should Eat More Protein
The World Today
Whether it is by losing weight, eating right or exercising, everything points in one direction - health and well-being. While being committed to your goal, you cannot undermine the role of eating right. The right balance of protein, carbohydrates, healthy fats etc. along with a strict exercise regime contribute to a fitter you.Protein powders have been known to taste foul. Now, given the sale projections, several top brands have reformulated them so that they mix better and taste good. They are also available in the markets in numerous flavours. If you don't have the luxury of making your protein shake, you can buy a bar and just eat it!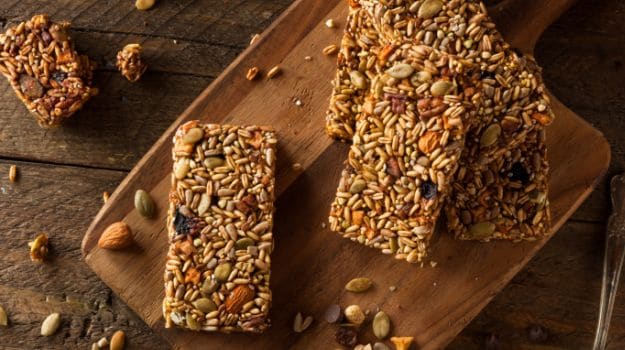 One cannot undermine the impact detox smoothies containing protein powders promoted by Hollywood stars have on us. It is not a fad. Drinks made from protein powder give us extra energy and that is exactly what we all are looking for given out hectic lives. It is a quick- fix.There are so many different types of proteins today – from whey, casein and soy to organic brown rice and hemp, the list goes on and on. Most are water soluble and complete with all the amino acids necessary for our dietary needs.
8 Protein-Rich Foods to Gorge On
Why Protein Powders?
Given the quality of what we eat, most youngsters today require more protein, especially those who work out religiously. The body needs enough for both the workout as well as for growth and development.If your goal is to increase your lean muscle you definitely need more protein. If you are training for a marathon it is something you will need to incorporate in your diet. When recovering from an injury, protein is the one thing that will aid in healing. Being a vegetarian, your diet can lack in many protein sources like meat, chicken, fish, and sometimes dairy and eggs. So, a basic supplement is a good idea.
Protein Snacks: The Smart Way to Keep a Check on Obesity in Kids
Here's a quick recipe for a protein shake:1 cup milk
1 banana
1 tsp coffee
1 tbsp peanut butter
1 scoop chocolate protein powder
Method:
Put all the ingredients in a blender and blend well for a minute. Enjoy!
Whey Protein Can Help in Controlling Blood Sugar
Disclaimer:
The opinions expressed within this article are the personal opinions of the author. NDTV is not responsible for the accuracy, completeness, suitability, or validity of any information on this article. All information is provided on an as-is basis. The information, facts or opinions appearing in the article do not reflect the views of NDTV and NDTV does not assume any responsibility or liability for the same.