If you have partied in North India, or even gone out with friends for a few drinks, there is a good chance you would have heard the term 'Patiala Peg' being used. Accompanied by loud banter and an attempt to outshine or exhibit bravado, the Patiala peg has come to signify more than a measure of whisky, it is almost a sign of 'masculinity' in Punjab. The rough volume of a Patiala peg is around 120ml. This is roughly four 'smalls' or two 'large' drinks in colloquial terms. However, the typical way to measure a Patiala peg is to hold your index finger and little finger parallel to the side of your glass and pour till that level. The measure of index and middle finger is also acceptable.
Does it only refer to whisky?
Always. Patiala pegs are only requested when you're drinking whisky. It is not common to ask for one when you prefer vodka or other spirits. It is usually had on the rocks or with some soda and ice.(Also Read: Whisky 101: How to Drink Whisky Like a Pro)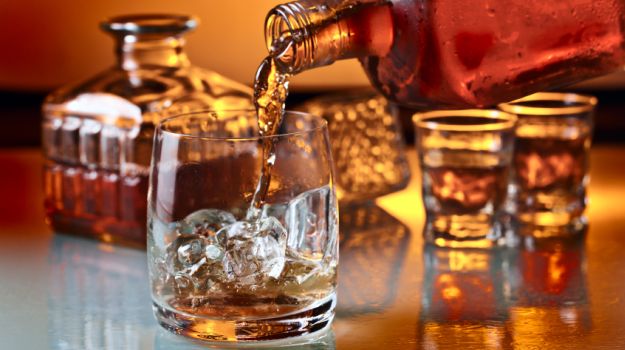 Why is it called a Patiala peg?
There are multiple theories on this, all of which revolve around Maharaja Sir Bhupinder Singh who ruled the princely state of Patiala from 1900 till his death in 1938. An enigmatic personality who came to rule when he was merely nine years old, Maharaja Bhupinder was a fierce warrior, a man with fine tastes. It is said that he had 365 women (queens as well as concubines) in his palace. He also owned more than 27 Rolls Royce cars and the famous Patiala Necklace which had 2930 diamonds including the world's seventh largest called De Beers. The founder of State Bank of Patiala, he lived life king size.
Nitin Tewari, Head Mixologist at Delhi's EkBar agrees that there are many theories but this is the one that he shares when he conducts bartending trainings: It is believed that the Maharaja had a polo team that consisted of legendary Sikh warriors like himself. He invited the Irish team called Viceroy's Pride for a friendly tournament of 'tent pegging' (a game where players on horseback have to collect small objects with their spears). When the Irish team arrived, all as imposing as their Sikh counterparts, the home-team got nervous. So, in the feast preceding the day of the match, the Maharaja ensured that the drinks served to the Irish were enormous. As can be expected, the Irish team woke up groggy and did not play their best. When they went to the Maharaja to complain about their drinks, he famously replied, "Yes, in Patiala our pegs are large!"(Pickle Juice Shot: The Brilliant Pairing of Whisky and Pickles)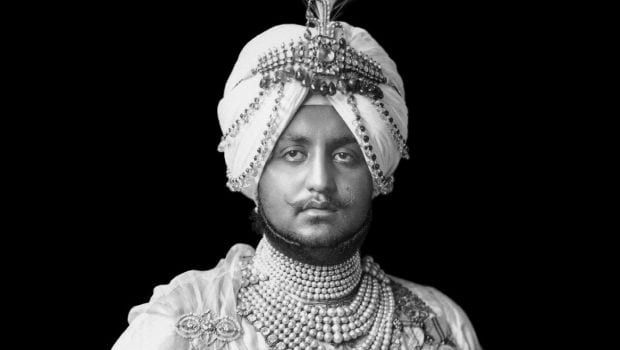 Photo Credit: wikipedia.org
Varun Sudhakar, Reserve Brand Ambassador for Diageo agrees with this story, however, he also pulls out the references to this in Captain Amarinder Singh's (Chief Minister of Punjab and the grandson of Maharaja Bhupinder Singh) biography which says that it was actually a cricket match against the Irish and not tent pegging.
This is the most popular story but there are others doing the rounds as well. Local descendants of people who frequented the Maharaja's courts in the days gone by, say that the peg is actually something completely different. The Maharaja loved a good party and threw many. However, he was always tardy and never reached his own party on time. The guests could not leave till he came, and thus had to keep drinking. The smart ones, however, put a white napkin around their glass and 'sipped' an empty glass all evening, so that they could work early the next morning.
The last theory refers to similar parties thrown by the Maharaja but instead of pouring drink after drink to keep themselves entertained while they waited for him, people would just pour one enormous peg and sip it all evening. Thus, the term 'Patiala peg'.
Do people still ask for a Patiala Peg?
Varun suggests that it is more of a Delhi and Punjab phenomenon, rather than something he came across in Mumbai or elsewhere. However, it is never used in a cocktail, Nitin insists, as it is way too potent.
Whatever be the origin of the term, is it incredible how it has found a place for itself in colloquial English. Fodder for great conversations (the story, I meant, not necessarily the drink itself), Patiala peg continues to fuel our fascination with the glorious reign of Maharaja Bhupinder Singh and his colourful ways.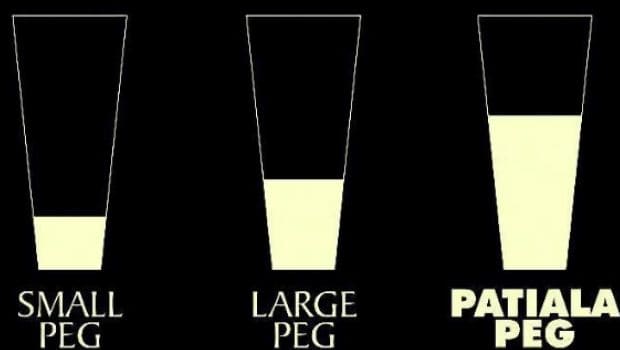 About the Author:
Harnoor Channi-Tiwary is a marketing specialist who wandered into the world of writing and never left. For more than a dozen years, she has been writing about food and travel. Harnoor steered the editorial direction for NDTV Food till January 2017 as Head (Content) prior to which she worked with Marryam H Reshii on the Times Food Guide 2014 and authored an e-book amongst other notable works. She blogs at TheThoughtExpress, tweets as @HCdines and now lives in Singapore with her husband and six year old daughter (who's first word reportedly was 'yummy' and not mummy).
Disclaimer:
The opinions expressed within this article are the personal opinions of the author. NDTV is not responsible for the accuracy, completeness, suitability, or validity of any information on this article. All information is provided on an as-is basis. The information, facts or opinions appearing in the article do not reflect the views of NDTV and NDTV does not assume any responsibility or liability for the same.