Milk plays quite a vital role in our lives, thanks to it health promoting properties. Other than cow's milk, nut milk like almond milk, soy milk and others have become a rage amongst vegans and people who are lactose intolerant. Interestingly, rice milk has also come to the forefront and is believed to be yet another substitute for cow's milk. For people who are vegan or lactose intolerant, rice milk is a great option to try out after nut milk. This dairy-free variety of milk is made with rice and is known to be low in fat and makes for a good substitute for other forms of milk. So, what really is rice milk and how is it made? Also, can we make it at home? We have all the answers you are looking for.What is rice milk?Rice milk is form of milk, just non-dairy; therefore it is often recommended for people who are lactose intolerant and vegan. It is made with boiled brown or white rice and is unsweetened. However, commercially it is mostly sold with added flavours and sweetness. Rice milk is slightly foamy and similar in appearance to other form of milks. It is said that rice milk is lighter than cow's milk; however, it may not be as nutritious as cow's milk.
(Also read:
Should You Boil Milk Before Drinking It?
)
Is it any healthy?
As compared to cow's milk, it may be lighter, but has more carbohydrates than the latter. It doesn't contain as much calcium or protein as cow's milk. Therefore, most commercially sold rice milk brands fortify the milk with calcium and protein along with vitamin B12, vitamin D and iron. Calorie-wise, rice milk is lighter therefore; it may prove to be good for people looking to lose weight.
Can rice milk be made at home?Yes! Rice milk can be prepared at home without the addition of any preservatives and sugar, which automatically makes it a healthier substitute. Of course,it may not have a longer shelf life, but will surely work wonders who believe in having mostly home-cooked food. It is easy and inexpensive to make; the only drawback is that it may not contain as many nutrients.
Here's how you can make your own rice milk at home
While commercially rice milk is made by pressing the rice through a mill using diffusion to strain out the pressed rice, rice milk is made at home using rice flour or cooked rice. It is blended and then strained. All you need to do is to soak the rice grains for a few hours and then, cook the rice in large volumes of water. Once cooked, blend the rice until it becomes a smooth paste. Now, strain the blended mixture using muslin cloth allowing the smooth milk to drain through the bottom. Once you have got all the milk from the mixture, just refrigerate it for over 3 to 4 days or consume as and when you like it. If you wish to add any flavour, be it chocolate or strawberry or any other, just add them before blending.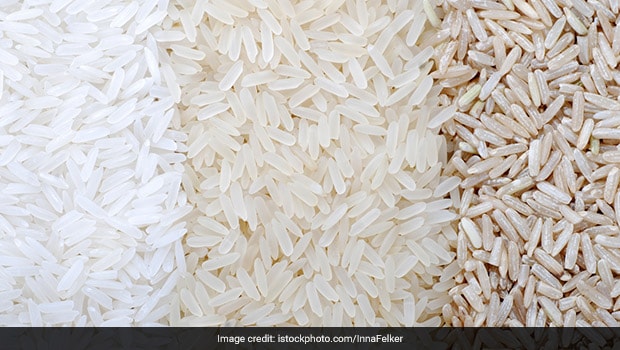 commercially rice milk is made by pressing the rice through a mill
You can make smoothies with it, cheese sauces, baked goods and what not! Rice milk is got to be the new vegan rage.