For most of us, dairy milk is a way of life. We have grown up relishing its many avatars –
lassi
,
dahi
,
chaas
,
ghee
,
kheer
,
kulfi
, and the like. And as much as we may swear by its health benefiting properties, there are a considerable number of people who are allergic to its primary component 'lactose', and then there are some who stay away from it due to choice – Jains and vegans. So without the luscious, smooth liquid, how does one make sinful desserts or rich Indian curries? Here's introducing nut milk – the perfect alternative to dairy milk.Nut milk is the extract from ground nuts – almonds, pistachios, cashew nuts, peanuts, walnuts, hazelnuts, coconuts etc. The process of obtaining the milk is quite simple. The nuts are left to soak in water overnight; they are then blended and filtered by squeezing the liquid from the nut meal. It can be stored in the refrigerator for up to three days.
(The Nutty Affair: Which Nuts Should You Have Daily and How Many?)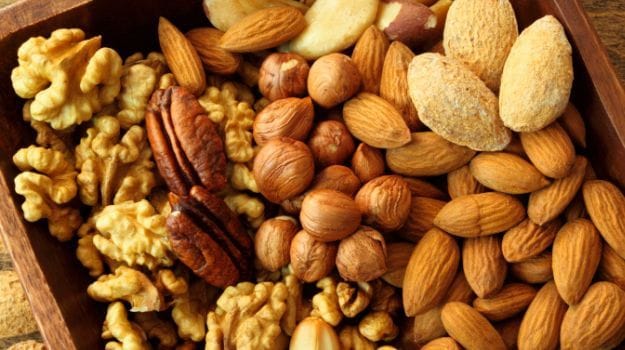 (The Walnut Diet: Regular Dose of the Nut May Help Slow Cancer Growth)
Not as new as you think
For the urban world, nut milk maybe a new concept with it being called the "best new thing" and food enthusiasts across the globe using it to recreate traditional milk-based recipes. But in practice, nut milk has been common since the medieval times. It is said that in China, people were fond of finding new methods of obtaining milk other than dairy milk. This led to the making of soy milk, rice milk as well as nut milk.In Europe too, desserts such as frumenty and blancmange were made with almond milk. Frumenty is a porridge-like pudding primarily made with cracked wheat and almond milk, while there are also variations to the recipe which make use of currants, saffron, orange flower water and even eggs. It was a common inclusion in festive menus and traditionally served with venison dishes. Blancmange on the other hand, is a wobbly custard-like, French dessert made with almond milk and sugar, and thickened with gelatin or corn starch. The British gave a spin to this recipe by including shredded chicken and rice and called it the blancmanger. The Greeks too, made a dish called
tarhana
of cracked wheat and fermented nut milk.
(10 Best Indian Dessert Recipes)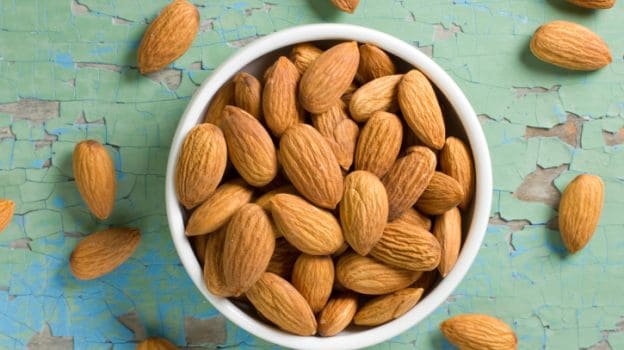 (10 Best Sweet Recipes)
Nuts about it
Different nuts have different properties and flavours and as such they open doors to numerous creations. Mayavi Khandelwal, a Mumbai-based vegan who switched to nut milks in an attempt to reverse her diabetes and hypertension says, "I use different nut milks for various preparations such as almond milk for cold coffee, peanut milk for curd, coconut milk for desserts, etc." She also makes ice creams and mayonnaise with nut milks.LA-based Tess, who is addicted to cashew nuts, in her popular blog The Blender Girl says, "Raw cashew milk is smooth, rich, creamy and buttery; it has a nutty flavour that makes it ideal for smoothies and soups. The best thing about making raw cashew milk, like macadamia milk, is that it is much quicker and easier to prepare than almond milk, or some of the other raw milks as it blends very easily into a buttery, smooth texture."Chef Nira Kehar of Delhi's much loved restaurant Chez Nini, that shut shop last December, had used cashew milk to create a pasta dish for a dinner at James Beard House. The dish comprised finger millet gnocchi with salt and pepper mackerel fillet in cashew nut milk and raisin oil.
(Nuts and The Festive Season)
Pastry Chef Jordi Roca of Spain's highly acclaimed restaurant El Celler de Can Roca won many hearts when he used pine nut milk to create a stunning terrine that was topped with candied pine nuts.Hazelnut, a prized possession in most kitchens is an excellent source too. Lithuania-born Gintare Marcel in her blog Gourmantine says, "Hazelnut milk is one of those rare, but wonderful treats, undeservingly trailing far behind in popularity to almond milk. While the subtle taste of almonds often mellows out and can be barely felt once milk is made, hazelnuts on the other hand, hold their flavour grounds firmly, and if the milk is made thick, cream like, it's more of a dessert than just a casual nut milk."Kimi Harris in her blog The Nourishing Gourmet says, "Hazelnut milk can be a little finicky about separating when heated, but somehow they make it work for a delicious nutty "paleo-friendly" latte!"Peanut, on the other hand, is an Indian favourite and popularly used across various cuisines. My mother cooks a special chicken curry using peanut milk and a paste made of saunf (fennel). The combination works brilliantly and the result is a rich, creamy and flavourful curry.
(10 Best Indian Chicken Curry Recipes)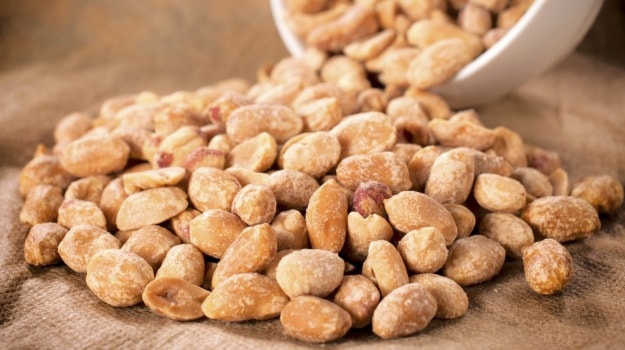 (Recipe: Vegan Almond Milk)
Pistachio is an important ingredient in Middle East and Indian cuisines. What makes the nut an absolute treat is the distinctive flavour that lends richness to desserts and sweet treats like baklava, burfi, etc. And the milk obtained from it is rich in flavour too.Lauren Rothman, a Brooklyn-based blogger in an article on Serious Eats had said, "There's something about this pistachio milk that's extra-indulgent. When puréed and strained—even before it's perfumed with vanilla and exotic-tasting ground cardamom—the pale green milk smells just like rich pastry cream. Once those extra ingredients are added and the pistachio milk is chilled, a sip is immediately transporting, it's a distant cousin of the much-loved Indian dessert kulfi."
(Recipe: Badaam ka Sharbat)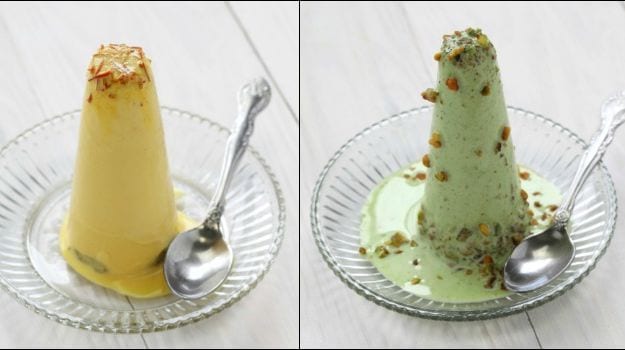 With many people across the globe going all out experimenting with nut milks, the dairy-free revolution surely seems to be on a fast track.