It's that time of the year when delicious and soulful food can be spotted almost everywhere. Festivities, celebrations and good food go hand in hand. Be it Christmas parties or family get-togethers, a delightful spread is always waiting for the guests to feast on. From main course to dessert, there are many dishes that are an absolute must during this festive week and some are even customary for Christmas eve. Some delicacies like plum cake and gingerbread men cookies are traditionally prepared during this festival. There are many variations to it and you can always experiment with different ingredients. So here's a list of Christmas dishes that you must go for before bidding adieu to 2017!
Fruit and Plum Cake
If you're planning to host a Christmas party at home, then
plum cake
is a must. When it comes to plum cakes, there are many varieties to it. However, the traditional fruit cake which has rum in it is perfect for a tipsy Christmas eve in this nippy weather. The dry fruits are soaked in rum or brandy for months which gives the plum cake a slightly bitter flavour and dense texture. It is just impossible to resist the piquant aroma of Christmas plum cake which sets the mood and tone of the Christmas party. Serve this fruit and plum cake as a dessert to your guests and give your Christmas feast a classy ending.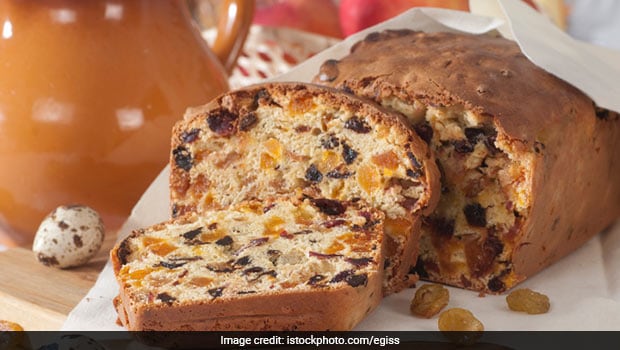 If you're planning to host a Christmas party at home, then plum cake is a must.
Cheesy Chicken Casserole
Cheesy Chicken Casserole is perfect if your friends are coming over for a
Christmas dinner
. It is one of the most popular chicken recipes across the world, which is not only filling but is apt for large social gatherings. The sight of watching warm cheese oozing out of the casserole with every serving you take is above all. It is a quick Christmas speciality which won't take much of your time and effort. Customize it with veggies of your choice and you're done for the day.
Eggnog
Eggnog
is a traditional Christmas beverage which is made using milk, sugar, eggs, and alcohol. It can be made without alcohol too, which makes it perfect beverage for gatherings that include non-drinkers too. Other spices like cinnamon and nutmeg are added for that extra flavour. You can also add vanilla to it as it compliments its creamy texture. Serve it to your family and friends and make the most of this festive season.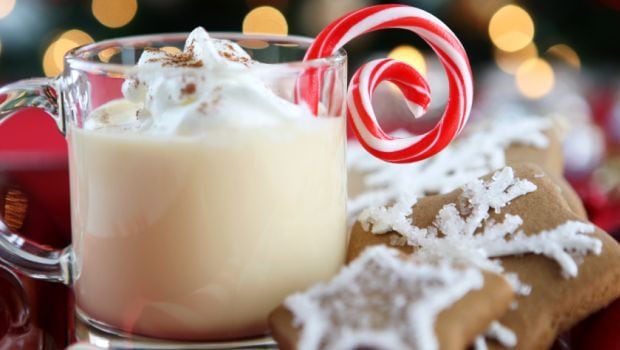 Eggnog is a traditional Christmas beverage
Gingerbread Men Cookies
Gingerbread men cookies are traditionally eaten during Christmas and owe its origin to the American cuisine. Apart from being super-delicious, these cookies are a hit among the kids. So, if you have picky eaters at home, then bring these cookies to your rescue. You can experiment and bring many variations to it by adding chocolate, oats and more. Decorate these crispy cookies with icing and impress your guests with your culinary skills. You can also use these edible gingerbread men for decorating the Christmas tree at your place.
So, now that we've shared with you a list of traditional Christmas dishes that are sure to add magic to your Christmas party, put on the chef's hat and get going!