Oil is an essential and inevitable part of everyday cooking. From sauteing vegetables to adding
tadka
to curries,
oil
has a vital role to play. It is a general practice across Indian kitchens to 'save' the oil leftover from frying
pakodas
or
pooris
. This oil is later re-used for deep-frying or used for
tadkas
or making
paranthas
. In some homes, the same oil is used again and again over weeks and months. Re-using cooking oil may change its chemical compound, consequently making it more harmful for the body. How safe is this practice, and can this oil really be re-used? Read on as we deep-dive to find the answers.
According to the book Diet & Nutrition, A Holistic Approach by Rudolph Ballentine, overheating or re-using oil changes fats causing, for example, what is called polymerization. Simply put this means that the structure of the fat molecule is altered. This forms new compounds which are less useable, handled by the body differently, and which may be, in some cases, harmful.
What Happens When You Use the Same Oil For Cooking Again and Again?
According to our expert Nutritionist Dr. Anju Sood, "cooking oils should never be re-used as they turn rancid and increase the trans-fatty acids which are extremely dangerous for your health. Especially, avoid re-heating cold-pressed oils as they have low smoking points. Vegetable oils like mustard oil, rice bran oil, canola oil can still be used just once, but I would still recommend avoiding as much as possible." As you re-use the oil, it can create free-radicals which are harmful for the body in the longer run. These free radicals can be carcinogenic, which can take a toll on your body. Re-using oil has also been linked to an increase in bad cholesterol levels in the body, eventually blocking the arteries. Some of the other health hazards may include acidity, irritable throat and heart disease.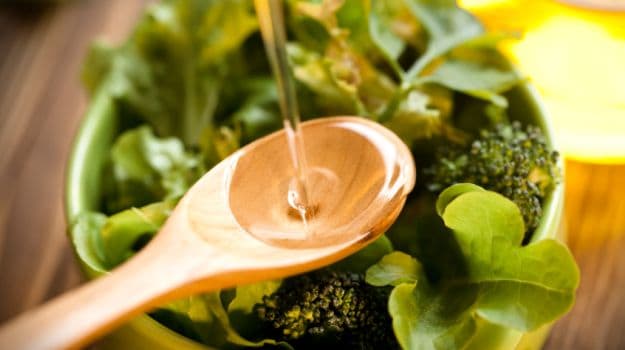 Re-using cooking oil may change its chemical compound​
How Many Times Should You Re-Use the Cooking Oil?
As per renowned nutritionist Dr. Rupali Dutta, "If you want to re-use your oil again, do not heat it at the smoking point. Say, if you are frying some food and have brought the oil at smoking point, ensure that you do not use it for frying again. Use for other purposes like tadka or sauteing which does not need the oil to reach its smoking point."
It is imperative to understand and know the temperatures at which oils begin to decompose. Heating oil to a point where it produces smoke fumes may make it rancid. One of the hazardous things is to allow the oil to spoil to the point where it produces undesirable flavours and odours. When oil is spoilt, it becomes dark and thick. Therefore, there are no recommended number of times you can re-heat cooking oils, just be careful of the indications your oil is giving. The best thing to do is avoiding re-using leftover oil as much as possible.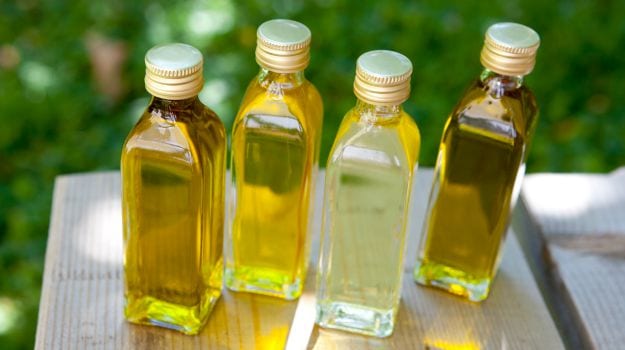 It is imperative to understand and know the temperatures at which oils begin to decompose​
What Should Be Done With the Leftover Oil and How to Check if it is Safe to Use?
Dr. Rupali suggests some tips to keep oil safe and check if it can be re-used again:
1. If you want to preserve the oil, first let it cool down, then filter all the food particles from the oil and store it in an air tight glass container. If you do not filter the particles, chances are your oil may get rancid as you cook.
Seal the container and store it in a cool and dry place and consume it within a month's time.
If you are looking at re-using the oil again, check for its degradation. Some of the signs of degradation may include foam on the surface, a rancid odour, thick texture and a dark and murky appearance.
If you happen to start heating the same oil and it smokes before it reaches the desired frying temperature, it may not be good to re-use.
Lastly, make sure you are careful about how much oil is being used in the first place, so there isn't too much left over anyway. We often pour in a few extra ladles knowing that it could be used 'next time'.
Reduce wastage and keep your health in check with these handy tips.