Jams and marmalades
are usually perched atop our tables at
breakfast-time
to canoodle with bread and toast, but then are put away for the rest of the day. If you are a pastry cook, you may bring them out to put in your sacher torte, linzer torte and
Swiss rolls
. But that's it - the rest of the time, they languish in the fridge. But there is no need for such step-motherly treatment - there are plenty of interesting things you can do with jams and marmalades.
1. Add it to Meat Dishes
This may come as a bit of a surprise, but jams and marmalades taste pretty marvellous when combined with chicken or pork. Chicken and citrus flavour taste delicious together, so when you amp up that citrus note with a concentrated blast of flavour via marmalade or jam, you can really turn the flavour up. Toss the chicken in a pan or roast it with garlic, coat with marmalade, and then cook. You will get a sticky-sweet-crunchy glaze that will lift your simple chicken dinner into something special. You can use them as marinades, a glaze for your meats, stuffing for your chicken or pork or in your gravy or sauce.
Note: Peach jam goes pretty well with pork.(Looking for interesting jams and marmalade to spruce up your cooking? Shop now!)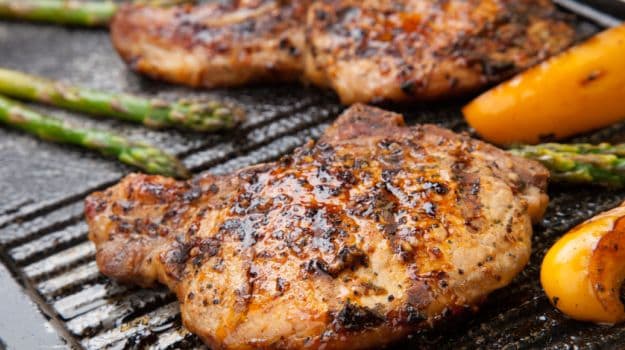 2. Spruce Up Boring Veggies
No, really. Have you ever tried using a jam or marmalade to douse the acrid flavours of broccoli or Brussels sprouts? This is especially useful for children who just cannot abide by the taste of certain vegetables or even as a fancy starter for a party. Lightly fry the broccoli or the sprouts, then coat them with jam (say, a fig jam) and a little caramelised onion and/ or chopped bacon, and you'll find that the plate will be licked clean.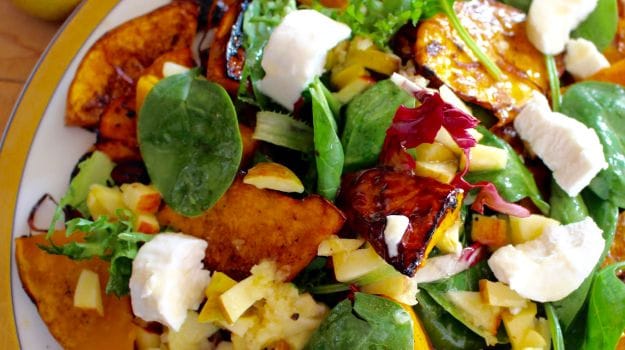 3. In Salad Dressings
You have a heap of leaves, waiting to be dressed and eaten for your healthy lunch. So you toss together a little olive oil and vinegar for your vinaigrette dressing. But it's still so blah! You add a few herbs, perhaps some chilli flakes...still kinda meh. I suggest that you sweeten the pot by stirring in some jam or marmalade; it will cut the acidity and tang of the vinegar and completely transform your boring old salad.(Buy vinegar and a whole range of aromatic seasonings on SmartCooky)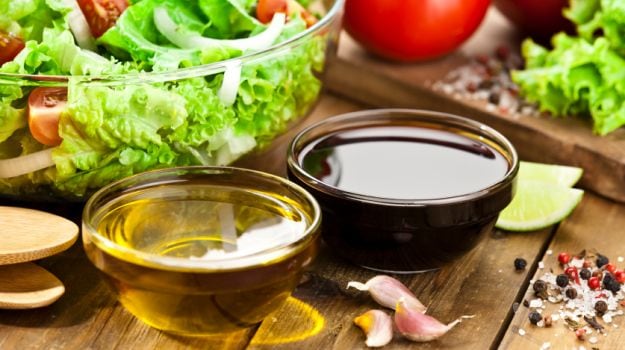 4. As a Syrup
Now here's a neat little trick I learned online. Take your jam or marmalade and add it to a saucepan on medium heat. Add in a little water and mix and mix and mix until you get a smooth, syrupy consistency. Now that you have this syrup, you can pour it on pancakes and crepes, on plain ole vanilla ice creams, or pour over a plain cake as a simple glaze. You can also completely melt a store-bought ice cream and blend it with the syrup for a completely transformed treat. Vanilla of course, works well as a blank canvas, but you can try any other flavour combinations. I've done a coffee and marmalade one that tasted very good together (but then coffee and orange is a classic pairing, after all) and a salted caramel and strawberry jam pairing. Let your taste buds guide you.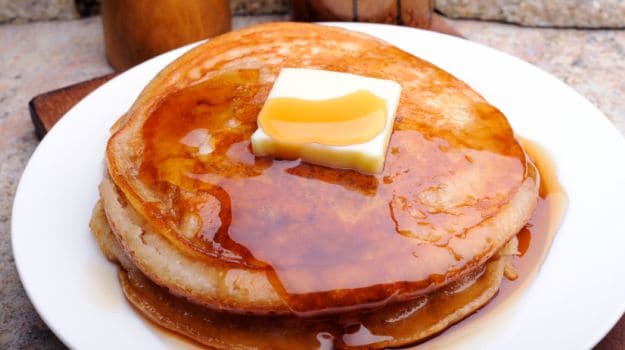 5. In Tarts, as Teatime Treats
A bunch of people are turning up for tea-time and your tried-and-tested pakodas just won't cut it. Then again, you don't really have a lot of time to prepare something fiddly and time-consuming. May I suggest a simple jam tart? Use store-bought pastry of whatever kind you like - tarts, tartlets, shortcrust pastry, puff pastry whatever and then scoop in any kind of fruit jam, with a squeeze of lemon juice to cut the tooth stinging sweetness of the condiment. Some freshly cut fresh fruit would be a nice touch, as well, and if you like, you can gussy up the pastry further by topping with chopped nuts, and maybe even a hint of vanilla essence. Just make sure that it isn't a hodge-podge of flavours - experiment until you are satisfied with one cohesive dish.
(Add organic and quality oils and fats to your regular cooking. Shop now!)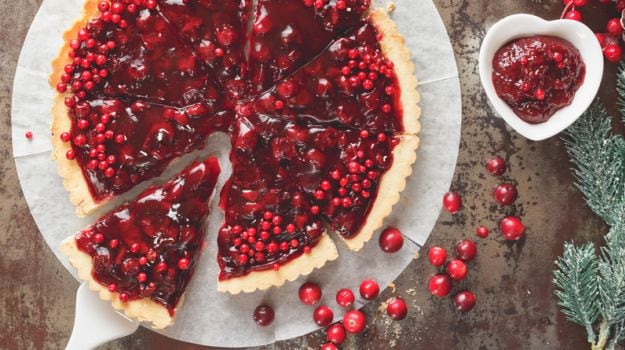 6. Sandwich Fillings But Done Differently
What's the big deal about that, I hear you ask? Everybody knows how to make a jam sandwich or even a peanut butter and jelly sandwich, that American staple. Well, here's what you do. Take your regular cheddar cheese sandwich. Add jam. Toast until the cheese is golden and melted. Or take some brie, add fig or pear jam, and eat with crusty bread. Or take gouda instead. Add jam. Add prosciutto. Or take mozzarella. Add arugula and berry jam. Or take a PB & J and add bacon or turkey slices. If you're craving something really decadent, paint some oil or butter on both sides of the bread and fry in a saucepan, until crisp and the cheese inside is bubbling hot. Add a little avocado with feta cheese and jam on toast. Eat. And know the difference.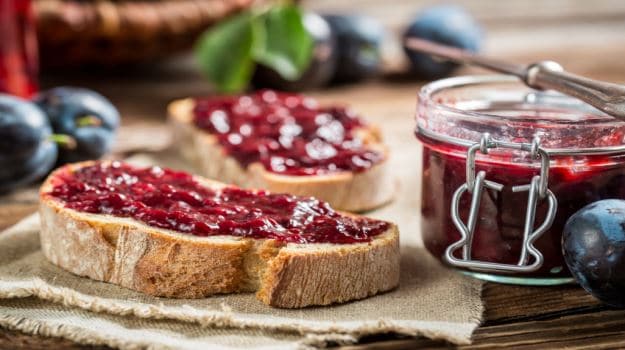 7. As Puddings
A little jam or marmalade can instantly perk up even the most boring cakes and puddings. If you have a plain sponge cake that has just been stowed away, slice it in half and slather some jam or marmalade on it, then put the two halves together and eat. Take some thick yoghurt, run a little jam through it and then freeze it, top with fresh fruit and serve as a healthy dessert (or breakfast). You could even make a classic Brit pud - gooseberry fool - by adding fruit jam to whipped cream and swirling it through. Of course you can substitute the gooseberry for any sort of fruit jam. Squirt a little brandy on it and there you go. A simple and delicious pudding.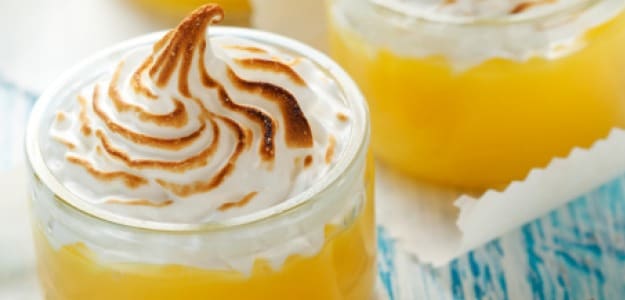 About the Author:
Meher Mirza is an independent writer and editor, with a focus on food and travel. Formerly with BBC Good Food India, she loves anime, animals and artsy things but also comics, technology and death metal.
Disclaimer:
The opinions expressed within this article are the personal opinions of the author. NDTV is not responsible for the accuracy, completeness, suitability, or validity of any information on this article. All information is provided on an as-is basis. The information, facts or opinions appearing in the article do not reflect the views of NDTV and NDTV does not assume any responsibility or liability for the same.