The workout trends in the world of
fitness
are changing every day with the growing craze for fitness routines that are challenging yet fun. People want workouts that not only work on their muscles and get them in shape but also are engaging and fun to do. We will be seeing some unique
workouts
in 2017 that cater to the demand of fitness enthusiasts and newbies alike.
Aerial Yoga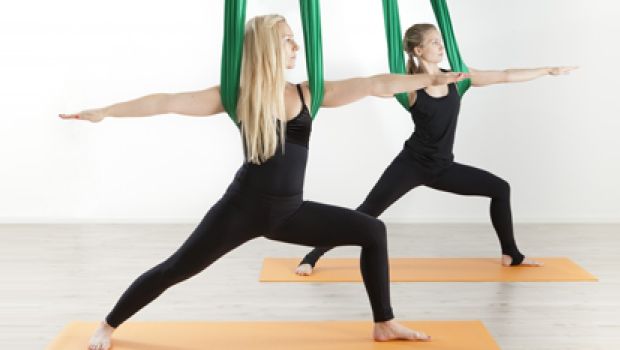 Aerial
yoga
is a form of yoga that combines traditional yoga and the fundamentals of acrobatics. It gives practitioners the room to stretch, use the upper body strength, build power and improve the level of flexibility with the use of proper techniques and a hammock. Developed by the former gymnast, Chris Harrison and based on the theory of counter-gravity, this particular form of yoga combines Hatha Yoga with other forms of
exercises
and medical science. Aerial yoga might seem intimidating at the beginning, but with the help of a trained aerial yoga practitioner, you can get numerous health benefits.
Body-Weight Training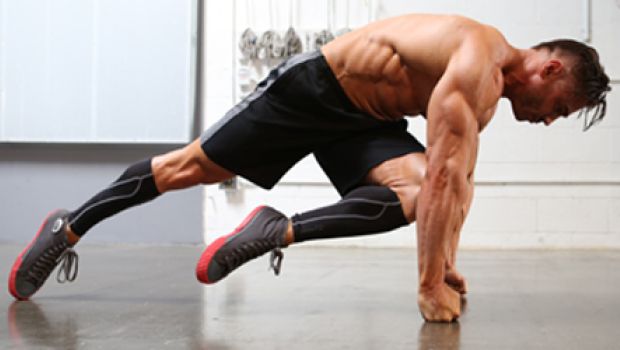 Body-weight training is a compilation of super efficient workouts that help burn off excess body
fat
faster and yield a better and fitter body. There is more than one reason why body weight exercises should be considered as a key component of one's workout regime. Workout sessions that include body-weight training include HIIT (High-Intensity Interval Training), TRX, boot camp training and circuit training. Tabata workouts are meant to strengthen and tone muscles, increase flexibility, and improve balance.
Power Yoga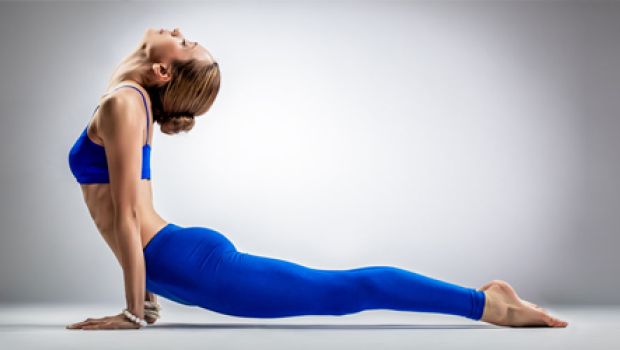 Power yoga is a series of intense yoga that includes fitness-based vinyasa practice. With fast paced yogic moves that have been derived from Ashtanga Yoga, this type of yoga helps develop strength, flexibility, and balance. This is often reckoned as an advanced fitness approach to vinyasa yoga. Shedding the barriers of conservative traditional practices of yoga, this yoga has a modernized approach towards fitness and time has proved that people are considering it as one of the essential sessions in modern clubs and gyms.
Bokwa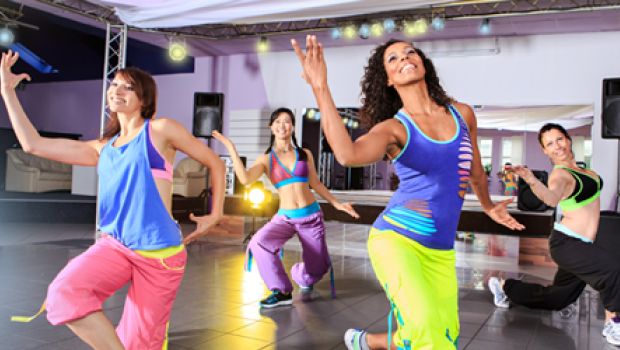 With roots in South Africa, this calorie-torching cardio based dance workout combines the steps of hip-hop and aerobics, making people draw letters and numbers while moving their body to the upbeat music. Introduced in Los Angeles in 2012 by fitness instructor Paul Mavi, this fitness style has won million hearts all over the world. The amazing part about Bokwa is that it is easy to adapt, fun to practice and an ideal workout to burn more calories.
Body Combat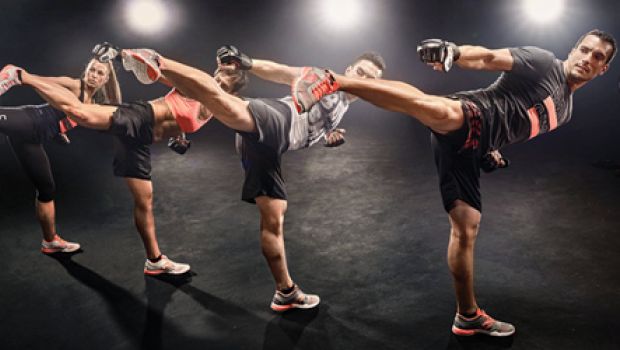 Inspired by the fundamentals of Martial Arts, this intense cardio workout is taking the fitness world by storm for its powerful calorie burning effect. This high-energy training program incorporates the disciplines of Boxing, Tai Chi, Karate, Tae Kwon Do, and Muay Thai and ensures that you burn maximum calories. Apart from being one of the best ways to learn defensive moves, it also ensures all the muscles of the body work. The moves that dominate this particular training session includes side kick, front kick, hooks, jabs, stance and guards and uppercut.
Aqua Zumba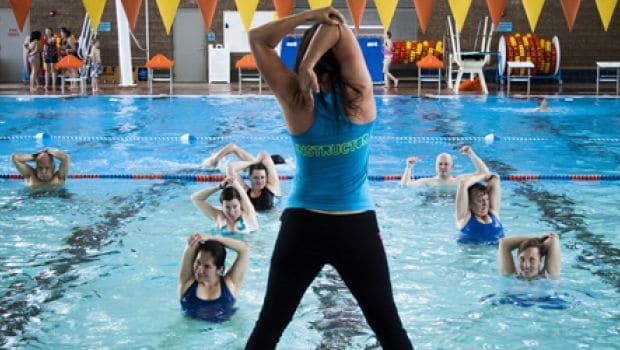 How many of you swear by the amazing mental and physical benefits of Zumba? We know, there will be hardly anyone who doesn't love to shake a leg to the groovy tunes! Now, add some splash of water to it to make it even more fun. This Zumba workout is done in water with the moves being a little slower but more intense than the regular Zumba workout as water works as a natural resistant. This water based invigorating body toning workout combines fun with fitness in a way that can motivate even the unfit person to join in the class.
Crawling Workout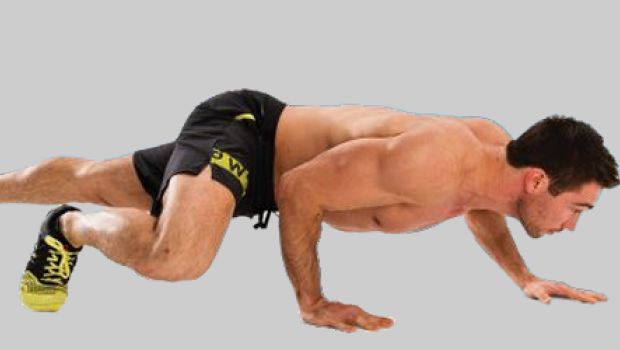 Inspired by the movements of animals and babies, crawling workout has been considered as a fitness trend that engages the whole body. It helps build strength, improves the core muscles, and balance. Moreover, this type of exercise employs multi-joint movements that work on the shoulder and back muscles and helps improving body posture by creating coordination between the lower and upper body. Baby crawl, crab crawl, bear crawl, spider-man crawl, army crawl and the inchworm are among the popular crawling exercises.
Animal Workout
This workout involves walking and moving your body like animals. Primarily a high-intensity functional training, it combines body weight movements including acrobatics, gymnastics, and break dancing. This is an on the ground activity that can be ranged from moderate to high-intensity workout exercises that engage all the muscles. Animal walk is an amazing workout to build strength, enhance mobility, flexibility, condition body, and improve body posture.
Boot Camp Workout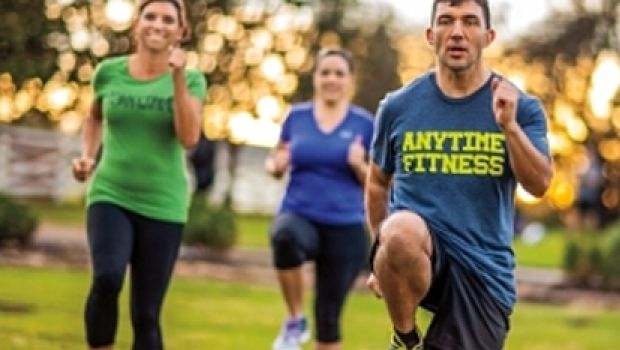 This is a type of full body workout program designed to build stamina, resistance, strength and endurance through a series of intense workouts. It ensures the maximum calorie burn in the shortest period by including high-intensity strength training and cardio interval training workouts. Boot camp workouts are projected in a way that even when the workout is over the metabolism remains high and this helps the body burn more calories.So, get ready to experience a new level of fitness with lots of fun and excitement. Stay fit, stay healthy!
Disclaimer:
The opinions expressed within this article are the personal opinions of the author. NDTV is not responsible for the accuracy, completeness, suitability, or validity of any information on this article. All information is provided on an as-is basis. The information, facts or opinions appearing in the article do not reflect the views of NDTV and NDTV does not assume any responsibility or liability for the same.