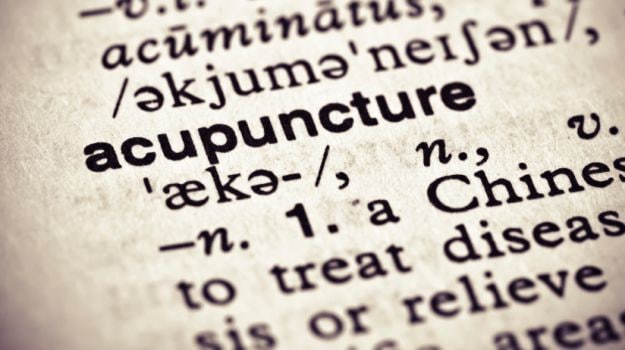 Acupuncture is an ancient Chinese practice which believes that diseases occur when the natural flow of energy in our body is disrupted. In order to improve the body's functions and promote self-healing, certain acupoints are stimulated with the help of thin needles inserted into your skin. In general, acupuncture has been treated as an alternate form of medicine and helps to relieve pain, indigestion, stress and sleep problems. A new study, conducted by researchers from Hong Kong Baptist University, shows that acupuncture may also help in weight loss by stimulate appetite-suppressing hormones.

The study indicates that acupuncture can stimulate the production of the hormones such as serotonin and beta-endorphins that are known to suppress your appetite, control your mood and increase the breakdown of fat. According to the researchers, 16 sessions of acupuncture are enough to help you lose weight.

For the study, researchers asked 72 overweight people to take part in an eight-week trail. The participants were divided into two groups - the 'real acupuncture group' and the 'sham acupuncture group'. Each participant had to undergo a total of 16 sessions of acupunture that took place over a period of 8 weeks. During these sessions, the therapists focused on the acupoints of the abdomen and lower limbs. Researchers believe by stimulating these points, you can restore the correct flow of energy in the intestines, eliminate excess phlegm and help in transform body fluid.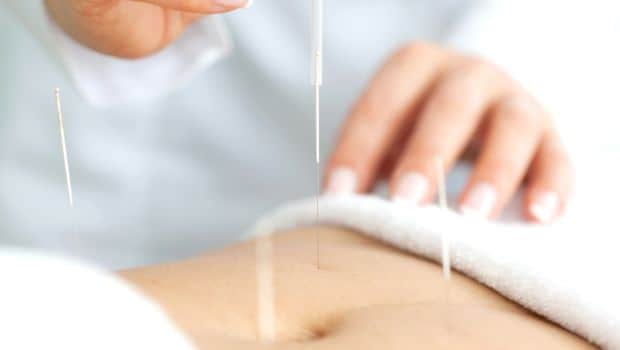 Acupuncture can help stimulate appetite suppressing hormones

After the treatment, it was noted that participants from the 'real acupuncture group' lost an average of five pounds (2.47kg) in comparison to those from the 'sham group' who lost an average of just over one pound (0.54kg). This study shows preliminary evidence and more research is required along with clinical trials to prove that acupuncture can be used a therapeutic tool to counter obesity.



While we'll have to wait for the evidence to solidify, what we already know is that certain foods can also act as appetite suppressants and become a great part of your weight loss diet. According to Weight Management Expert, Dr. Gargi Sharma, "Foods like apples, walnuts, oatmeal, egg, quinoa and seeds like flaxseeds and chia seeds are great natural appetite suppressants. The idea is to get more fiber rich foods in your diet as they keep you full for longer along with those that are nutrient dense (like those rich in natural fats, oils and proteins) as they can help in promoting satiety and thus, help in curbing cravings or overeating."