Indian gooseberry, or amla, is one of the most potent natural medicines used in Ayurveda since time immemorial; moreover, it is recommended by many health practitioners as a general tonic for various lifestyle ailments like as a topical treatment for skin and hair, amla powder for weight loss, et al. It is loaded with health-benefiting properties and can be savoured in various forms. The sour-tasting fruit is generally consumed fresh or as a sweetened and preserved product known as amle ka murabba. An excellent source of vitamin C and minerals like calcium, iron, phosphorus and chromium, Indian gooseberry is known to promote our overall health. But, did you know that amla can be great for managing diabetes too? Surprised? Don't be. Read on to know how Indian gooseberry, or amla, can help manage your sugar levels.
How does amla help manage diabetes naturally?
According to Macrobiotic Nutritionist and Health Coach, Shilpa Arora, "Amla is loaded with vitamin C and skin healing nutrients that build your immune system by strengthening gut microbiome. Amla helps insulin resistance and balances high blood sugar levels. It eliminates toxins from the body and heals cellular metabolism, which makes it great for diabetics. Stay clear of amla candies as the sugar will defeat the properties."


As per Ayurveda expert, Dr. Ashutosh Gautam, "Amla has many actions; it is useful in managing diabetes; all thanks to the antioxidants like ascorbic acid, tannins, and polyphenols present in it, which help to reduce lipids, triglycerides in liver and improve metabolism. The difference in blood sugar levels would be less initially, but the complication associated with diabetes gets managed."
(Also Read: How To Use Amla For A Beautiful And Glowing Skin)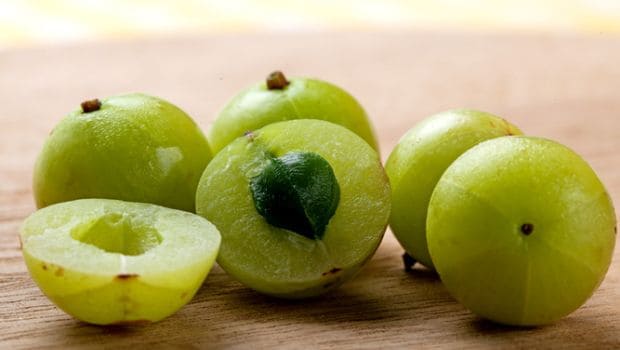 As per a study published in the Journal of Medical Food, amla extract dropped sugar levels in diabetic rats. The findings showed that the strong free radical scavenging activity of amla and its ability to reduce oxidative stress helped improve glucose metabolism in diabetic rats.
Amla is said to have chromium that has positive effects on the pancreas, where insulin is produced, further helping regulate blood sugar levels. Chromium tends to regulate carbohydrate metabolism and may make the body more responsive to insulin, helping to keep the blood glucose levels in check. The benefits of amla are aplenty.
Amla is low in calories, which makes it great for managing your weight. Excessive calorie intake will cause weight gain, which could lead to insulin resistance, and eventually difficulty in controlling diabetes. An ideal body weight helps control blood sugar levels better.
Amla contains polyphenols that have properties, which are known to protect our body from oxidative stress caused by high blood sugar.
Amla is said to be effective in assisting proper absorption of insulin and further result in a drop in blood sugar levels.
How To Use Amla To Manage Diabetes Naturally?
Amla is easily available in fresh, dried and powdered form. One of the best ways to consume amla is to drink fresh amla juice every morning. You could sprinkle some amla powder on your food to enhance not just the flavour, but also the nutritious value. Make amle ka murabba and eat one daily to procure all the goodness from the fruit.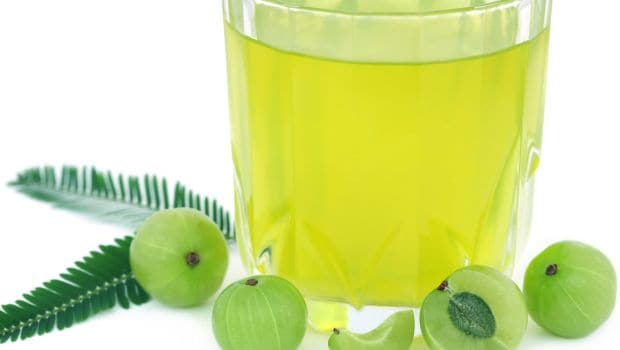 Consult your doctor before adding amla to your diet, as having both amla and medications simultaneously may cause the blood sugar levels to drop significantly.