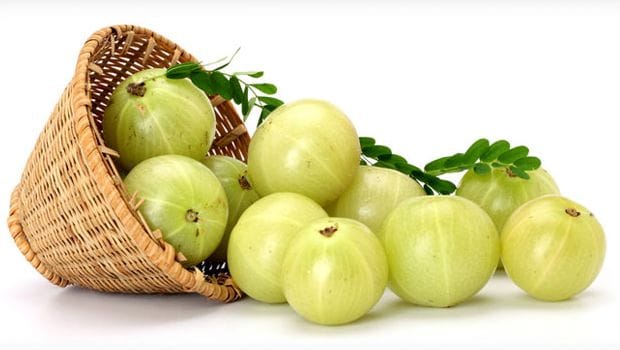 Amla that our mothers and grandmothers can't stop gushing about it. Ayurvedic gem Amla or Indian gooseberry is a storehouse of nutrients that make it a must have for everyone. According to the 'Historical Dictionary of Indian Food' by KT Achaya, Amla is one of the most ancient fruits now recognized as one of the richest natural sources of vitamin C. "It is one of the items recommended by Sushruta for universal everyday consumption that transcended restrictions of body type and season", notes the book. The desi superfood can fight off cough, ulcers, constipation, manage diabetes, cholesterol and give you amazing skin and hair. One of the most remarkable and popular qualities of amla is its impact on skin. Amla is loaded with skin-friendly Vitamin C which can do wonders for all your skin woes. It is said that fresh amla juice contains 20 times as much vitamin C as is present in orange juice. According to consultant nutritionist, Dr. Rupali Datta, "Vitamin C is a natural antioxidant, which means that it protects you against the harmful effects of free radicals. It helps in slowing down the aging process and is needed for collagen production hence keeping your skin, hair healthy and supports the immune system."
Amla purifies blood and fights toxins which help you get a beautiful and radiant skin. The rich antioxidants of amla also help delay the effects of premature aging such as fine lines, wrinkles, dark spots and give you a young and supple skin. Consuming amla or amla juice regularly can also help keep dead skin cells, acne and occurrence of pimples at bay.

1. Eat it Raw

Since the fruit is quite bitter, it can get quite hard to ingest all by its own. However, there are people who do that too. Raw amla is the best way to make most of its nutritious and beauty benefits. To have them raw, wash the Indian gooseberries and cut them in small pieces. You can dip them in honey or sprinkle some chaat masala to make it more palatable.

(Also Read: 8 Amazing Benefits of Amla Juice: When Bitter is Better )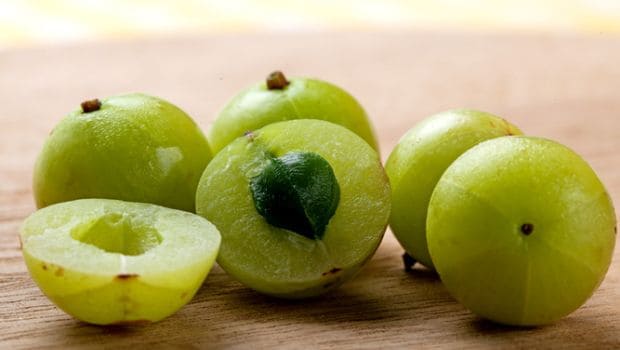 2. Juice It

The most palatable way to have amla without losing its benefits according to experts is by juicing it. Amla juice is considered to be an effective home remedy to manage diabetes, cholesterol levels, weight loss and is used to treat cold and cough. The health beverage is quite easy-to-prepare. You just have to blend the chopped amla with water. Filter and discard the pulp. If you happen to have amla powder, you just have to mix the powder with water and you are good to go. Drinking amla juice regularly would help you get a beautiful, exfoliated and young skin. According to Ayurvedic expert Dr. Ashutosh Gautam, you can also use the juice to fight pigmentation and blemishes. "Dab it with a cotton swab onto your face to fight marks, pigmentation and blemishes. Amla juice helps in oxidizing melanin and closes skin pores," notes Dr. Gautam.

(Also Read: Amla: Fight Off Cough, Ulcers and Constipation With this Desi Superfood )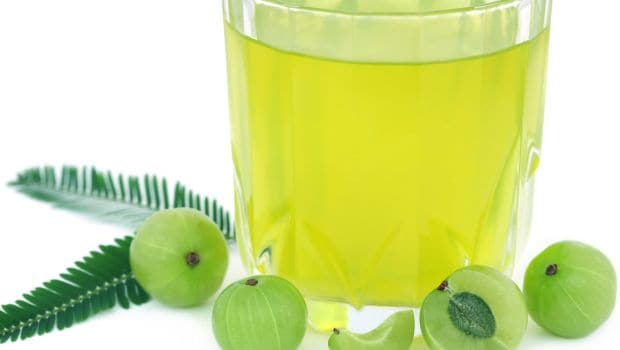 3. Face Mask

You can combat majority of regular skin and beauty woes with easy DIY amla face packs. For a smooth and radiant skin, you can mix amla powder, honey and yogurt to make a quick face mask. Leave it on till it dries (approximately 15-20 min) and then rinse it off with cold water.
For oily skin, you can mix two portions of amla powder with some rose water and apply the pack on your face. Leave it till it dries, and wash it off.

(Also Read: 12 Amazing Amla Murabba Benefits: Digging into the Sweet Relish )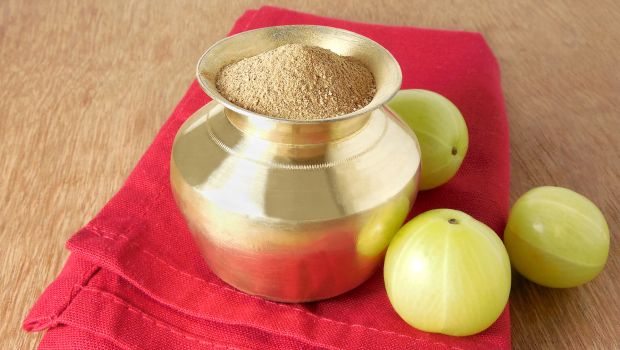 In times of nasty pollution and chemical-based skin products, the best that we can do for our skin is to give it some natural love and care. For over thousand years, Ayurveda has held amla as one of the most skin friendly foods. It is time you use it for yourself and see.


There must be something about
About Sushmita SenguptaSharing a strong penchant for food, Sushmita loves all things good, cheesy and greasy. Her other favourite pastime activities other than discussing food includes, reading, watching movies and binge-watching TV shows.