Are you one of those who simply can't resist Italian food? If you are a pasta lover, here is another reason to indulge in a plateful. A recent research suggests that those who eat pasta regularly may have better diet quality. The research also indicated that pasta eating can lead to greater nutrient intake and can help manage
blood sugar
levels.
"The study shows that pasta eaters have better diet quality than those who don't eat pasta," Diane Welland, dietitian and Nutrition Communications Manager for the National Pasta Association, US was quoted by IANS.
The study was presented at The Obesity Society's annual meeting in New Orleans where the team conducted a survey. The investigation examined the associations between pasta consumption, dietary inadequacies and quality in comparison to non-pasta consuming American adults. It was found that pasta eaters had better nutrient intake including iron, folate, dietary fibre, magnesium among others.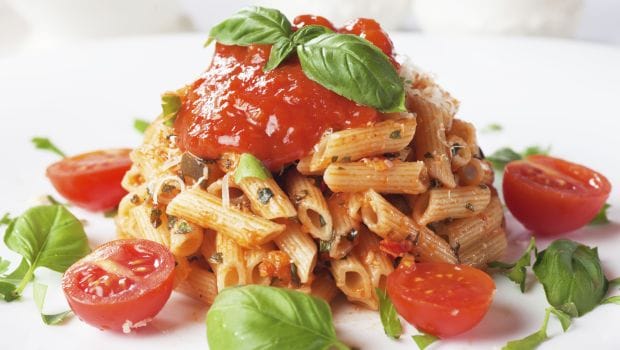 "We can't really talk about any food item in isolation. A lot depends on the variety of food item that you are choosing and the way you are cooking it. Pasta made from refined flour and made in white sauce obviously won't be healthy. Everything boils down to the end product that you are cooking by putting various ingredients together. " shared Dr. Ritika Sammadar.
Tips to make your pasta healthy
1. Choose from a range of whole-wheat or multigrain pasta
2. Boil it and team with fresh veggies, eggs, meat and a light zingy dressing
3. Use less of oil or substitute your regular oil with olive oil
4. Pasta salads are very filling and healthy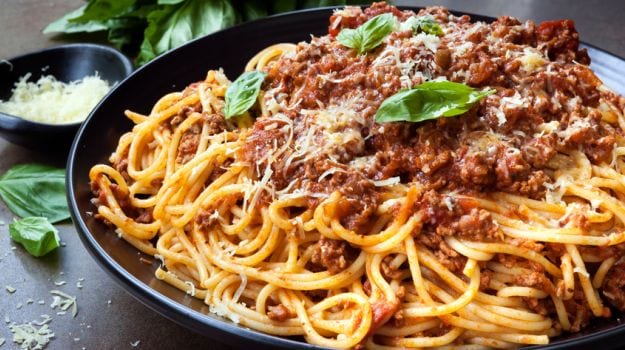 Recipe to try:Whole wheat pasta in mushroom sauce by Chef Ritu Dalmia
Serves two
Takes 25 minutes to prepare
Ingredients
50 gm shiitake mushroom-soaked in warm water for 15 minutes
100 gm fresh mushroom-sliced
1 Tbsp chopped onion
1 clove garlic
1 Tbsp fresh thyme or fresh parsley, chopped
30 ml white wine
100 gm whole wheat pasta-penne or linguine
Salt and pepper for seasoning
Method
1. Put the pasta in boiling salted water for the time specified on the packet. Whilst the pasta is boiling prepare the sauce.
2. In a heavy bottomed saucepan, saute onion and garlic in olive oil, add mushroom and wine.
3. Once the wine has evaporated, add some of the water in which shiitake mushroom was soaked.
4. Add salt, herbs and cook for 5-6 minutes.
5. Once the pasta is cooked, add to the sauce with a little bit of pasta water. Serve at once.
Inputs from IANS