Vegetarian Pasta Recipes: Most of us love Italian food, but for me, pizzas get a bit too heavy if I eat them more often. I then turn to other delicacies that Italy has to offer to the culinary world. I love risottos, the texture and the flavours bring alive my damp and dull spirit on stressful weekdays. But there is nothing quite like pastas for me. When I get home, my roommate would often cooks pastas. I must admit, cooking pasta is probably one of quickest and easiest things on this earth. Also, the different shapes would excite me like a little child. My roommate knew my love for culinary creativity. So, she would get different kinds - penne, gnocchi, spaghetti, fettuccine (flat strips), farfalle (bow ties) and cook these in different sauces. At one point of time, I was quite averse to tasting anything that didn't have meat in it, but my vegetarian roommate opened a world of vegetarian pasta recipes that I now relish with much delight.


Yes, you heard me right. I know that most of us reside in a world where everything would fall apart without the spaghetti Bolognese or that with saucy chicken chunks, but believe me, after taking a look at our veggie loaded pasta line-up, you will be equally delighted. Here's a shout out to all the vegetarians, we've got one of your biggest dilemmas sorted. Skip tedious cooking on office nights; rather toss in your favourite veggies, and pick a pasta to cook a wholesome, delectable meal in a snap. You can even switch to healthier alternatives by using whole wheat pasta and using low fat/low cal ingredients for your sauce.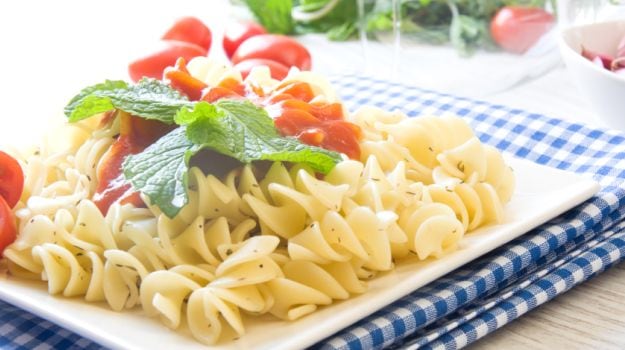 Before you go ahead and explore yummy delights that we have handpicked from our most celebrated chefs, here are some invaluable tips that you should keep handy while cooking pasta.

- Use adequate amount of water and a large vessel to avoid pasta from clumping together or becoming too soggy or lumpy. You should keep stirring pasta (especially towards to beginning) to keep them from sticking to each other. Adding salt or a drizzle of oil can also help.

- Let water boil, and then only add the pasta.

- Don't rinse the pasta after cooked. It takes away all the flavour.

- Pair flat pastas with white/cream based sauce and round pastas with red.

- Adding a pinch of baking soda can help cut down the bitterness of sauce.

- Your pasta should be added to the sauce as soon as it is cooked.
Here are our 13 Best Vegetarian Pasta Recipes that will satiate your pasta cravings in no time.

Create this classic with Italian plum tomatoes, Parmesan cheese, other ingredients and a dash of vodka. This tasty and easy veg pasta recipe is a cheesy delight with minimum of ingredients and maximum of flavour to relish on.


(Also Read: How To Make The Perfect Pasta; 7 Expert Tips)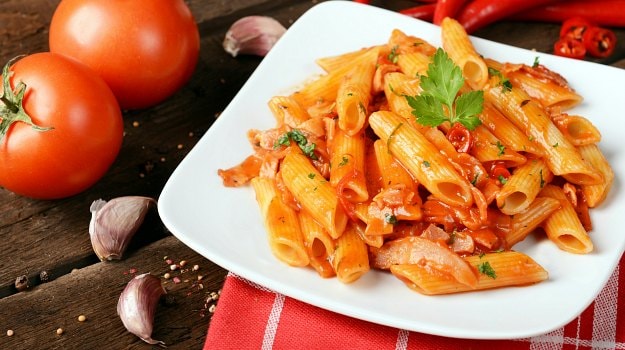 Vegetarian pasta recipes: Classic veg pasta recipe to relish on lazy days.

The cheesiest pasta guaranteed! Chef Vicky Ratnani cooks up a delectable dish by combining four different cheeses - parmesan, cheddar, brie and emmental. Hassle free easy pasta recipe with lots of flavour and goodness of cheese.


(Also Read: 13 Best Vegetarian Italian Recipes| Easy Italian Vegetarian Recipes)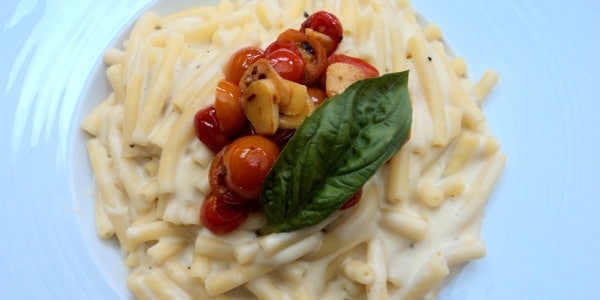 Vegetarian pasta recipes:The cheesiest pasta of all times.




A meal in minutes. Broccoli, pasta and cheese come together to give you this satisfying meal in a snap! It may seem like an unlikely pair but broccoli and pasta actually work really well together. All you need is some garlic, a pinch of red chilli and a generous amount of parmesan cheese. A healthy, delicious and easy pasta recipe right at your plate.


(Also Read: Debunking 5 Common Myths about Italian Cuisine)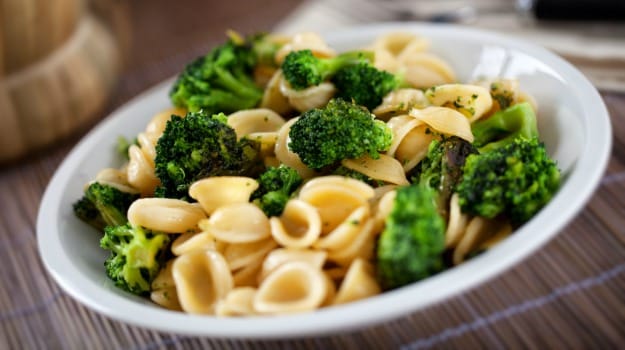 Vegetarian pasta recipes: A healthy, delicious and easy pasta recipe right at your plate.​​



Mushrooms, white wine and cheese create a plateful of deliciousness. Give it a healthy spin by opting for whole wheat pasta. If you're counting calories even while thinking of pasta, then this whole-wheat version is what you want. The key to this unbelievably easy pasta recipe is a gorgeous mushroom sauce which will take only a few minutes to make but once you have, you're going to enjoy every bit of it.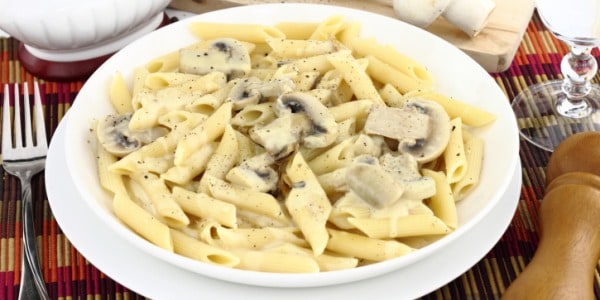 Vegetarian pasta recipes: An easy veg pasta recipe with mushroom sauce that is definitely the high point of this dish

Smooth, velvety ravioli stuffed with vegetables, bathed in coconut milk sauce. High on healthy vegetables and low on calories. This amazing, creamy veg pasta recipe isn't going to cost you your diet plans. Does it get any better?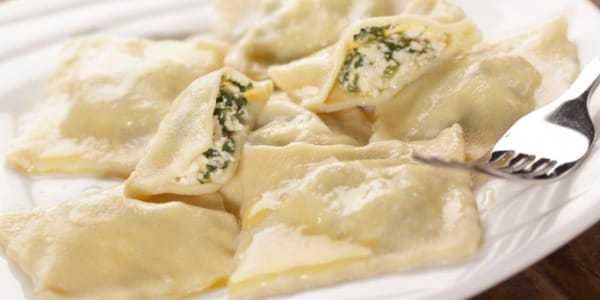 Vegetarian pasta recipes: Smooth, velvety ravioli stuffed with vegetables, bathed in coconut milk sauce. A perfect easy pasta recipe
The benchmark of authentic Italian Pasta recipes. Master the art of getting the basic pasta with tomato sauce right every time. You can use penne or spaghetti, whatever you like and cook it with a lumpy tomato sauce that reeks of lovely garlic and olive oil.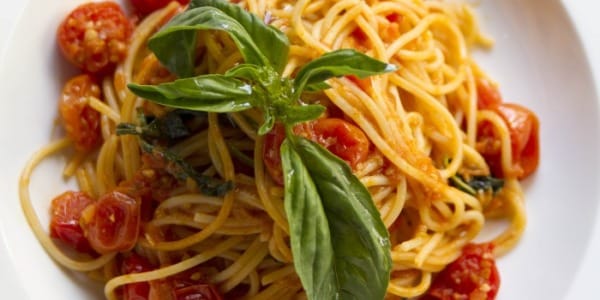 Vegetarian pasta recipes: This veg pasta recipe is the hallmark of good Italian food.


Presenting, pasta in the classic red sauce. The most popular easy pasta recipe of all times. A hit with kid and adults alike. This chilly and tangy treat is sure to leave you asking for more.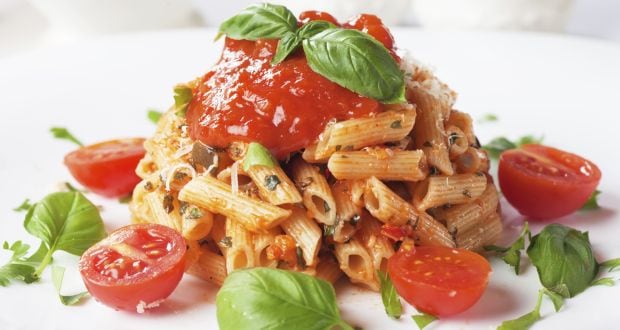 Vegetarian pasta recipes: The most popular veg pasta recipe, red sauce pasta is a favourite with kids and adults alike.



Tangy flavours of tomatoes in a sensational sauce, wrapped around chunky fusilli makes this easy pasta recipe an easy and anytime meal. This one will wow your taste buds.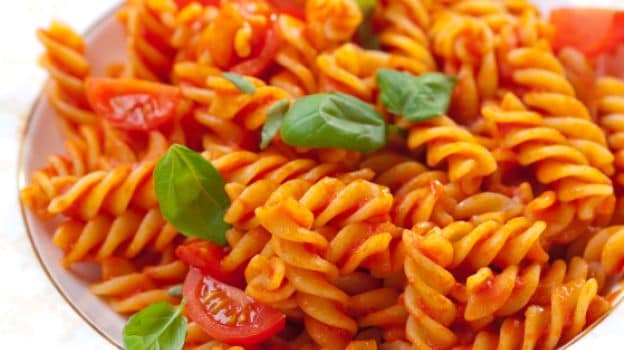 Vegetarian pasta recipes: This one is an anytime meal,easy and quick to make with the goodness of tomato


It takes only twenty minutes to cook up this mouth-watering delicacy. Too quick and easy, delicious as much as you would take even less time to finish up a bowl. One of the best from our pasta recipes.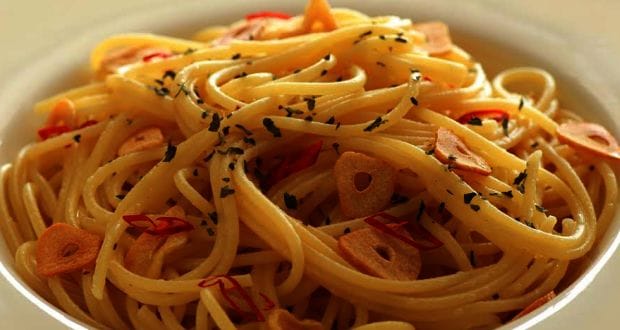 Vegetarian pasta recipes: A quick and easy delicacy from the best of our Italian pasta recipes.


Warm and melted cheese sauce teamed with pasta and baked perfect. A dream come true for any cheese lover, this recipe is a real crowd pleaser. Bake it right and you'll get a layer of crisp cheese on top and a nice mess of runny cheese at the bottom. The best of pasta recipes for anybody who loves their bowl of pasta hot and cheesy.Served with garlic bread this is comfort food at its best.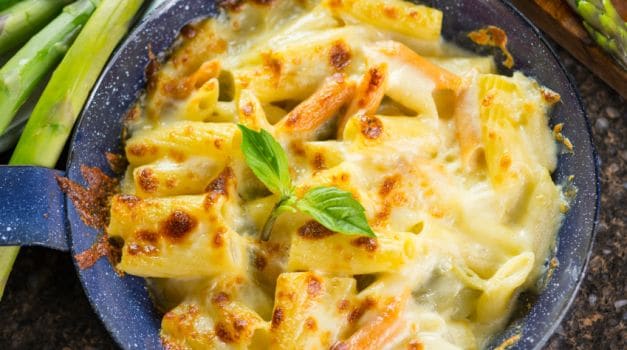 Vegetarian pasta recipes: A true crowd pleaser, this is as cheesy as it can get, delicious and easy pasta recipe.


Long strands of fettuccine smeared in a cream-based white sauce with traces of garlic and capsicum. This recipe is perfect for heavy brunch, lunch or dinner. There, we saw you slurping already!
Quick, easy and fuss-free way to make your own pasta at home before you toss it in your favourite sauce and that also without any dairy products.
A yummy, cheesy whole wheat pasta brimming with the goodness of peas, broccoli, tomatoes, green beans and mushrooms.
What are you waiting for? Don your aprons and start cooking already.