Do you often avoid wearing sleeveless clothes because you feel your arms are not toned? Arm fat can change your overall look. Droopy arms are a big no-no and being toned is trendy. For some people, while they are slim otherwise, fat may attack their arms. Arm fat may occur due to several reasons. It can be due to low testosterone levels in men and women, protein deficiency, low
metabolism
or even lack of quality sleep. But the good news is that you can get rid of arm fat by doing some simple exercises regularly in the comfort of your home. (
5 Best Stomach Exercises to Reduce Belly Fat: You'll Love Us for This
)
1. Weight Lifting
It is not really important to do weight lifting with dumbbells. If you don't have dumbbells then you can use 2-litre bottles filled with water. Weight lifting helps in the reduction of arm fat as well as improves your core strength.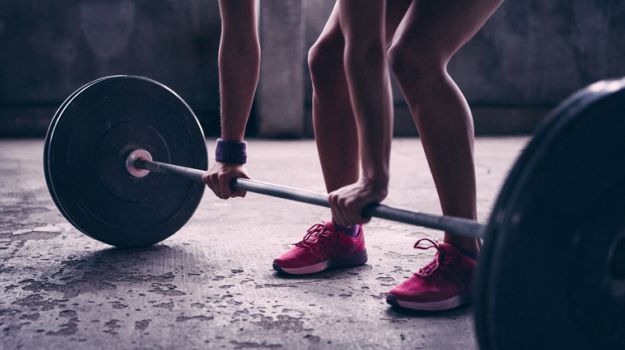 2. Push-ups
Push-ups also helps in the reduction of arm fat. They help you to strengthen the
muscles
and toen up your arms. The exercise requires a lot of strength but in return is very helpful for achieving the perfect physique.(
5 Benefits of Push Ups: Tone, Trim & Get Back in Shape
)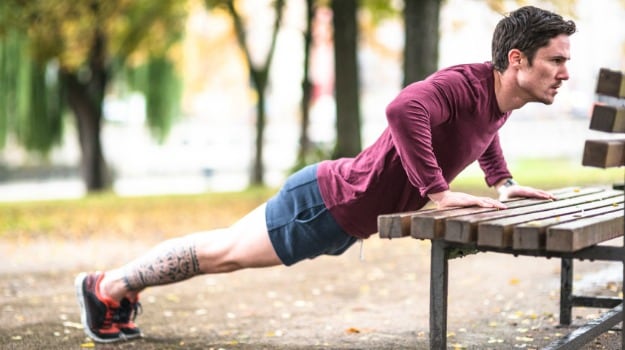 3. Scissors
This is an easy
cardio
workout which helps in losing weight. It helps in losing arm fat more quickly than the other exercises. As the name suggests you need to make your hands move like scissors. Stand straight lifting your arms at your shoulder level. Stretch your arms then bring them in front of your face and overlap them, then bring them back and repeat 3 sets of 10 reps every day .
4. Downward Dog Pose
For this yoga asana, kneel down on the floor lifting your hips upwards and resting your hands and toes on the ground. Push into hands and legs. It stretches the arms and strengthens the muscles which help to reduce arm fat.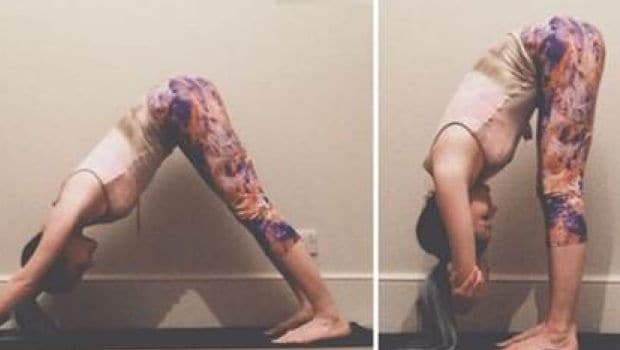 5. Plank
Planks helps in the stability of your arm bones. It even works on the muscles of your chest, back, shoulder. But be careful while performing it as you have to use the pressure and your body weight on your arms and not on your toes. It helps in toning the arms because it engages your core as you have to apply pressure for the
push up
.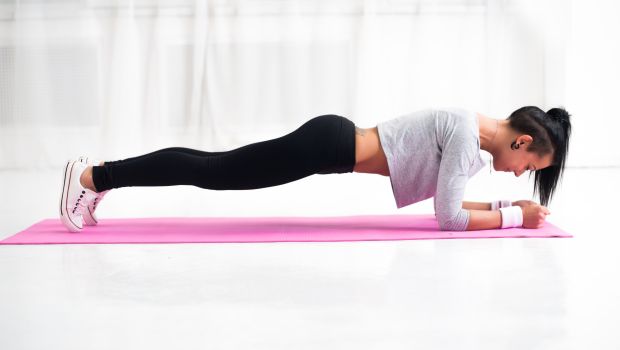 6. Chaturanga Yoga Pose
Keep your body in a straight line like would for doing push-ups, bend your elbows towards the ground making a 90 degree angle and contract your abs. It helps in building muscle endurance in your arms by intensifying the muscles.
(Yoga for a Flat Tummy: 4 Poses You Must Try)
Now, you can get rid of arm fat with utmost ease but also a little bit of patience and dedication. Make sure you take out some time every day from your busy schedule for these easy exercises.
Disclaimer:The opinions expressed within this article are the personal opinions of the author. NDTV is not responsible for the accuracy, completeness, suitability, or validity of any information on this article. All information is provided on an as-is basis. The information, facts or opinions appearing in the article do not reflect the views of NDTV and NDTV does not assume any responsibility or liability for the same.