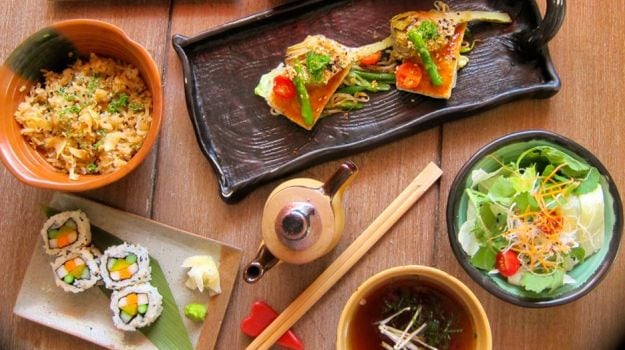 3. Megu, The Leela
Cost for Two: Rs. 5500
This New York-based Japanese restaurant will have you shelling out some major cash, but we all know the answer to those qualms – sparkling sake (yes, the first of its kind in the city). With hand-made tofu, fresh organic edamame and authentic Japanese produce flown in directly from Japan, we're beginning to understand all the hype. With Executive Chef Yutaka Saito on the scene boasting of fresh ingredients, this sushi destination is one of the finest Japanese restaurants I have been to. And yet it's more Americanized than authentic. Everything here may be dunked in rich sauces, or deep fried, but it's downright divine. The food manages to create a balance between innovation and comfort, ensuring that the dish is novel, the decor is opulent and the service, top notch. Megu's signature appetizer is The Original Crispy
Asparagus
- 4 sticks of asparagus, deep fried with panko crumbs, served vertically standing, but my personal favourite is their Crispy Tuna Roll. Following closely behind, the presentation of their Spicy Ebi Cracker House Special Roll is sure to make you come back for more. If you have a yen for extravagance, Megu is just the ticket for you.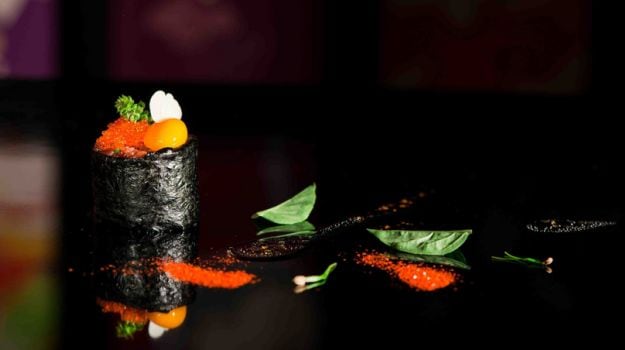 2. Town Hall
Cost for Two: Rs. 4500
I've always been skeptical of multi-cuisine restaurants but Townhall may be the only exception to that rule. And do you blame me? The Executive Chef and Managing Partner of Townhall, Augusto Cabrera, is the man who made Delhi fall in love with raw fish, the father of the sushi revolution in the country (if you will). He had South Delhi's elite eating out of his hands at The Oberoi, and is now dishing out Wasabi or Megu-quality food at Khan Market prices. The focal point of this restaurant may be the huge bar (and their glorious G&Ts - no complaints, there) but the sushi is the star of the show. Order the Ebi Tempura, Rainbow Roll, Tanuki Salmon, Atlantic spruced up with Philadelphia cheese, and Kombination and you'll know why I'm making such a fuss. Their Tuna Tataki seems to dissolve on the tongue with a soy onion dressing on top.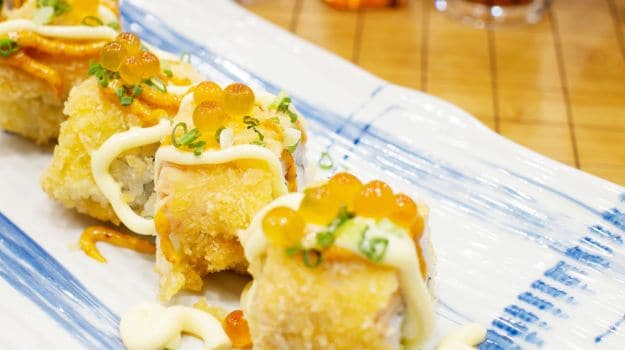 1. Wasabi by Morimoto, The Taj Mahal Hotel